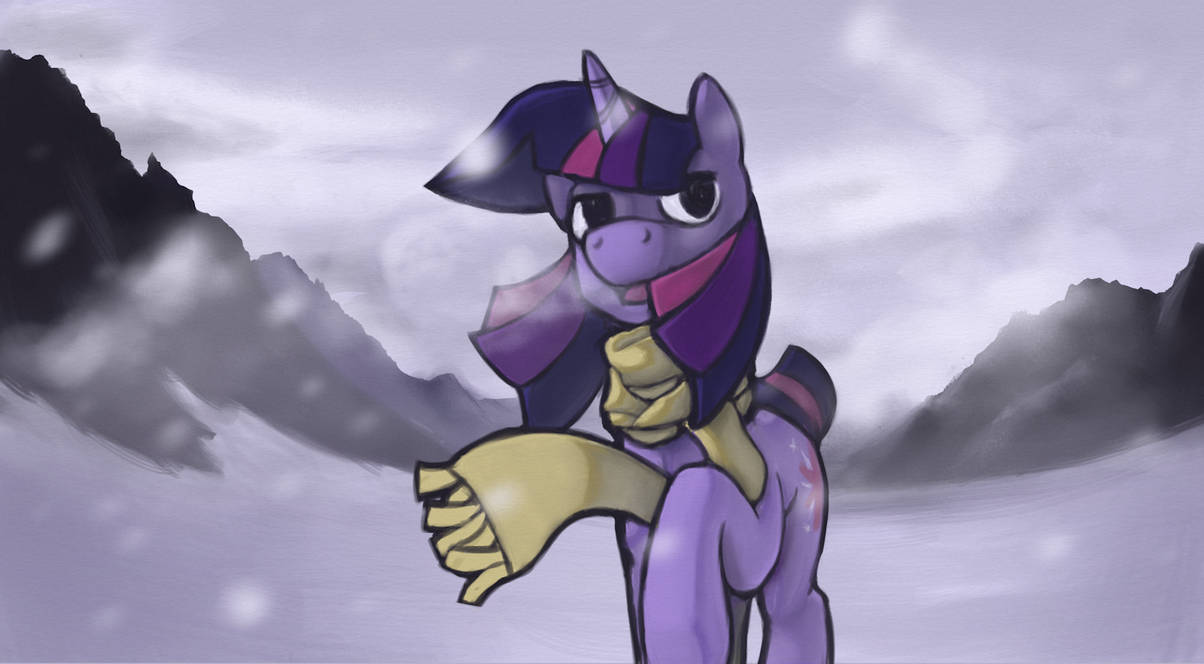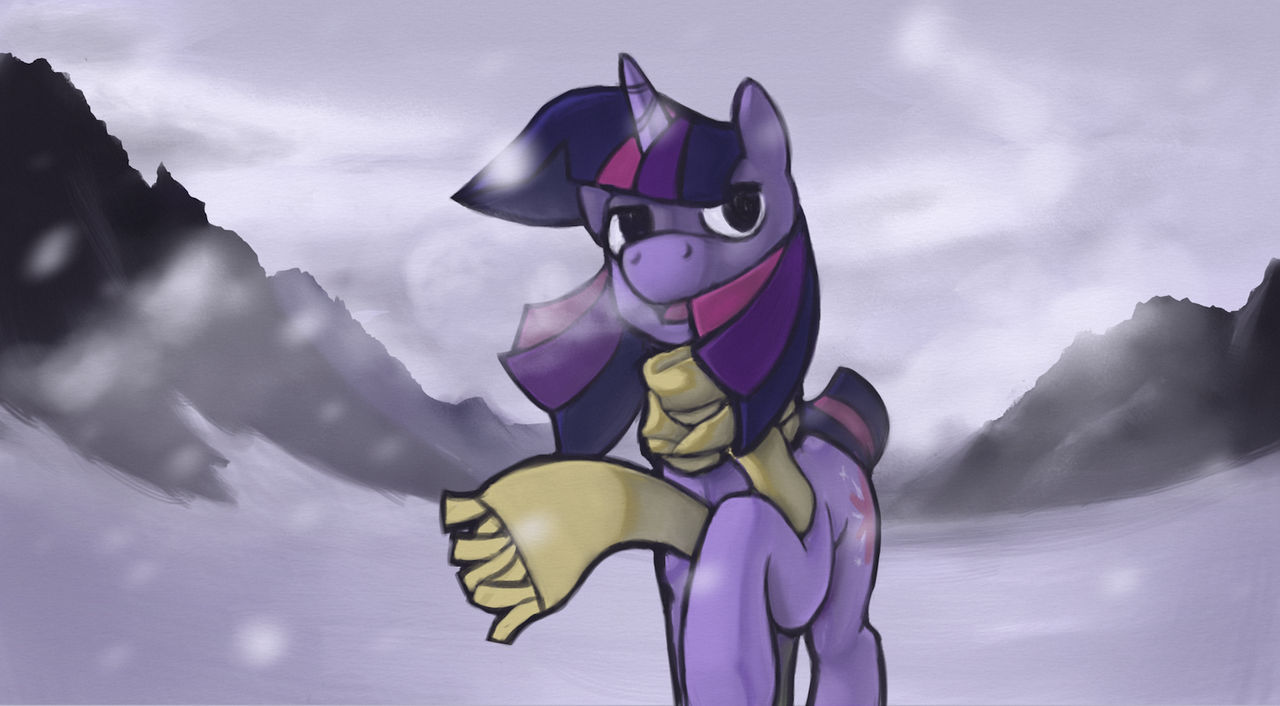 Watch
Well, that's a interesting art, i seen many Twilight Sparkle art with a book or with Trixie, but here it's different.
I like the background, the snow is nicely done like the mountains, great !
Now, the character, The line art is almost good, i don't really like the face, mostly the eyes, it must have more details. I don't see anything wrong, just the eyes is the problem.
The coloration is nice, maybe need some textures, but it's not important.
Next, the wind and the smoke effet need be to a bit more in this art.

Well, this is not the best art i've seen, but it's better than my one, good job !
The Artist thought this was FAIR
5 out of 5 deviants thought this was fair.

The effect on this is fantastic. You've captured the feeling of the elements fantastically here.
Absolutely well done!
Reply


esta simplemente impresionante

Reply

Absolutely breathtaking. I love the way the mountains frame Twilight. It almost makes it look like something is looming on the horizon, but whatever it is is unclear.
Reply