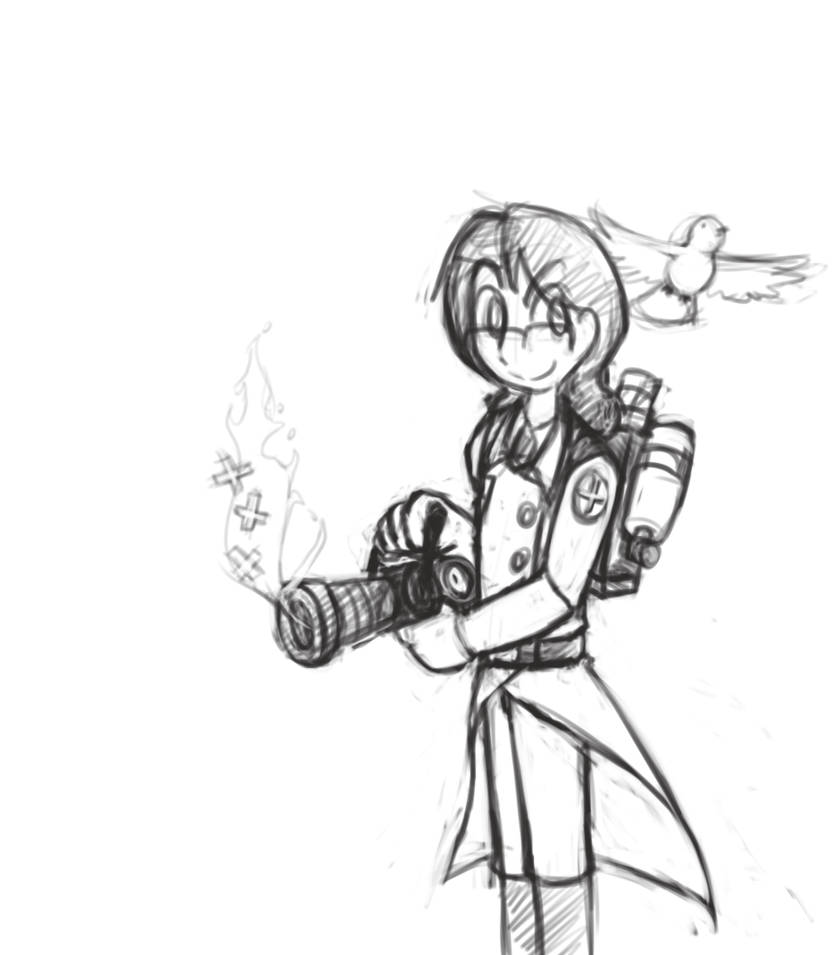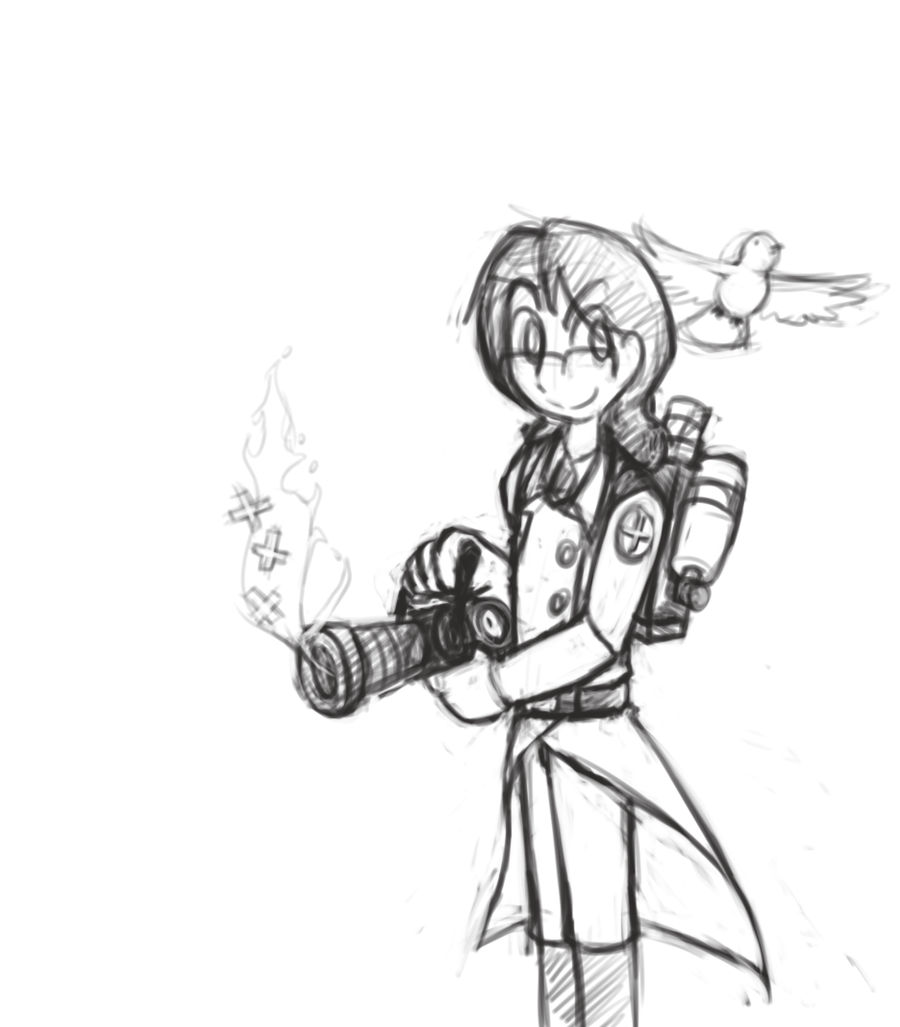 Watch
I started playing TF2 again... a lot.
Medic is my favourite class, so I was compelled to sketch this, just a very quick sketch for the lulz.

This is not a pony, so it probably won't get much attention.

MADIC is my favorite class too.
Reply

Reply

Strangely cute...
I like the lines

Reply

This is awesome! Why don't you draw people more often?

I've always been a bad Medic. (Bad at FPS in general)
I like Scout the best.
Reply