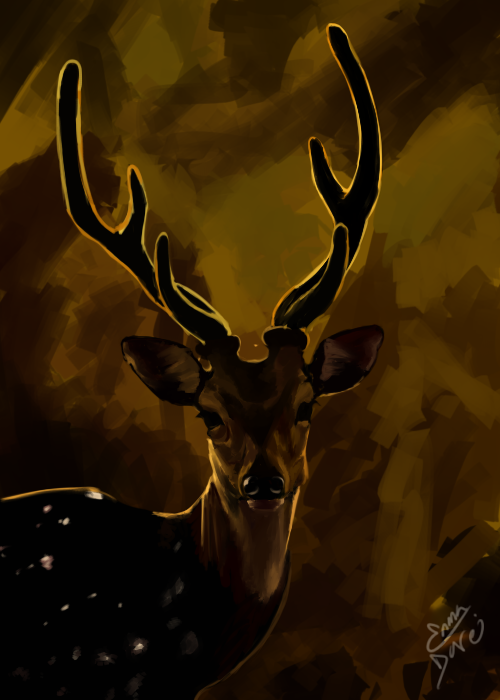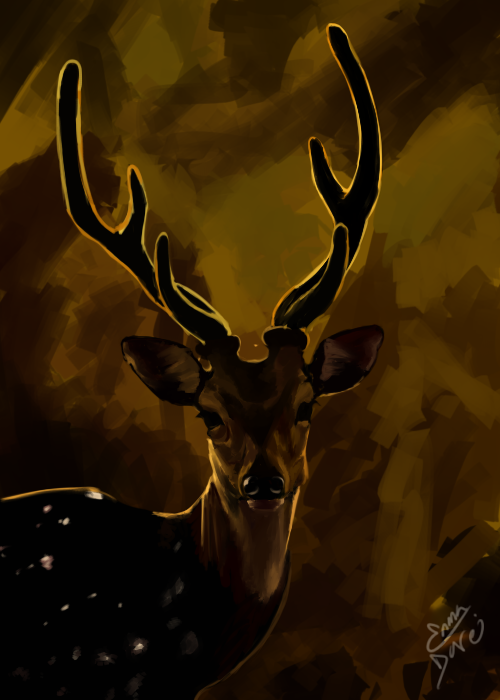 Watch
This is a remarkable piece. The consistent golden hue, working from lighter towards the top-right to darker in the bottom-left gives a very strong feeling.
The silhouetting towards the top of the deer, the antlers, shows great use of 'lighting', and a sense of where the light is coming from, combined with the consistent hue. I feel a strong sense of autumn, sunset. The white speckling off the deer are bright and almost seem to glow; which along with the hue gives an almost mystical impression. The expressionless, blank-eyed deer is an aspect of nature; immutable and observational. He almost seems to popout from the background, to be standing closer than the surrounding.
The Artist thought this was FAIR
4 out of 4 deviants thought this was fair.