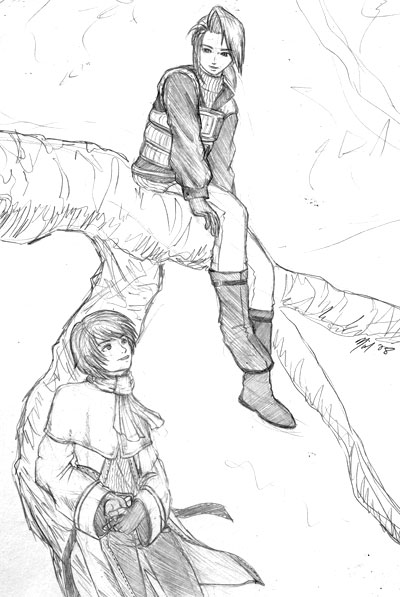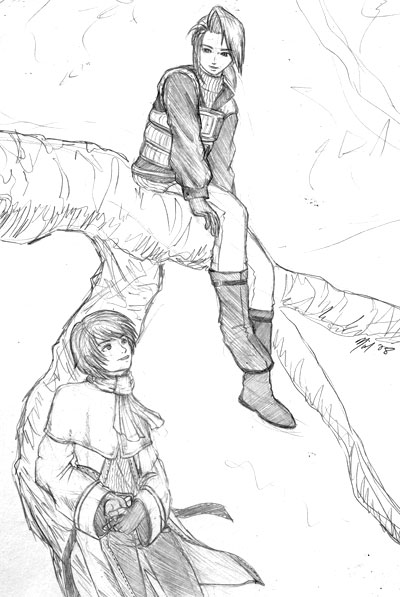 Watch
Well, because I cheated for the assignment (and because I think the char designs are rather nice) I did the rest of the FF3 crew, which is here Luneth and Arc. They're supposed to be resting on the branches of a huge tree, I guess.
If you get the assignment to finish this sketch for cockeyed_art, please do a full download to get the huge 1000x1000+ image to work with, don't just save the full-view one.
EDIT: big sketch is down, cleaned small sketch is up. nobody coloured this one so I decided to just clean it up myself.