Hi Everyone!
Commissions are still open, so go ahead and let me know if you have an idea I can put to digital paper

I'm getting married next October, and every single commission would help in my preparations for the wedding and our life together after that
You can find my prices per styles below: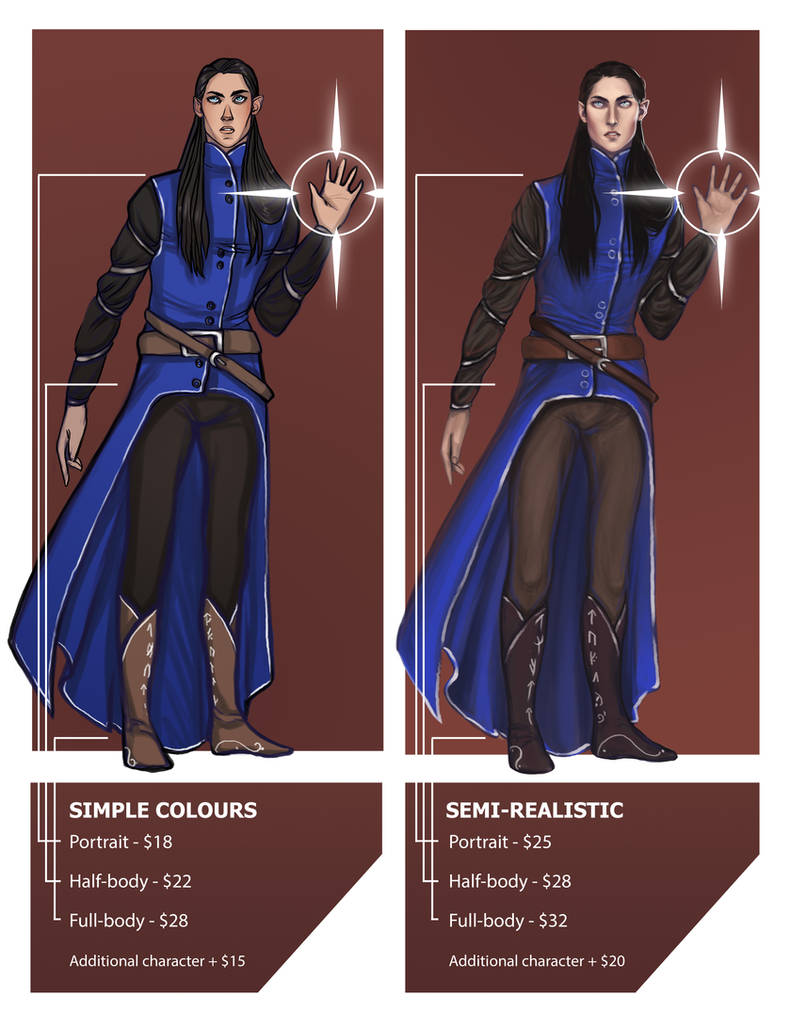 You are to pay via
PayPal,
my address is
judit.tuboly@gmail.com
.
If you are interested, send me a note here or an e-mail to my address (it's also
judit.tuboly@gmail.com
) please, so we can discuss the details.
Works in progress: