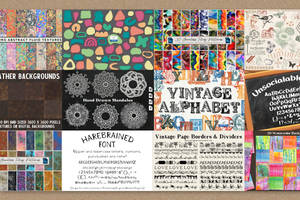 HG Designs Subscriber Area
Lots of high resolution goodies for graphic design including textures, photoshop brushes, seamless patterns and more.
---

Description
Help yourself

just one favour to ask...If you do fave/dowload this please go here
fav.me/dc9bfnv
and leave a comment. I would very much like some feedback on the comic book cover I've used this for

I needed to distress a comic book cover for my latest project. I searched for creased corners but couldn't find anything suitable on here so I made my own. I thought I would share it.
Also, please post up a link to your work to show how you used this, I'd be curious to see how it's used

--
Image size
2533x3504px 992 KB