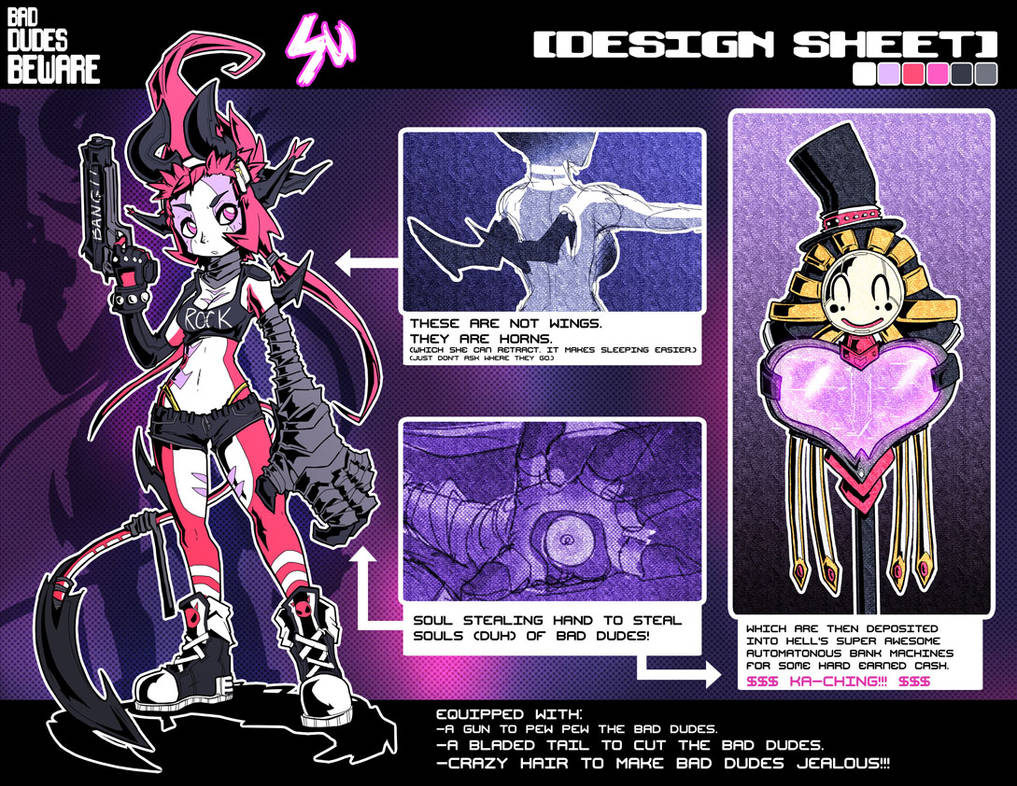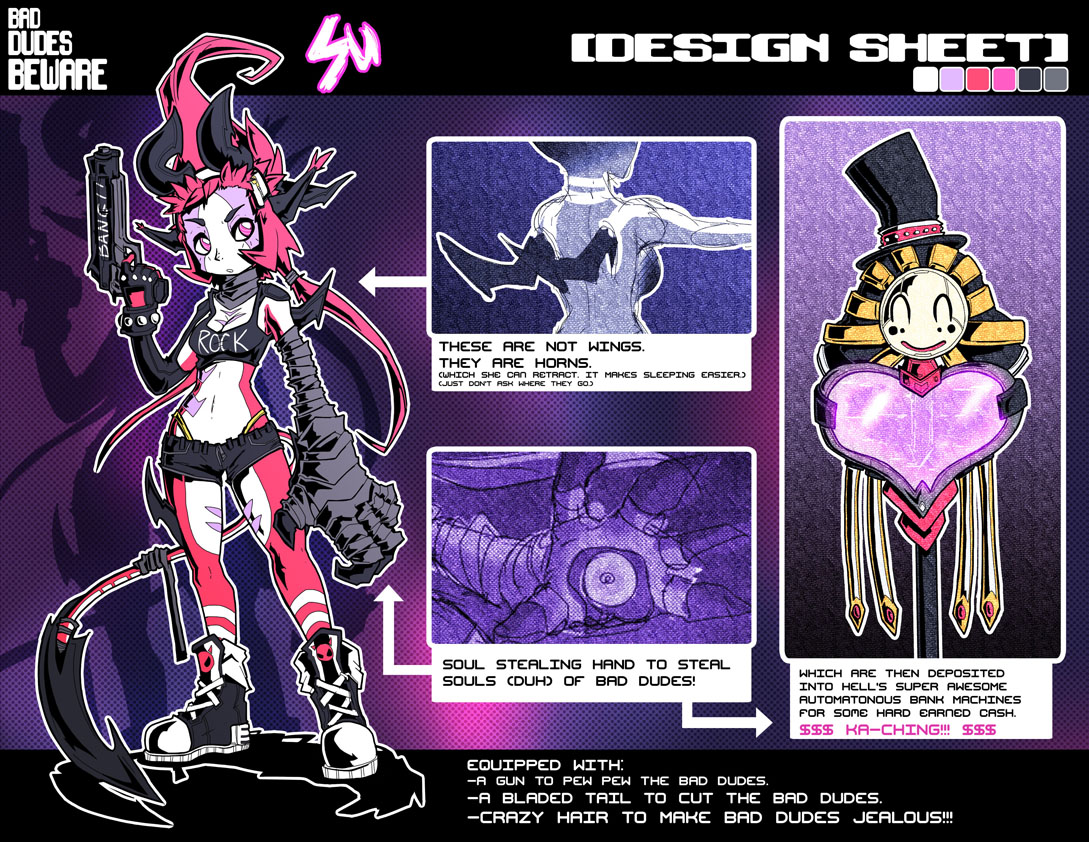 Watch
And here is the wip of the design sheet thus far. Got the main pose inked. Gotta ink the classy ATM now.

Edit: finished the sheet!

As for the whole "don't ask where they go" bit for the retractable horn blades on her back, her body liquefies them when they go back inside her body. The ones on her legs and back of her head do this too if she so desires. The only permanent horns are the ones on the front of her head. It was just funnier to me to put "don't ask" on the sheet.

very very interesting character , great work!
Reply

Reply

Very cool design!

Reply

Reply

Oooh! Shiny! Hahaha, your character designs are always really cool and often times have a funny element too, haha.
Reply