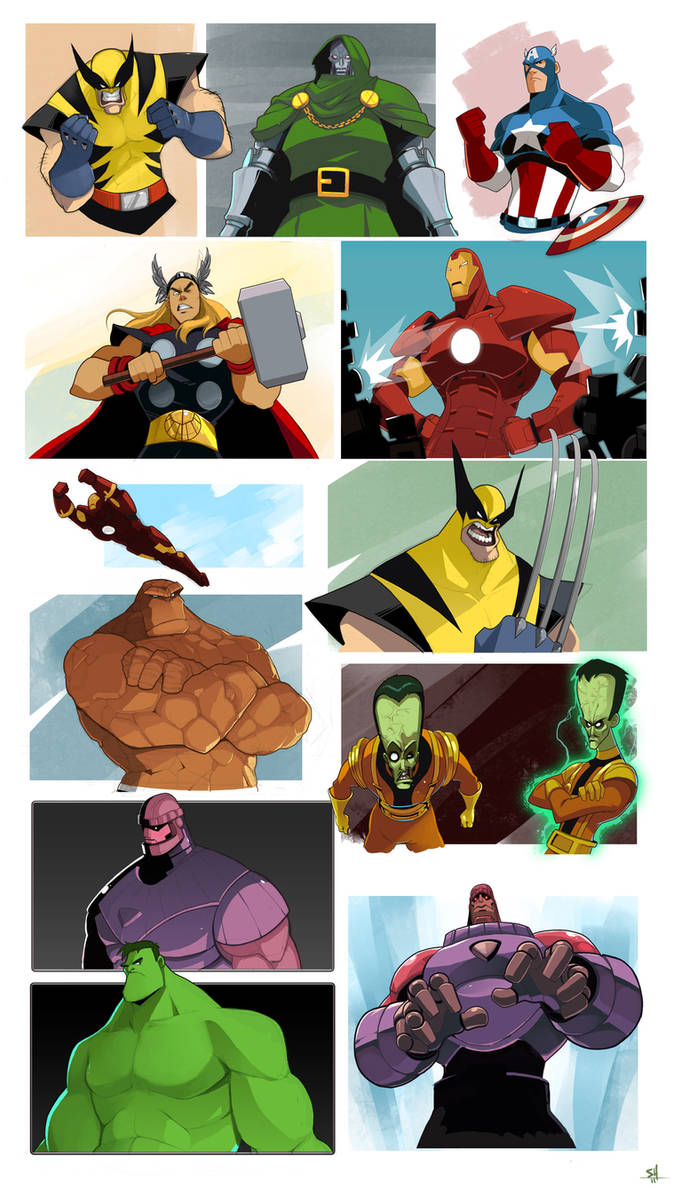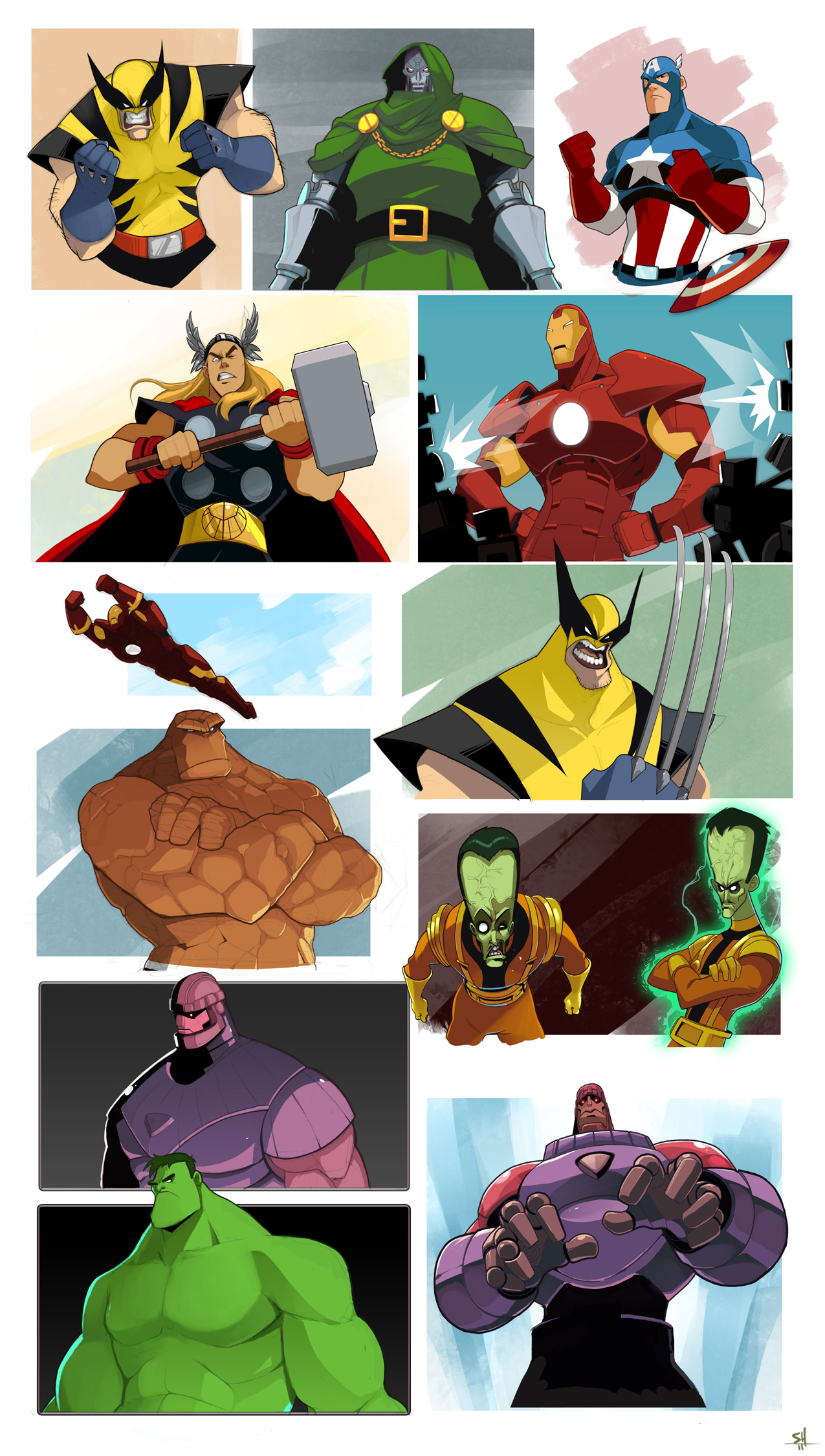 Watch
A collection of some Marvel characters I drew up last year. The last time I tried drawing anything Marvel was when I played the X-Men game in the arcade for the first time, haha. (I was Colossus every time.)

Though I never did get to Spiderman.. which is a great injustice, as Spiderman comics made up the majority of my childhood fiction. :] For a later date!

Thanks for stopping by.