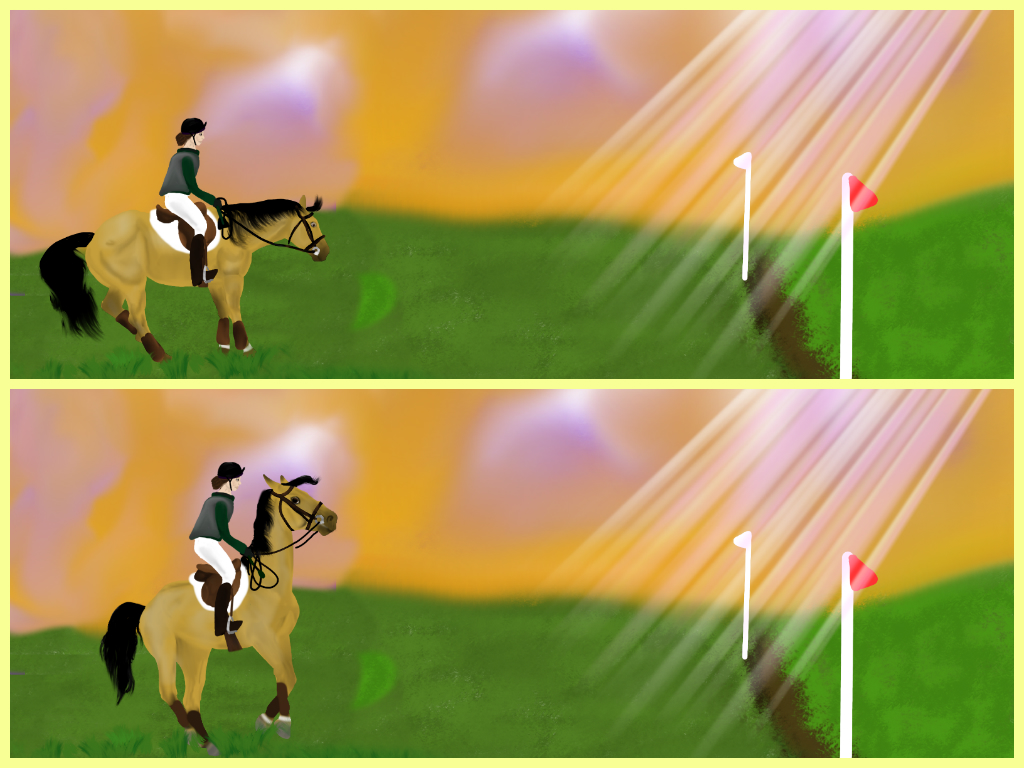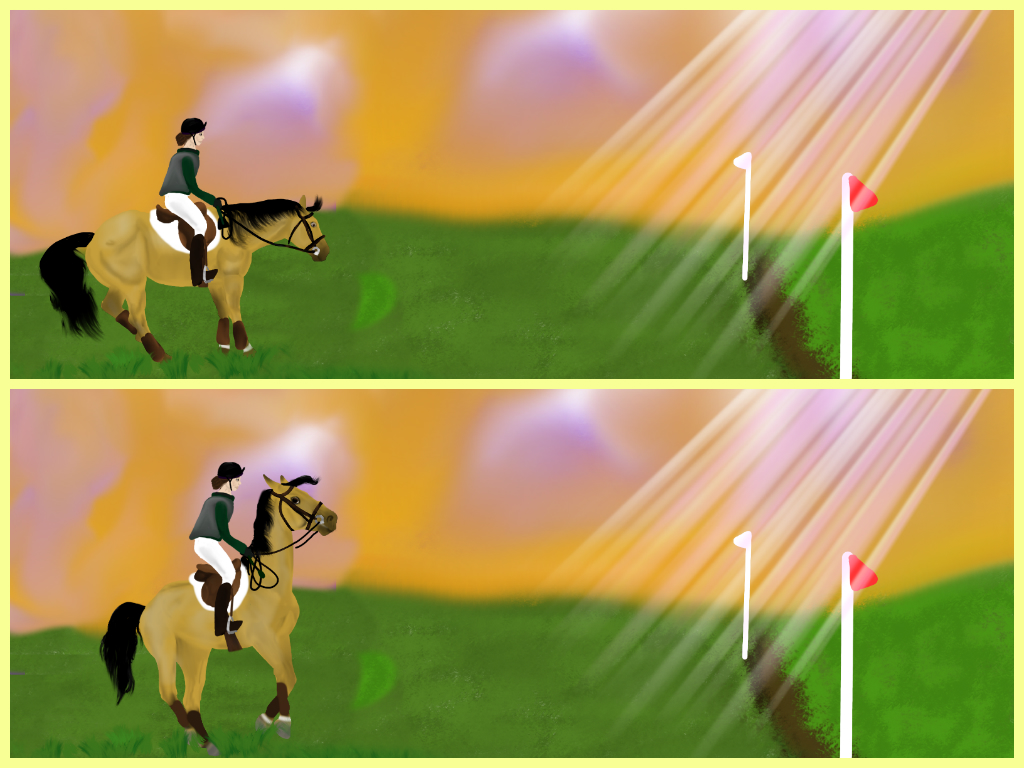 Watch
Horse's Name: Cat Burglar
Link to Reference:
fav.me/d70u9dr
Rider's Name: Lyra Bellza Bates
Rider's Age: 24
Level Entering: Entry
XC for
BBandAll
's event, here:
fav.me/d80osqr
"why don't you understand, I'm never changing who I am" It's Time, Imagine Dragons
Story
It was nice to see her old friend Ryan, but Lyra had to get down to business. She finished warm up with Cat on a good note, the little mare listening for a change. Then it was time for the startbox.
Lyra glanced at the timer, reading 15 seconds. Cat was quite calm, calmer than the usual thoroughbreds Lyra rode. "Good girl," Lyra whispered, patting her neck. 5 seconds. And they were off! There was a moment of hesitation as Cat thought maybe not, but Lyra pushed her on and now they were going, at a nice canter. But that wasn't the canter Lyra wanted, and Cat knew it. Lyra asked Cat a couple more times for her to open up her stride, so she wasn't doing the daisy cutter hunter canter. After two more strides the little pony gave in, and opened her stride adequately. The first jump was just ahead, a log pile. Cat seemed confident and wasn't backing off, so Lyra allowed her to canter it.
The next couple jumps went smoothly as well, and Lyra began to be impressed by Cat's behaviour. The next jump was a bank, and about six strides before it Lyra felt Cat start to put the brakes on. Cat's legs stiffened and her head flew up as she decided, no, she didn't want to. Lyra popped her on the shoulder with her bat, and the little mare went to pop up in the front. After one more quick correction with the crop, Cat moved forward and jumped the back. As the pair went cantering off again, Lyra laughed to herself, 'little brat pony.'
Glancing at her watch, Lyra knew by now Becca would be out on cross, and mentally crossed her fingers. London would be heading out soon too, but she would be back before he went out, which was a relief. She would definitely need to do some last minute coaching there.
Previous:
Champain SL D2 - Warm Up
Next: Champain XC
fav.me/d86u1ne
Artist's Comments
This was going to be a large gif of Cat trying to refuse and Lyra getting her over the jump but I ran out of time.
Refs:
fav.me/d1ei23q
by
Nylak-Stock
Jumping Stock 40
by
x-Horse-Stock-x