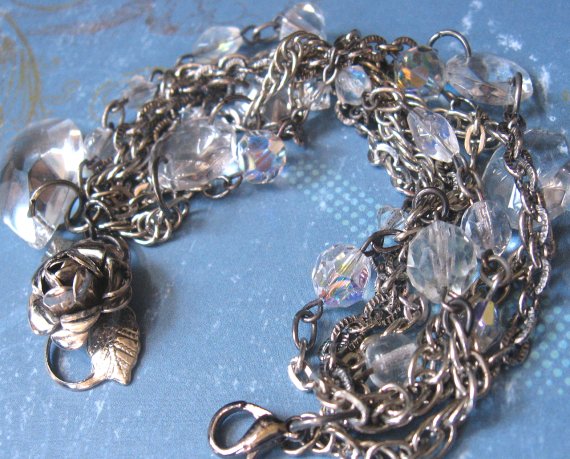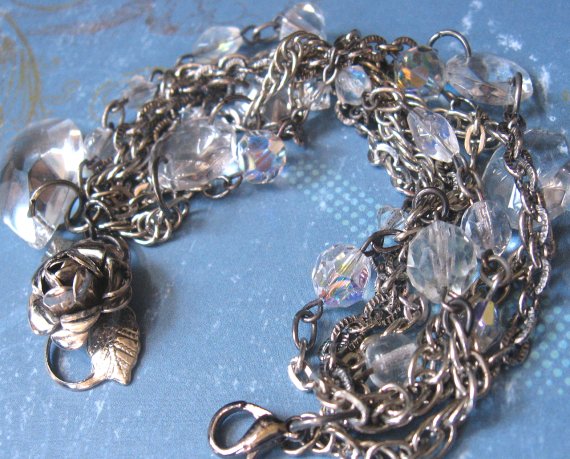 Watch
Lots of beautiful old glass and crystal went into this one of a kind bracelet.
All vintage components except for the lobster clasp and jump rings.
The beads include clear faceted Austrian crystal, some with a pretty aurora borealis finish. Octagonal chandelier connectors are interspersed with 7 strands of silver chain. There are even some beads salvaged from a broken old rosary.
For more info and photos:
[link]