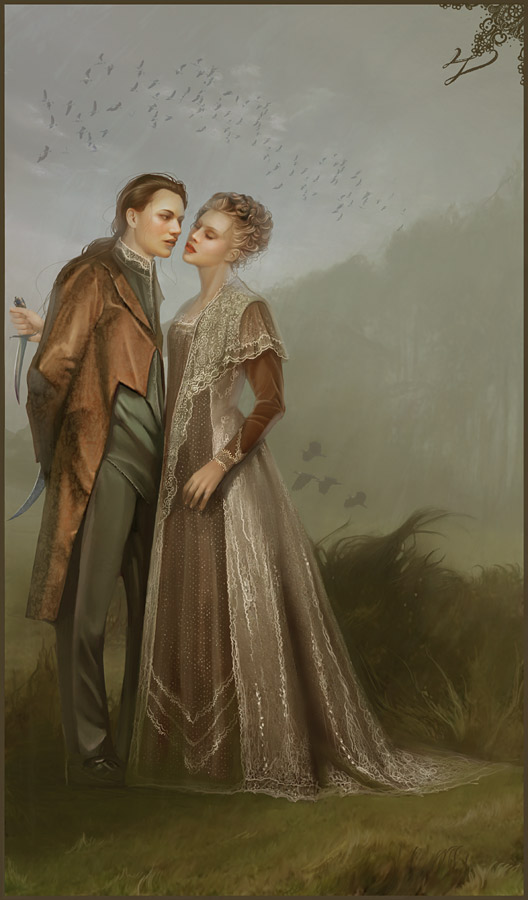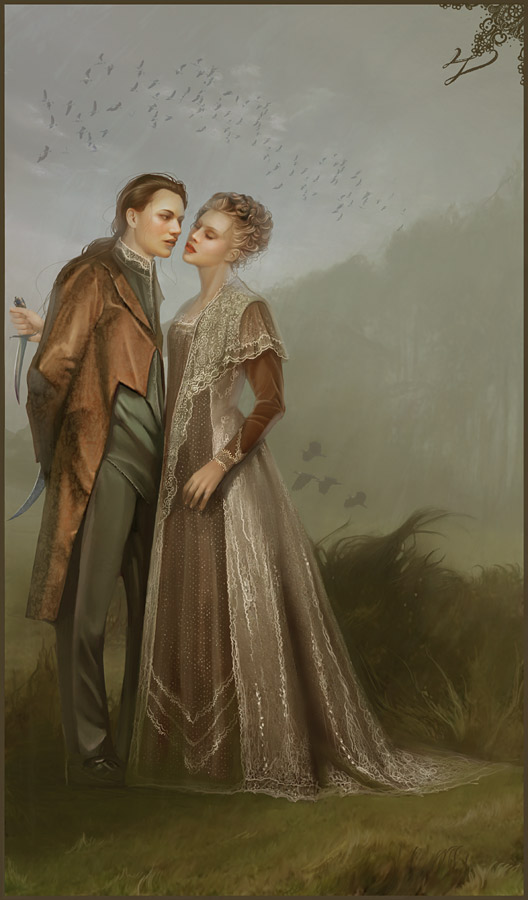 Watch
I did not intend to update deviantart before the fav note thing had changed... but I received a letter this morning on how unfair I'm being... so I guess here I am, in spite of everything.
As for this picture - her hand is screwed up, I know... I just don't have the time to fix it right now.
There is a little bit of writing to go with it, as with most my pictures:
~
Surrender.
pale like the first snow.
cold as the tempting, tentative touch,
of the shivering frost.
dim like the early morning -
smooth, and sugary,
like the lingering taste of chocolate.
warm, as only a spring morning can be,
delicate like a child's fingers.
surrender.
surrender me.
cool like the blade of a dagger.
~
And a close up?
[link]