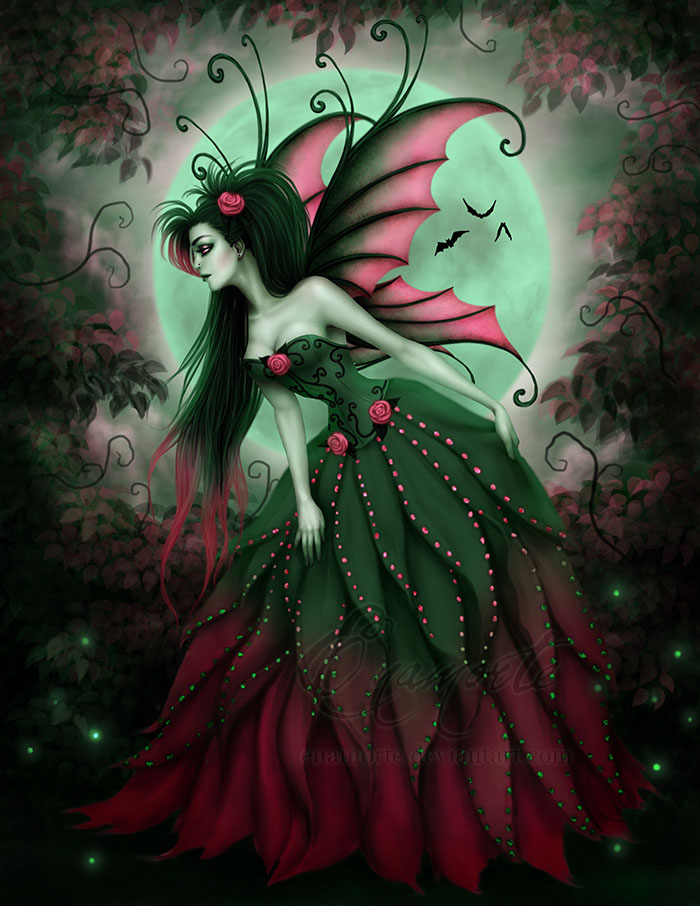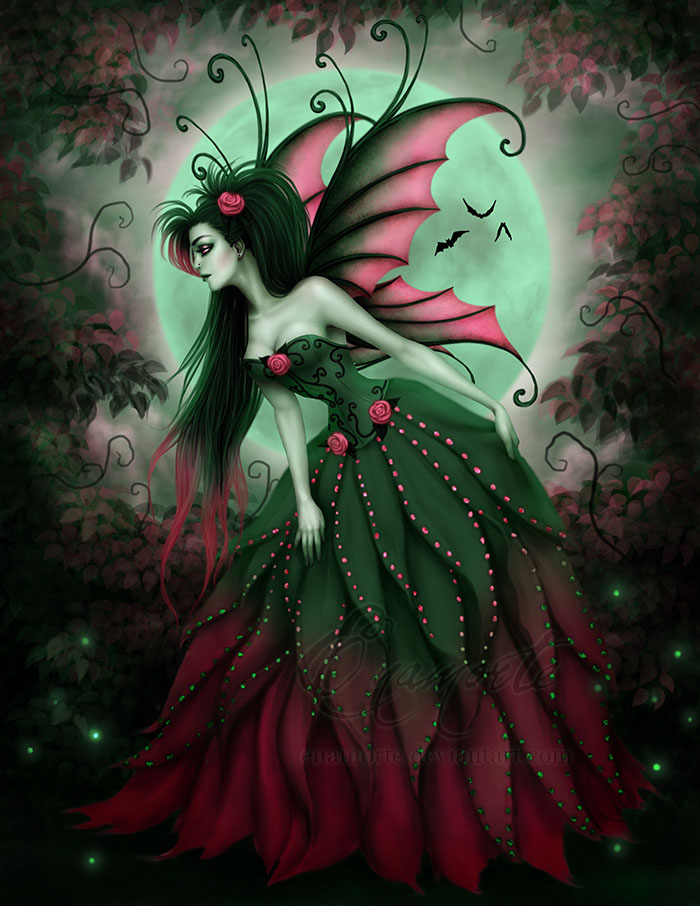 Watch
I originally intended to make this all green and black only. I got the idea from, of all places, this webpage:
www.museumoftalkingboards.com/…
but the pink weaseled its way in somehow.
I really like this picture!
Let´s start with the background: I love the full moon and the bats, they are so fitting. The colour of the moon is well chosen and fits to the colour of her skin. Normally a light green moon would look strange but you managed it to fit in this whole scenery very well.
The leaves colours are fitting as well and I really like it that the leaves colours are the same as the colours of her dress - this looks very harmonic

About her: The design of her dress is adorable! I love the colours and the little details like the roses - you put just the right number of them on her dress I think.
Her hair style is unique and I love her make up!
Her wings design is very creative and I love the fact that you used the same colours as you used for her dress and the background.
Well done!
The Artist thought this was FAIR
2 out of 2 deviants thought this was fair.