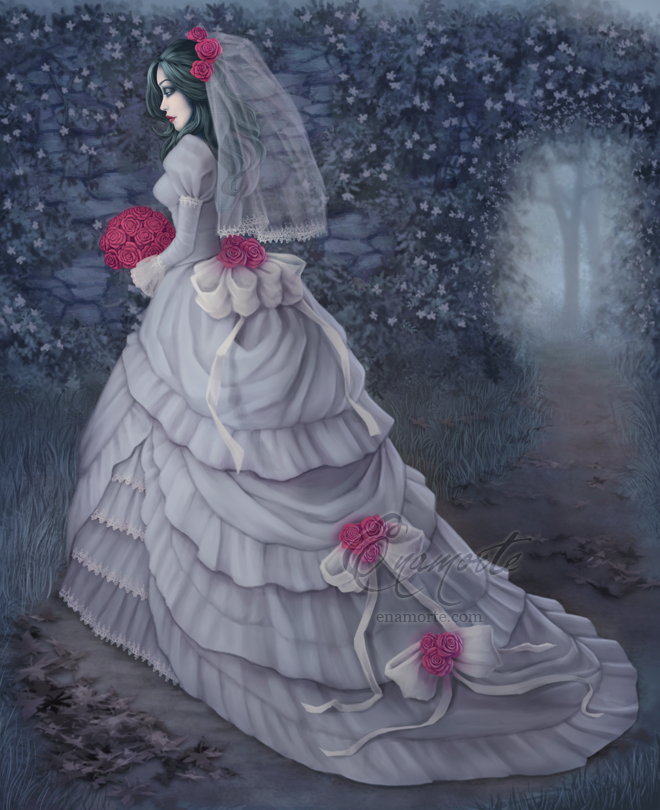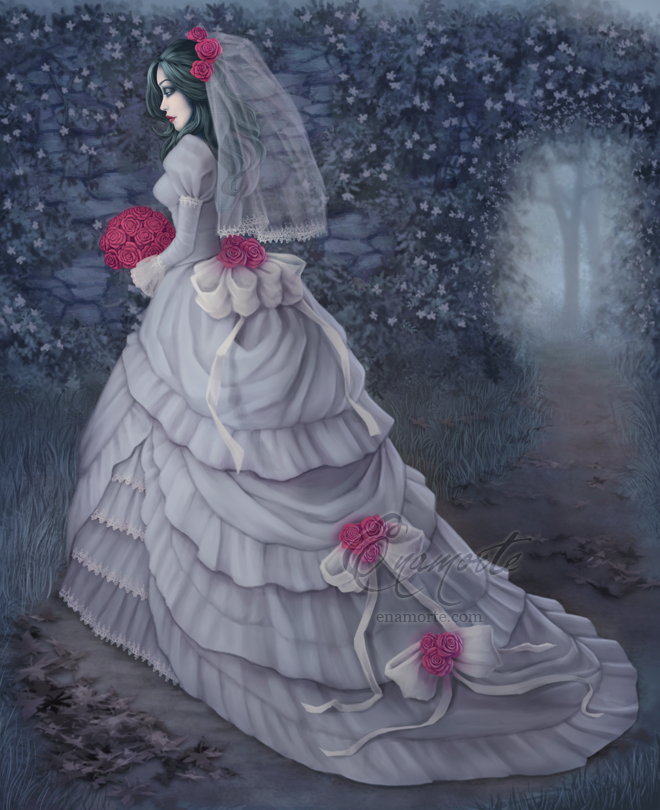 Watch

I can't even express how I like this piece ;-;

the design of the dress, the colours, composition with the path in the background.. pure beauty
Reply

Reply

This is quite lovely. I have one suggestion, take it or leave it, maybe some brighter highlights or brighten the white of the gown so she doesn't fade so much into the background, see if they makes you satisfied with the picture. Also, keep in mind, we are our own worst critics.
Reply

Thanks for the suggestion, I might edit it to see how it looks
Reply

This is beautiful!!!

I love the setting of a secret garden and the misty woods outside. So mysterious! And breathtaking details! I can't imagine how long it took to make this!

Reply

Reminds me of Emily, from the Corpse Bride.
Reply

The details are amazing, from the bows to the roses to the folds to the background. I really love it.
Reply

Nice Art

Reply