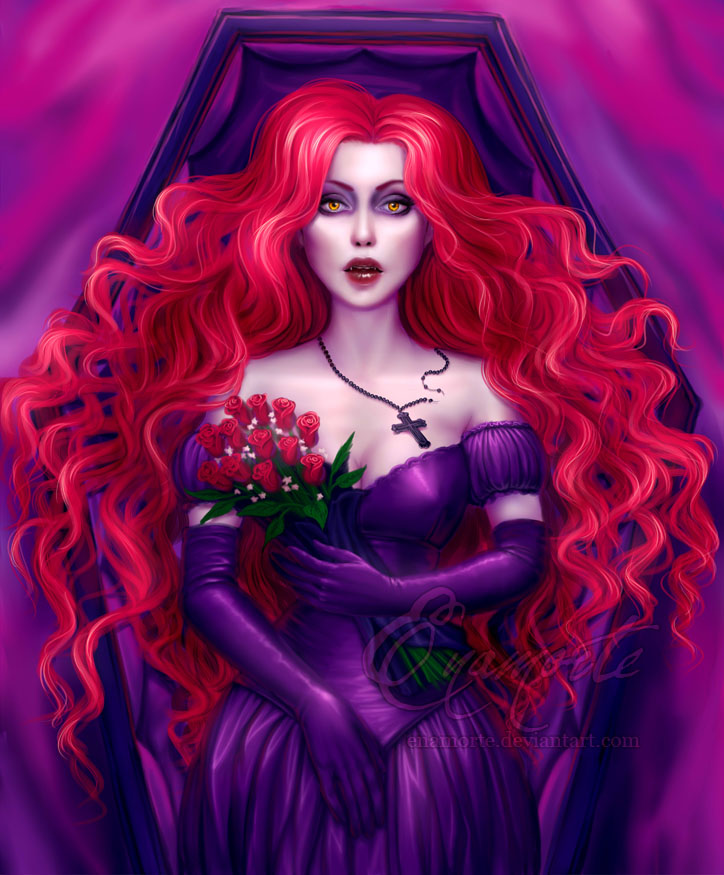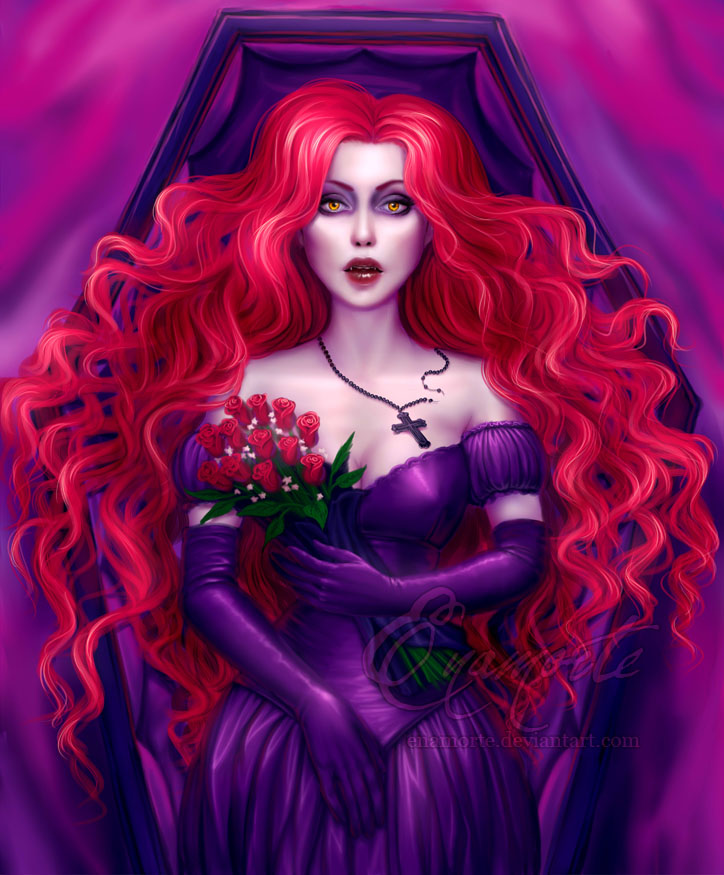 ~painted entirely using Paint Tool SAI~
This was inspired by a dream that I had a couple of nights ago, which, interestingly enough, was sort of like a mix between Dark Shadows (particularly the storyline with Barnabas forcing Maggie to become Josette, for anyone who actually cares/knows what I'm talking about) and
Amethyst Eyes
. Not that this should come as a surprise to anyone (the fact that I dreamt something like that, nor the fact that I apparently dream in purple).
I've had vampires on the brain quite a lot lately since I've been reading Anne Rice's Vampire Chronicles. As I've mentioned before in the description of some other painting (as I do), vampires usually aren't my thing, although I've really tried to like them. I always found them a bit trite and, I dunno,
campy
? I mean they're supposed to be scary, right? Aren't they? uh. I never quite got that. But reading these books has been interesting. I like Anne Rice's vampires, even though they're not actually the scary sort.
Let me just say this though because I feel the need to represent. I know everybody loves Lestat but I'm sorry, I prefer Louis. I mean I know everybody hates him because he's supposedly 'emo' but shit if I were turned into a vampire, that's the sort of vampire I'd likely be, the philosophical whiner. Not even gonna lie. Being a vampire would suck, and I'd be totally vocal about it.
Just look at me not giving a shit~