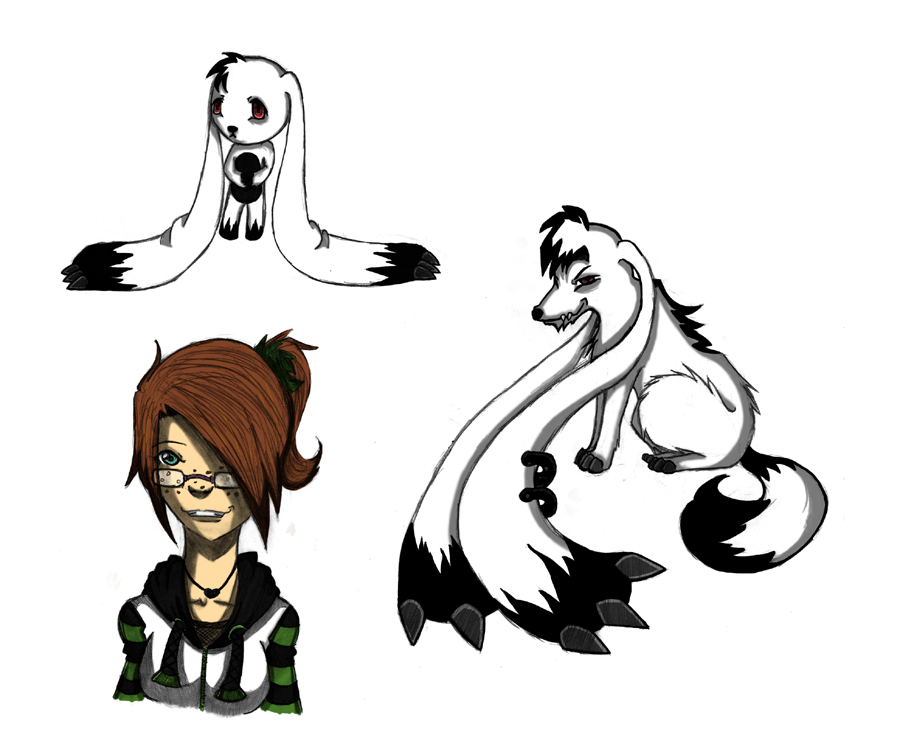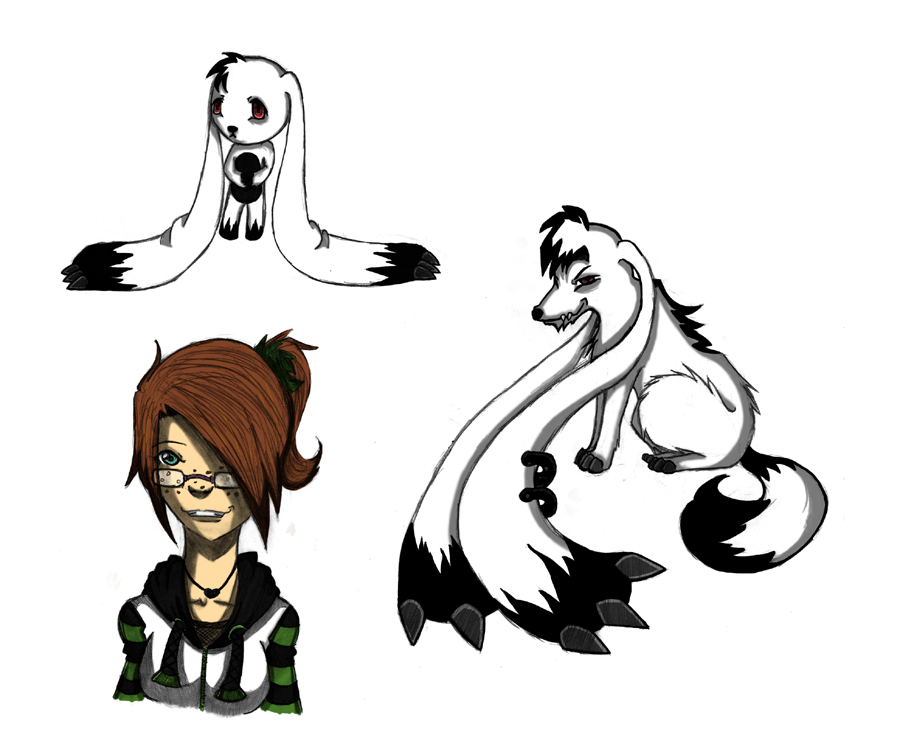 Watch
I had fun doing the first one so I decided to do another one.
Yajuu idea belongs to

Name: Emilee Clover
Age: 17
Sex: female
Race: Human
Height: 5'3
Favorites saying: Doesn't have one.
What trainer type are you?:School trainer.
What type of Yajuu Monster does your trainer train?: Protection
Likes: Discovering new yajuu,dressing up yajuu.
Dislikes:Yajuu cruelity,losing in a school battle.
Any mental Disorders?:I guess very shy?
What do she/he wear?:Wears mostly interesting colored jackets,jeans,tennies anything that's comfy.
What does he/she look like?:Has strawberry/kinda brownish hair,freckles on face and arms.
Background:Emilee was always a very shy girl and as a kid she didn't have many friends.She felt like an outsider and her brother kept telling her to be herself and actually try to talk to people, but like always she ignored him.One day Emilee went down stairs and found a gift waiting for her on the kitchen table.Ryan entered the room and said I got this for ya sis.Emilee opened the box and found a white furred foxaund pup in the little box.Emilee shrieked with joy and for once she was actually smiling.
Short Bio of the trainer:After Emilee received her first yajuu she seamed a lot happier and people would start trying to talk to her because Emilee began to act like herself around people.After two weeks she had already gained new friends.
Top three monsters your trainer owns:
Monster name:foxaund - "Max"
Sex: Male
Class:
Type:
Weapon(s): Ears.
Moves:Ear slash,Stealth,Overbite,Aerial kick.
Special Moves: DoomedOverbite.
Monster name:RedRavanger - "Aslan"
Sex: Male
Class:
Type:
Weapon(s):Tail,Teeth
Moves: Bigmouth,TailSwipe.
Special Moves: AerialGust.

I LOVE YOUR YAJUU'S EARS. I feel as though I could wear it as a scarf XD. IT LOOKS FLUFFY AND AWESOME.
Reply

yes very fluffy, but dangerous!!
Reply

Eeeep. D:

At least it doesn't eat everything it sees, like my Yajuu. Damn bottomless pit, he is. XD
Reply

lol mine will eat smaller yajuu if i'm not paying attention..
Reply