Journal Entry:
Sun Sep 30, 2012, 4:40 PM
October MCM Expo 2012
Slots are LIMITED for expo this time round!
As always it's a busy event and I have many things and people to see as well so I will be only taking on a small handful - so book fast to avoid disappointment!
[Amecon sets]
www.flickr.com/photos/emzone/s…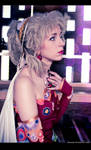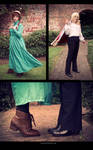 Shoot Rates

PLEASE READ ALL OF THE BELOW BEFORE STATING INTEREST
PLEASE FILL OUT THE FORM BELOW WHEN REQUESTING A SHOOT
1 person shoot: £5
2 person shoot: £8
[+£3 per extra person onwards]
Guaranteed 'no less' than 10 edited photos per shoot PAYMENT MUST BE MADE AT THE BEGINNING OF THE SHOOT
I WILL NOT ACCEPT LATER PAYMENTS OR IOU'S OR MATERIAL GOODS
OR SEXUAL FAVOURS.
kay

CASH ONLY.

Timetable


| Friday |
Unable to confirm/take shoots for this day due to unsure transport/arrival time currently
TBC Gadget14 Steampunk | single



| Saturday |
FULL

10.30 - DizzieDee Tekken | Group
11am - Kara Twilight Princess | Group
2pm - Ben/Franky Timeskip OP | Group
3pm Rachel Ty Lee | Single
4.30 - Jamie Tiger and Bunny | Group




| Sunday |
FULL
12pm - Speckles Eclair | single
1pm - Ben/Franky League of Legends | Group
2pm - J-Ney [?]
TBC time - Ladyluna Icarus | single





To see my work visit: www.flickr.com/photos/emzone/
and browse using the galleries in the right hand column.

Please fill out this form in a message below if interested!

If requesting multiple shoots please fill a form for each shoot!

----------------------------------------------------------------------------------------------


Your name/preferred alias:

How many participants: [if unsure until the day just state here]

Character/s:

Series:

Day:

Preferred time: [I will try to fulfil time slot requests but take note of already booked slots shown above!]

Please also send me your contact number for the day in a pm
or else your shoot will not be accepted!

----------------------------------------------------------------------------------------------
So now you've sorted that - what should you be aware of?

Be prepared!!
Practise some poses in the mirror - make sure you have your best side figured out!
I will ensure you get no less than 10 images to use when the shoot is over but to make the most of this opportunity try to have some poses ready in mind! I will always attempt to do some background research on your series before a shoot but I wont always be an expert in your series so have some ideas of your own! Don't be afraid to tell me if you want to try something out/explain a scene to me to see how it could be portrayed!

Contact!
Once I've accepted your request I'll send you a private message with my number in - please remember to send me yours back! This is so if anything happens on the day I can always get in contact with you and vice versa! I cannot do your shoot without a contact number!

Punctuality!
I know cons/events are hectic and we can loose track of time - if for any reason you feel you wont be able to make our agreed time just send me a text or call me and let me know - I cannot guarantee that a reschedule can be made -as it largely depends on the remainder of the shoots for that day and my plans - but I will do my best to

Payment!
Not the fun part I know - but it's rather essential for myself so it must be mentioned! Please have your payment in cash at hand when you arrive for the shoot - I'm pretty lax but I've had a few mishaps already where money hasn't been prepared and it took me weeks after the event chasing it up! So please, please, please have it there ready to hand over so we can get on with the shoot!
--------------------------------------------------------

Check out my interview with Neomag - issue 100!!
www.neomag.co.uk/art/lifestyle…
Listening to: Jar of Hearts
Reading: Nothing
Watching: Nothing
Playing: Kid Icarus
Eating: Nothing
Drinking: This water