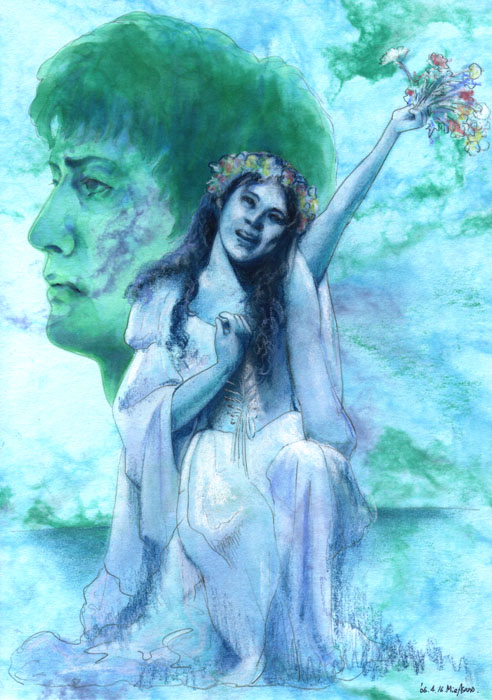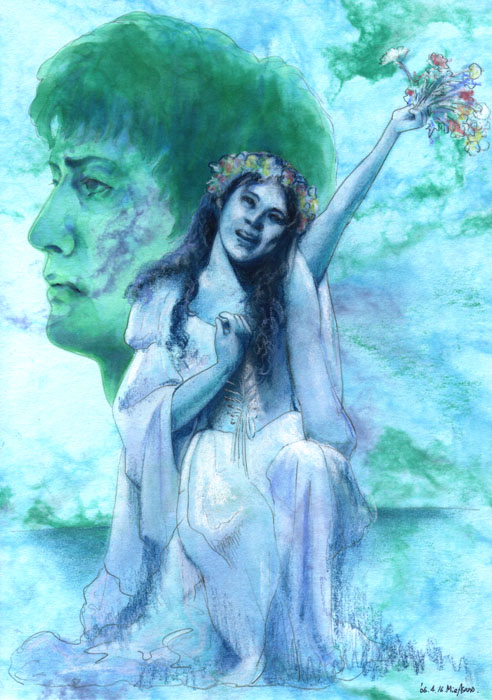 About 15〜20 years ago I watched the play of "HAMLET" staring Takao Kataoka who is a famous KABUKI actor.
That was so beautiful play!!!
I was so impressed!!

I drew with COPIC BRUSH MARKER and Pastel pencils.

To me, Ophelia is the saddest character to see. You did a very nice job! c:
Reply

Beautiful! Always loved Shakespeare, and Hamlet is my favourite. This is great

Reply

Oh really?
I'm happy to see your message like this!
And me too! I do love Hamlet.

Thanks a lot TSiLvY!!
Reply

Wonderful artwork! I love Shakespeare.

You really captured Ophelia's madness!
Reply

Awww〜
Thanks a lot my friend!!
I'm extremely glad and so relived to see your message...
Thanks again Stacy!!
Reply

oh my

this is absolutely awesome the colors are so soft and well fitting
and how everything flows together
love you so much for this !!!
Reply