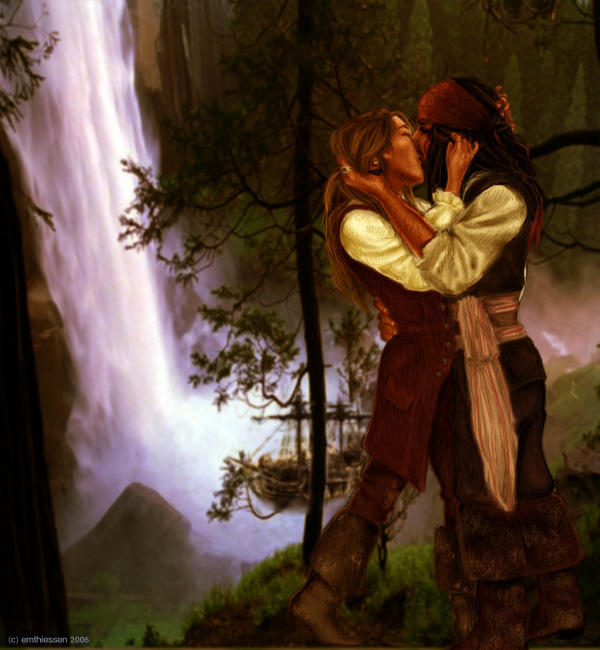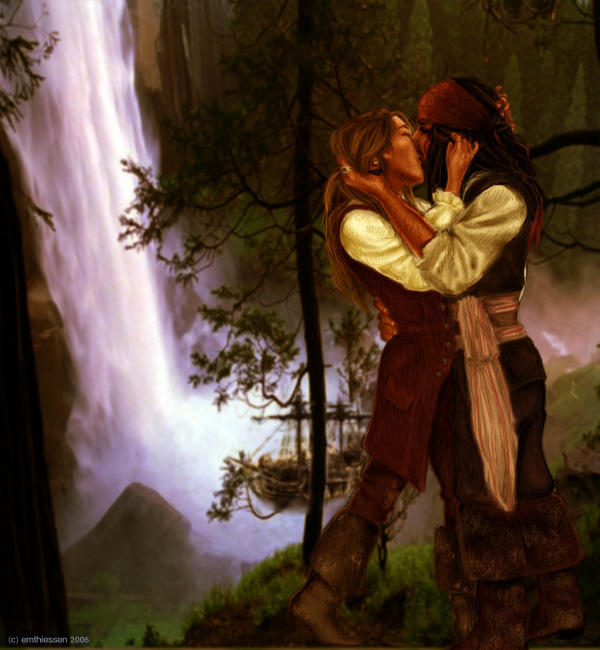 Watch
Hee. Just a warning to the WE shippers... this will most certainly offend you, depending on the diehard-ness of your loyalty. Not that I mind... hehe. No, this one is for the Sparrabethans out there

There are two theories I liked to keep in mind while drawing this. One was that this is kind of a hidden affair... they've gotten themselves away from the Black Pearl for a moment of unyielded intimacy. Note the Pearl in the river. The second was that it takes place sometime during At World's End, somewhere in Singapore, after Jack has been "rescued". The Sparrabeth shipper in me likes to think that Jack has had the chance to realize that he really does care for Elizabeth and that Elizabeth is taking out her previously-felt guilt and emptiness on him. Kind of a "I missed you" type thing. Times ten.
Elizabeth and Jack were drawn by me, with VERY slight reference to the Kiss of Death scene from POTC: DMC. Yes, I drew them. I was planning on drawing the background myself, too, but I simply didn't have the time or energy.
Background:
[link]
Black Pearl:
[link]
Enjoy!! And please try not to bog me down with WE campaigns... that is not what I posted this for.