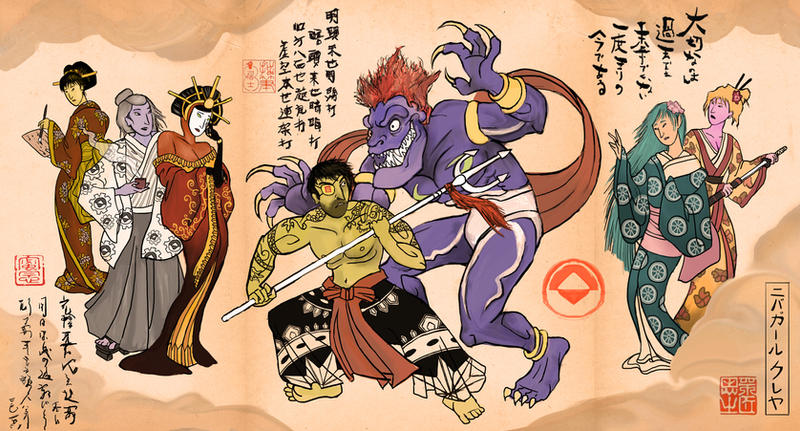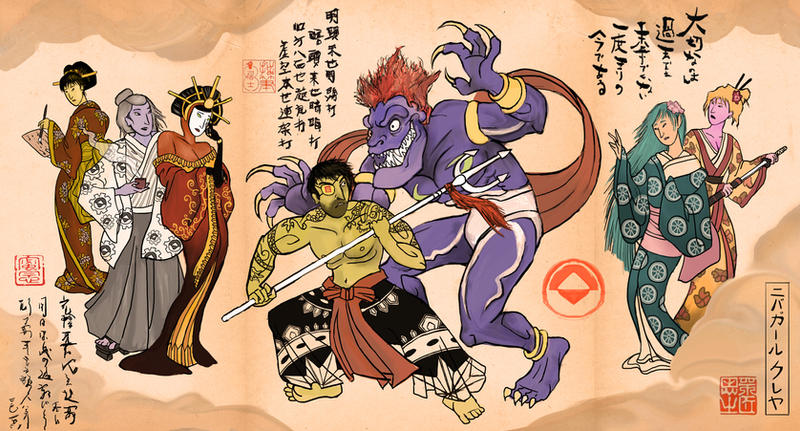 Watch
...I know, I know, I really need to stop. I will soon.

ReBoot as a Japanese ukiyo-e woodblock print. Why? ...Cuz! I'm in a Japanese art history class this semester and the idea hit me when we were looking at slides. I promise I'm not naturally this random. By the way, can you guess what episode this is?

May or may not submit this to the Fan Art contest, depending on whether my mood improves or not. Because man, there's some stupid stuff going on these days, and it has me angry!