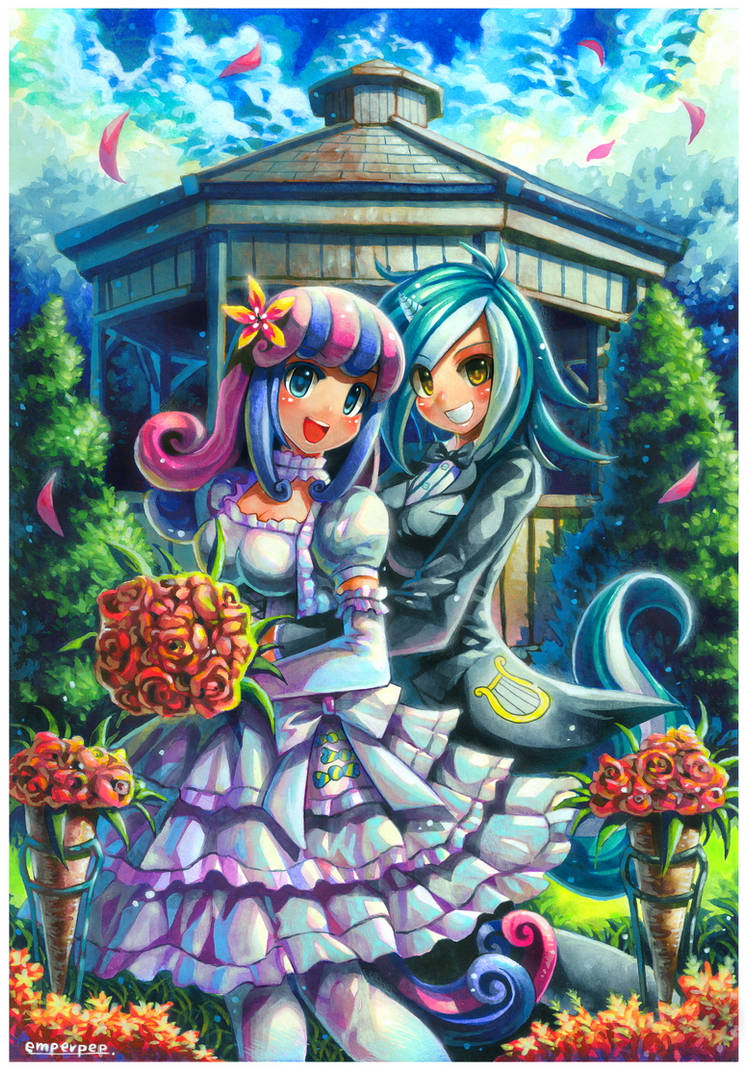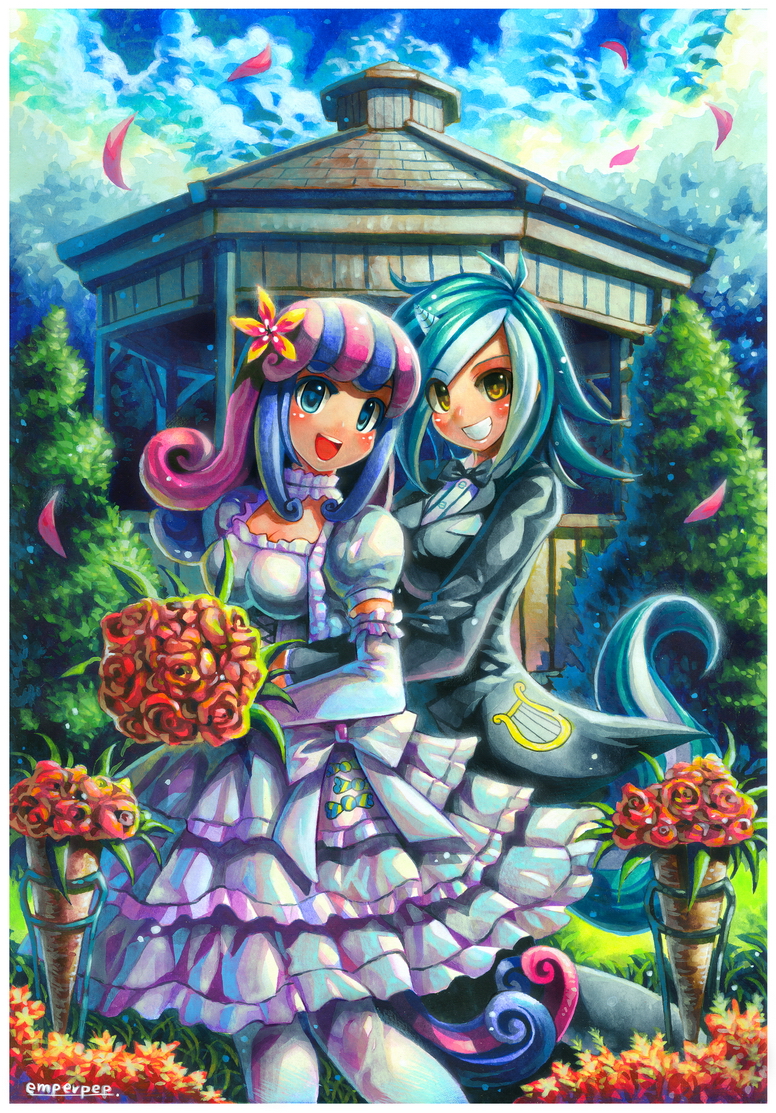 Watch
Humanized pony commission from

Tools:
Chromacolour
Uni Posca
Prismacolor Verithin colored pencil
A4 300g Montval watercolor paper
================
I've decided to switch my main traditional medium from watercolor to chromacolour because I cant keep up with limited characteristic of watercolor anymore. It will gonna take awhile until I get used to this new medium.
and They are both female so don't get confused if you notice that the groom also has boobs.
BonBon and Lyra: My little Pony
================
Other humanized pony commissions from him