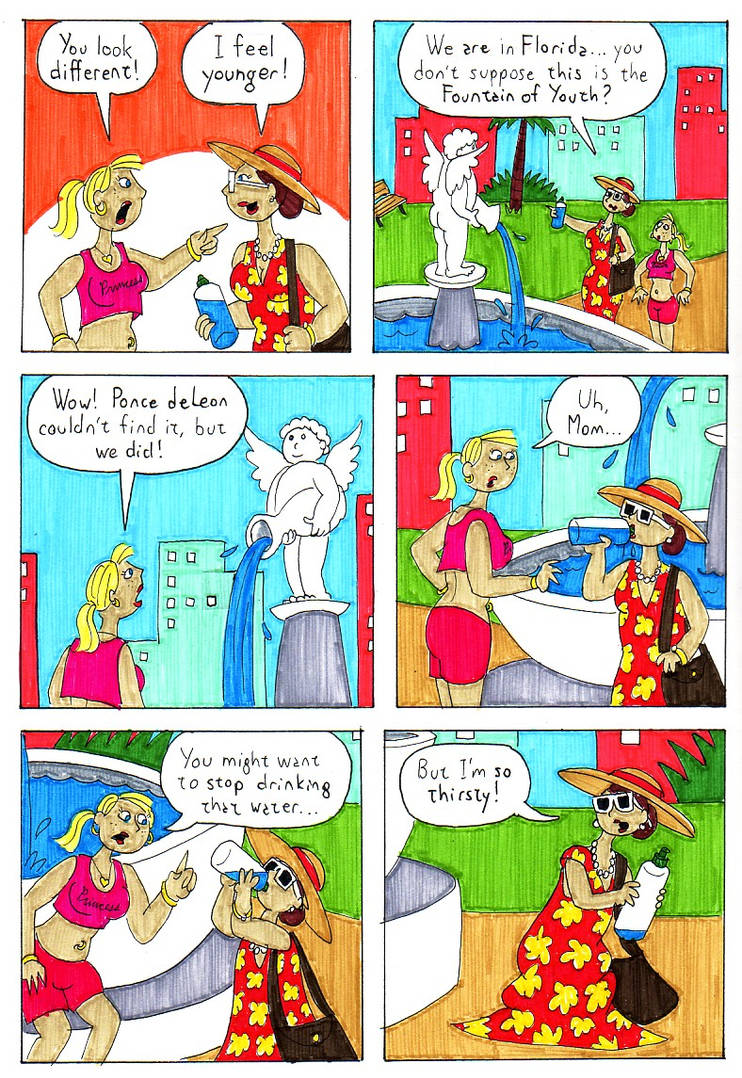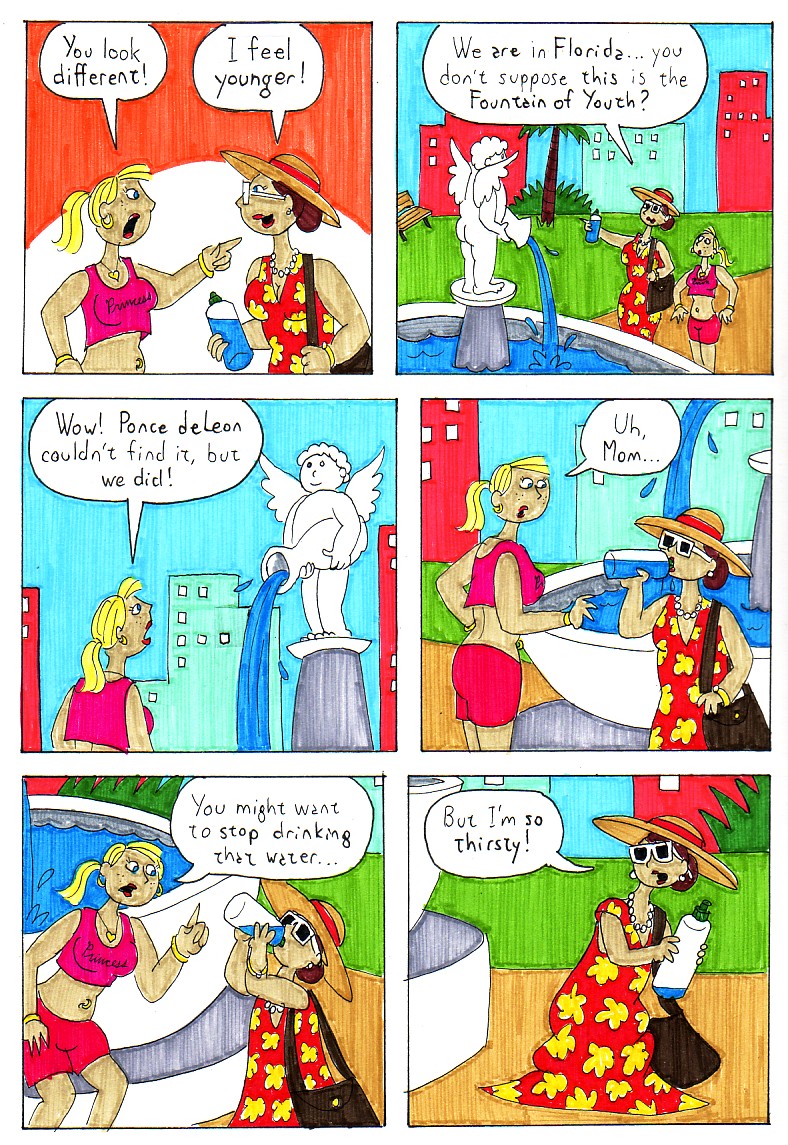 Watch

i enjoy your works

Reply

Whon would a fontain fo younth work? I cant imagine that... Where the cells goes?
Reply

Lol, now it's obvious why there are no peole around

Reply

I can imagine her voice changing from whatever age she was in panels 1 & 2 into the voice of a six-year old.

I wonder if anybody ever did find the actual fountain of youth...
Reply

It would be big news if the Fountain of Youth were actually found!
Reply

Definately. Than the world would be a completely different place. Although someone will have to give up their age just to discover it.
Reply

I expected inflation, but this is another very interesting comic of yours! x)
Reply

I gave him the idea, since people know him mainly for inflation, weight gain, butt plunger, or vore comics, & I felt he should have a little more variety with some of his works.
Reply

Thank you.

Reply

oh no

*gasp*
Reply