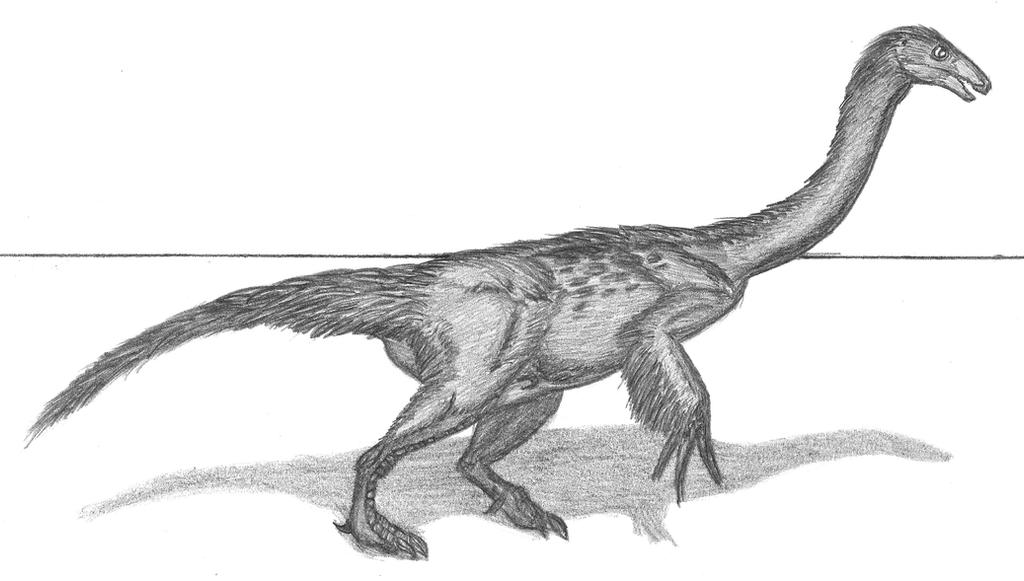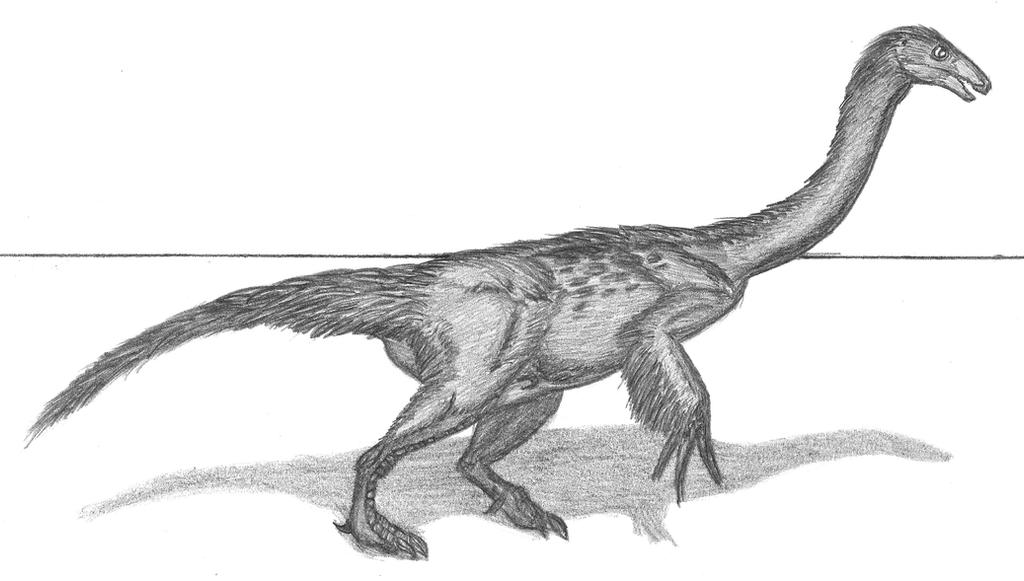 Watch
This is North America's first therizinosaurid. It was large, measuring up to 6 meters in length.

Well drawn. It looks a bit more gracile than Nothronychus, which is a very stout animal, and of course now we know (sorry about the timing) that the dorsal neural spines make a bit of a "hump" on the back.

I like the feathering!
Reply

Ah, thanks. I think my confidence is up regarding feathers

I try avoiding feathered dinosaurs for the most part. I usually try hard not to make dinosaurs stout looking. Keeping them very gracile. But theris are a different story, it appears. More like giant sloths. Thanks for the comment!

Reply

Reply