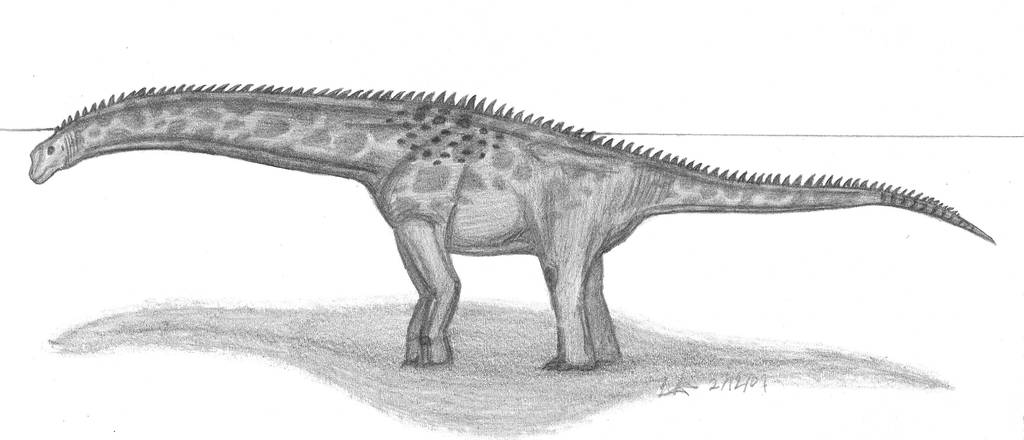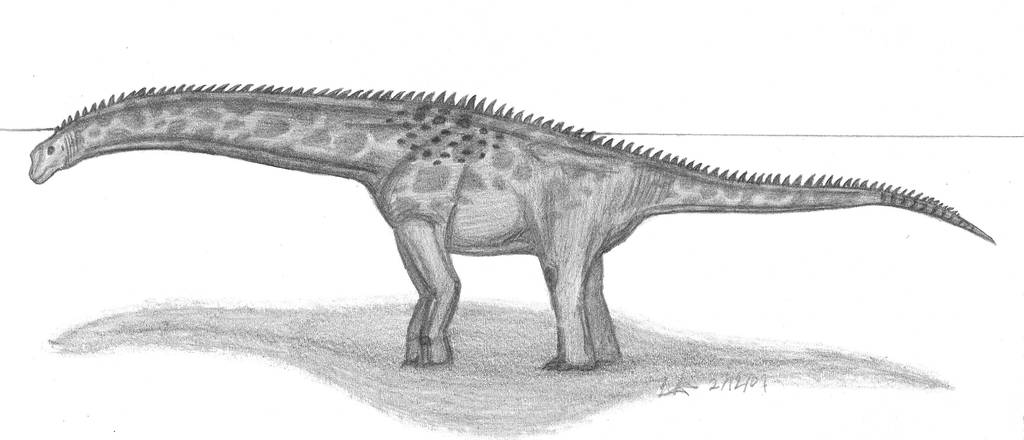 Watch
Isisaurus colberti has been referred to as the "Giraffe of the dinosaur world". That's why I gave it giraffe spots

This is probably one of the most unique sauropods ever, with shortened and tall cervicals, and its radius and ulna are far shorter than its humerus, making this dinosaur's front limbs look very strange. The skull is based off other macronaria, mainly brachiosaurs and early titanosaurs.

Weird animal, nature is awesome.
Reply

nice one,probably your best in my opinion

Only one thing: The fossils indicate that isisaurus was a truely massive animal. Its belly would have probably below the knees.
Reply

I like the spots! Actually, I like the whole thing!
Reply

Otro dibujo bien logrado, esta chulo de bonito.

Reply

Es un braquiosaurio, te estas especialisando en sauropodos. Me gusto la calidad del dibujo.
Reply

Gracias. Yo se que es un macronario, pero yo pensaba que era un titanosaurio mas avanzado y mas cerca a saltasauridae que a brachiosauridae. Aunque si tiene muchas similaridades a los brachios en forma, pero la morfologia de los huesos en general es muy diferente, el ejemplo siendo las cervicales.
Reply