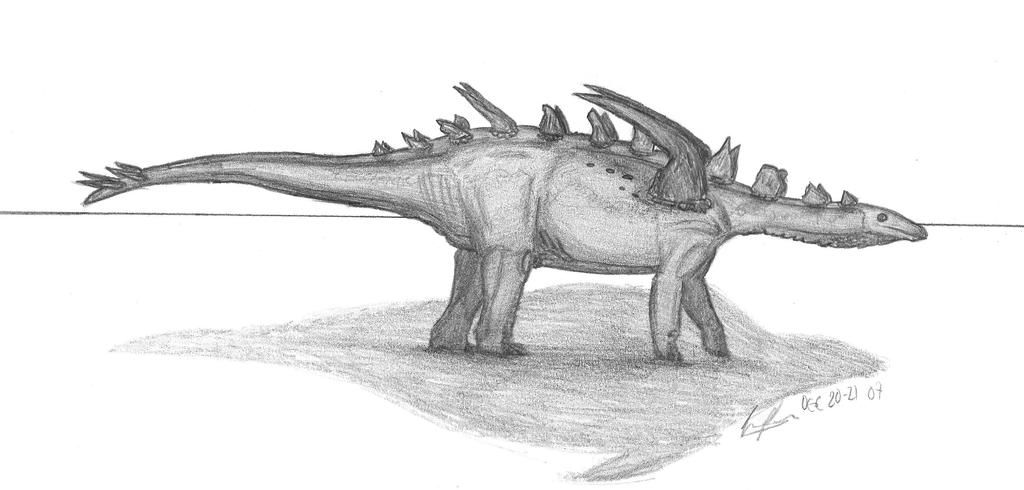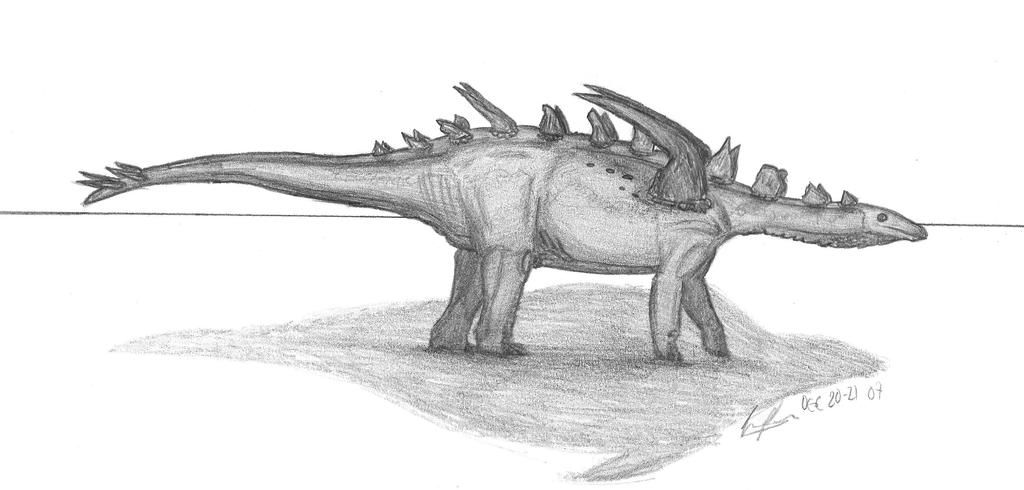 Watch
Or is it "Gigantospinosaurus"? The world may never know. It boasted these gigantic plates/spikes on each flank.

Reply

That's such a weird name! If you've never seen this before, it might make you think of a Spinosaur!
Reply

I thought it's shoulder spikes were lower...oh well.
Reply

It's believed it either held them somewhat parallel to the ground, or 45 degrees up. It's...kind of hard to draw though. It kinda looks like they really are perpendicular to the ground, doesn't it?. But they're not. I'm just bad at doing the 3D thing correctly. I may...do another one.
Reply

You got it right the first time. It is spelled
Gigantspinosaurus
.

Reply

Yup, I know. But I heard there were some problems with the naming, and some wanted it renamed into Gigantospinosaurus. Kinda like with the Galvesaurus/Galveosaurus thing.
But it's Gigantspinosaurus

Reply

Reply

lol you had me fooled here. I had never heard of this specimen before, and you got me thinking it was a gigantic Spinosaurid. XD
Reply

Nope. The biggest Spinosaurid is still Spinosaurus. Based on no remains

Reply

there was an almost complete skeleton back in WW2 but it was destroyed sadly...
Reply

That's what I meant. But Stromer kept some good records of what he had, apparently. And 'new' remains of what is supposed to be Spinosaurus aegyptiacus make sense with the old remains.
Reply

Come now, I am related to Spinosaurus. They're all a bunch of hicks who migrated to Europe. Kari is a Suchomimus after all. Bleh, I hate my cousins.
Reply

ITS BASED ON NOTHIG!!! a bunch of teeth, the front end of a jaw, and photographed remains. In other words...NOTHING! So now I get newspapers saying stuff like "Spinosaurus was a 17 meter long monster". Come on! This is bad science! how come I haven't even seen a paper with the comparisons? It's just added sensationalism.
Reply

El Gigantospinosaurus es un pariente muy raro de los stegosauridos. Muy poco conocido.
Reply