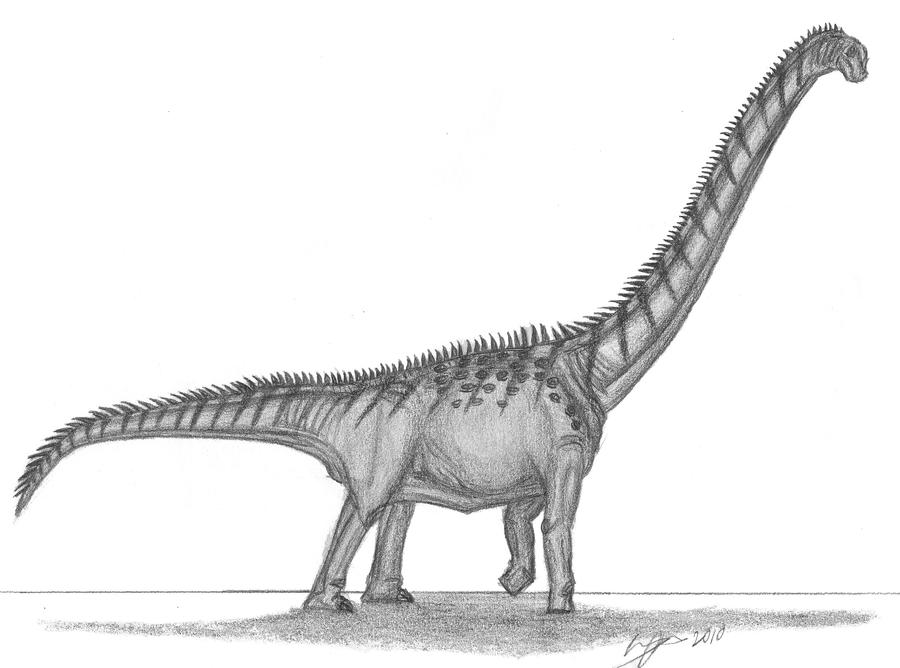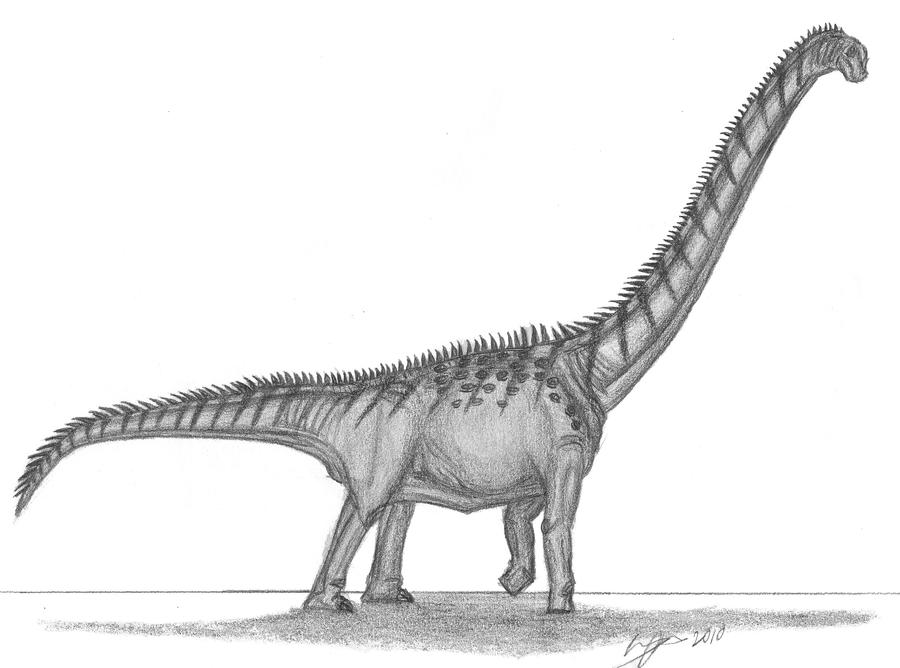 Watch
Futalognkosaurus was a titanic dinosaur that lived in Patagonia during the Cretaceous. It is among the biggest land vertebrates of all time.

Nice drawing. I can feel what the limbs are made of, if that makes any sense to you... there's no "extra" weight hanging around them, just what is necessary to move the animal around. The proportions of the dermal spines looks neat too.
Reply

Nice job...it's sharp, literally and focus-wise. I like it.
Reply