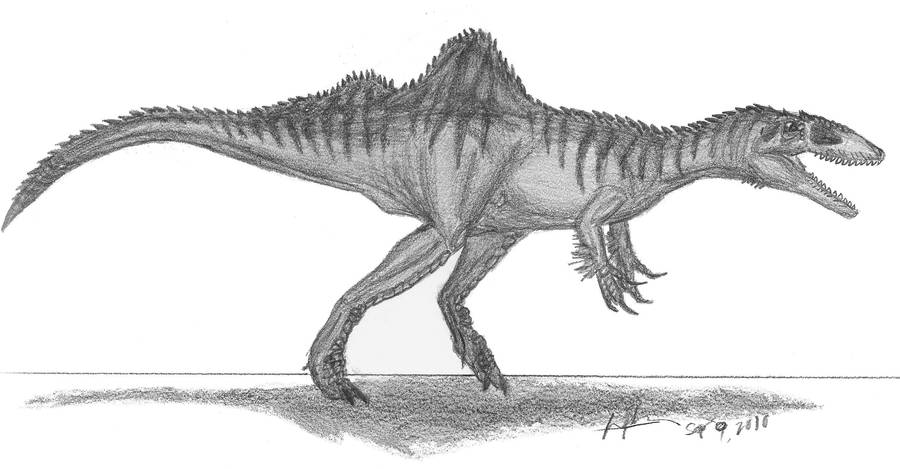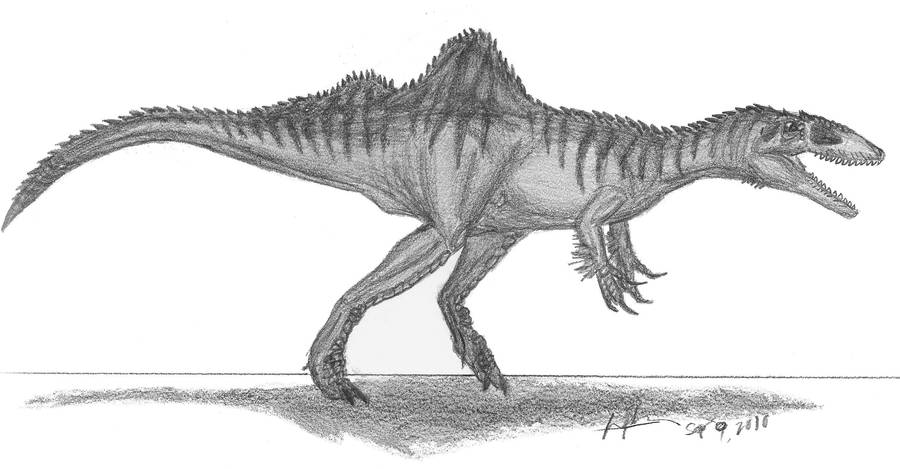 Watch
First Concavenator on dA! I might do a different version once I get more info, but I wanted to beat Hodari Nundu bad.
As you can see, it was a smallish, early Cretaceous carcharodontosaur. It had a largeish bump/sail on top of its ilium. Tall sacral spines I think...
Fitting for a shark toothed lizard.
Comment b4 favorite!

EDIT: gave it the second hump. Who knows. Maybe it was just a sail. I went more conservative. Hope y'all like it


Nice, this is one badass dinosaur with a badass name.

Reply

So you're the one who beat me!
I will have my revenge...

Reply

If you watched me and commented on my art you'd know what I was up to

Reply

Ok, so now its personal...
Oh, what the hell. Watched

Reply

Took you this long? You think yousa better than me or something?
Reply

Now, where did that come from? o-O

I'd like to watch a lot of ppl but I still wouldnīt have time to follow their every move...
Reply

I watch 90% of paleoartists on this website and do my best to follow their every move. Then again, I have a lot of time in my hands and I live glued to a computer.
Reply

Reply

This is a way cool dinosaur, kinda reminds me of Amargasuarus although that one is a sauropod
Reply

Well, being a diplo, Amargasaurus' was double, y'know, bifurcated spines.
Reply

Great but to be pedantic, it was early Cretaceous as opposed to mid Jurassic.
Reply

I prefer when you get first on DA, you at the least are some sort of professional. Dont get me wrong I like his art, but to constantly get all those firsts when he doesnt even use references is abit much.
Reply

I like your signature.

Reply

Yet, his 'first' dinos are usually...well...accurate! kind of exaggerated as that is his style, and many times he ends up doing seconds of those firsts lol.
Reply

Cool, I just dont like his attitude about not ever doing accurate art and not caring.
Reply

I know, hence why I said I was going to probably draw a second one. Lol. I was following Raul Martin's bitched out work, and the fossil of the animal which is kind of fragmentary.
Reply

Darren Naish is chuffed because the abruptly high spines look like those of Becklespinax, which he predicted had only a sail over the hips, just like concavenator.
Reply