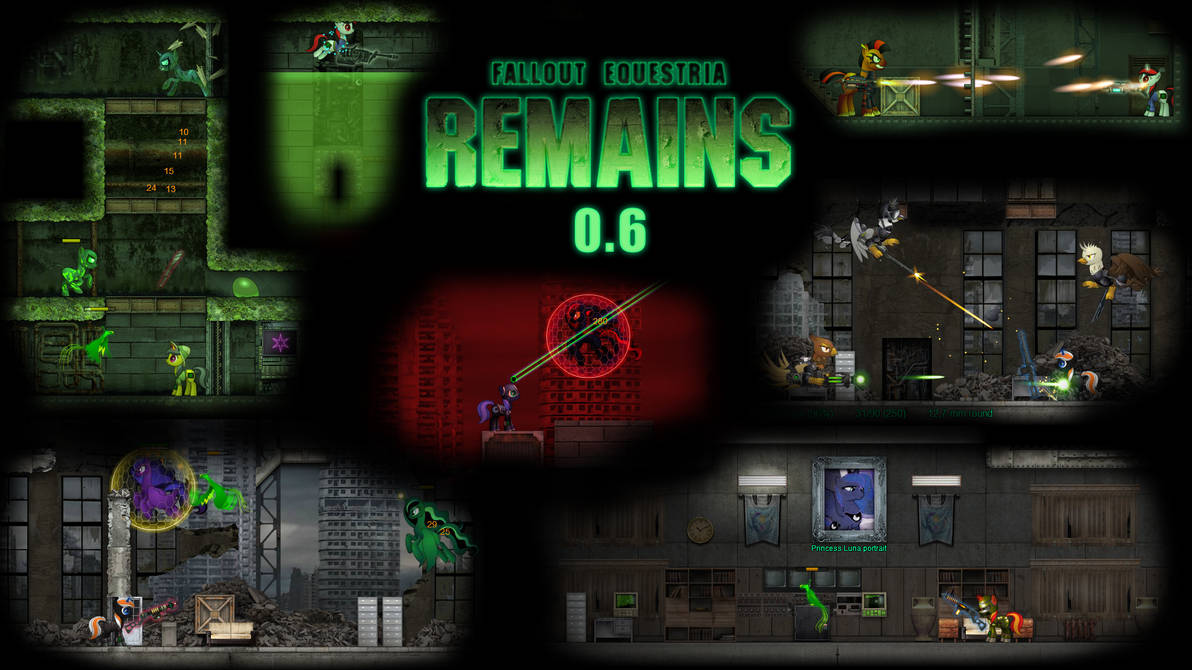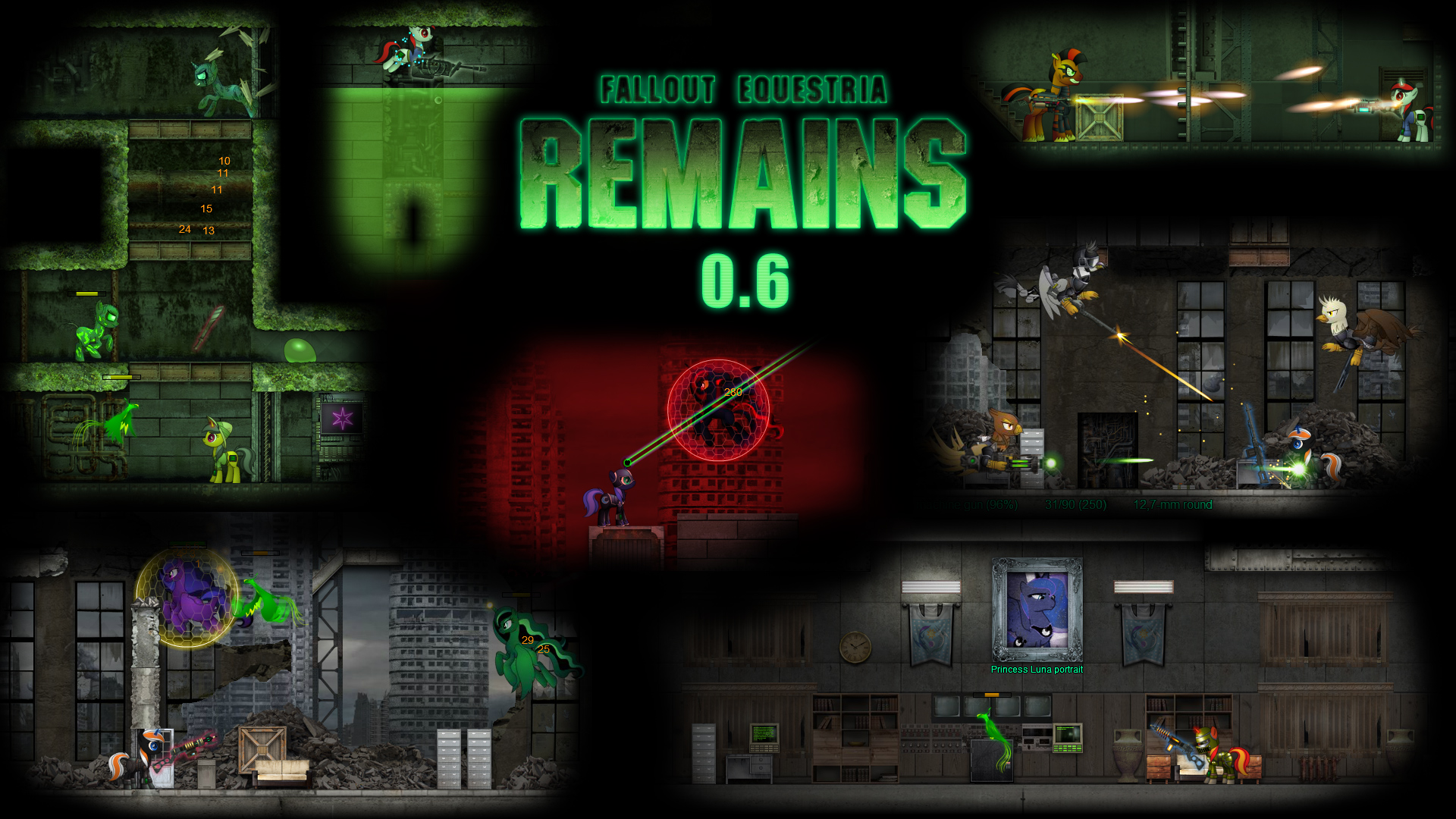 Watch
Current version
0.7.1.6

Для браузерной версии зайдите на страницу, а потом обновите её с помощью кнопки «обновить страницу», клавиш Ctrl+R, Ctrl+F5, или какое там сочетание у вашего браузера. Пока не увидите правильный номер версии.
Для exe-версии: скачайте файл
foe.ucoz.org/pfe.swf
и закиньте его в папку с установленной игрой, заменив тот, что есть
For the browser version, go to the game page, then update it with the "refresh page" button, Ctrl + R, Ctrl + F5, or whatever the combination is in your browser. You must see the correct version number.
For the exe version: download the file
foe.ucoz.org/pfe.swf
and put it into the folder where the game is installed, replacing the old file

exe-version:
drive.google.com/open?id=1Mm9l…
Change log:
En:
foe.ucoz.org/chlog_en.txt
Ru:
foe.ucoz.org/chlog.txt
Wiki:

En:
fallout-equestria-remains.wiki…
Ru:
ru.fallout-equestria-remains.w…
Chinese version:
foe.ucoz.org/pfe_ch.html