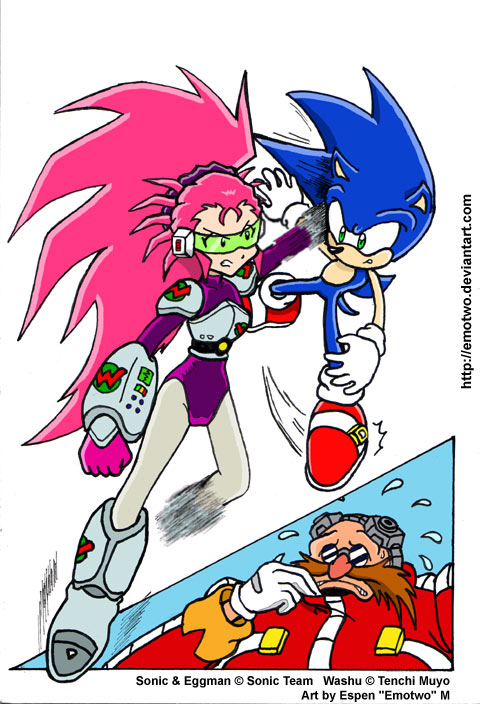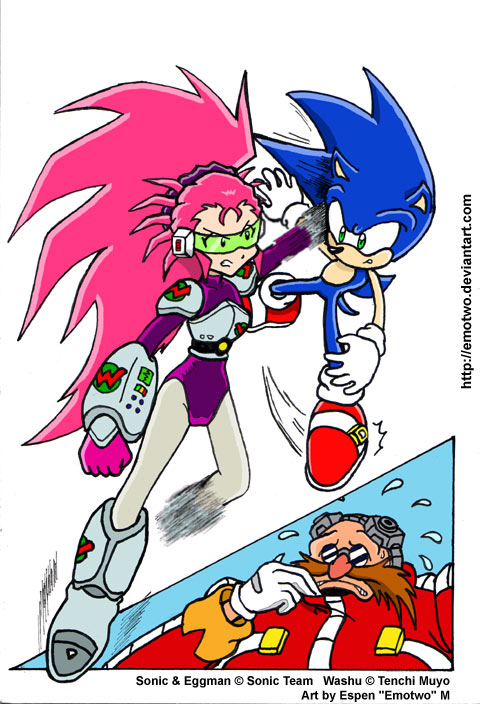 Watch
Honestly! I've had this pic on my computer for months and had forgotten all about it.
This was simply a random doodle I made that turned into something more, meaning I didn't plan how the pic would look in advance so the poses ain't that great. Coloring is weak as well, didn't bother to put much effort into it.
The battle-gear Washu's wearing is old-style deluxe, ain't it.
Consider this the second to last boss in my game-concept(1) featuring her as one of the enemies. After her giant, Eggman-like mecha was trashed, do u really think some one like Washu wouldn't have an ace (or 5) up her sleeve?

An incase ur wondering why Eggman's so afraid, whoever wins, HE loses.
1)...I'm such a sad case of fanboy-ism. tt_tt