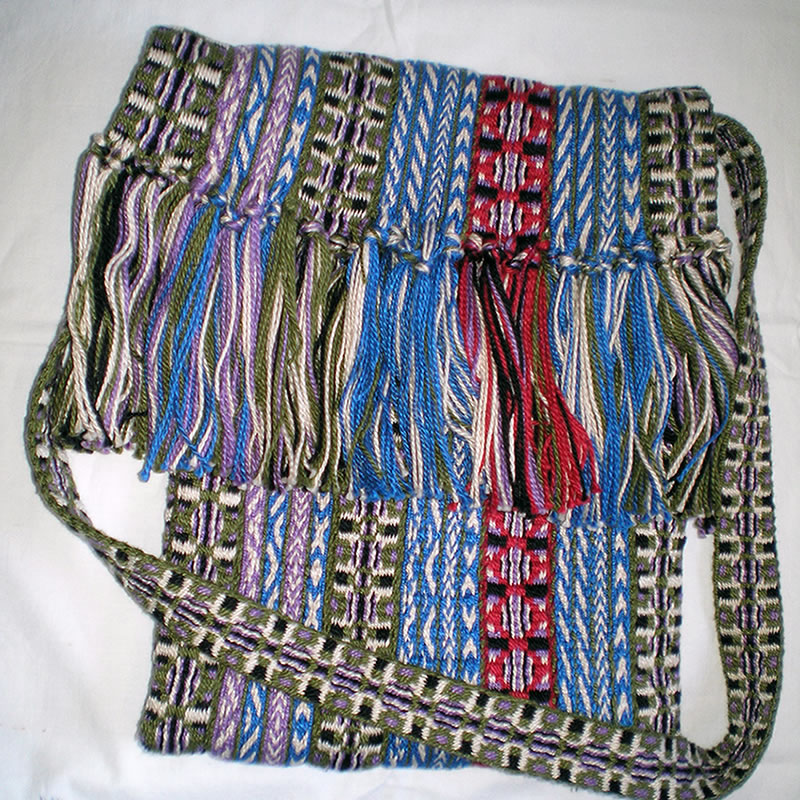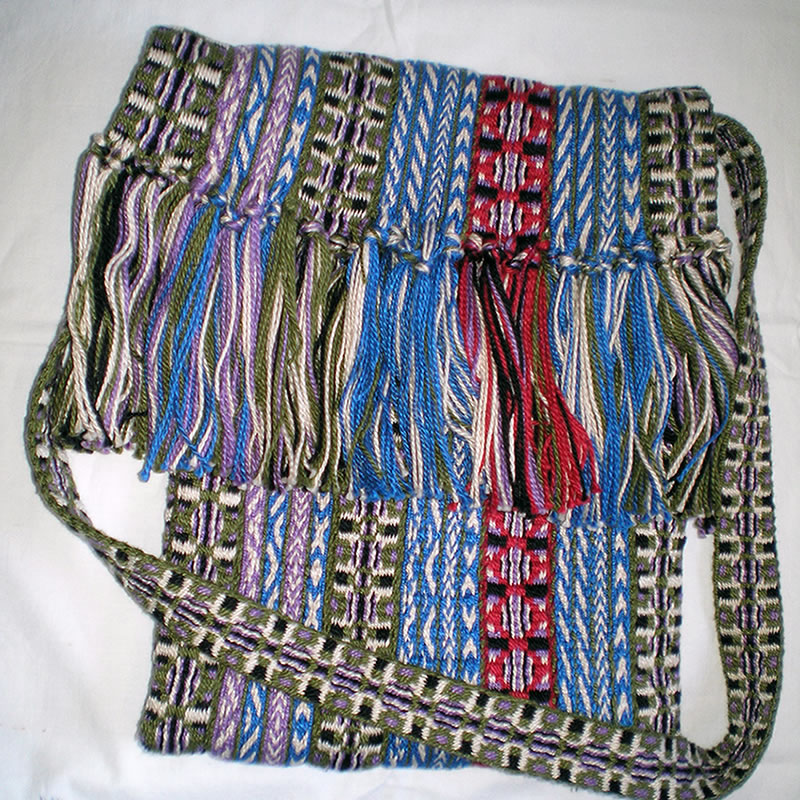 Watch
One of a number of partially finished projects that is finally done.
Made of card woven 3/2 mercerized cotton straps that were then stitched together to make a roughly 9x12 inch tote bag with flap. Lining (not shown) is re-purposed denim. You could say the intended recipient of this is getting the shirt off my back.

How many hours? I lost count, again.
A close-up of the bag so as to better see the weaving details is here:
[link]