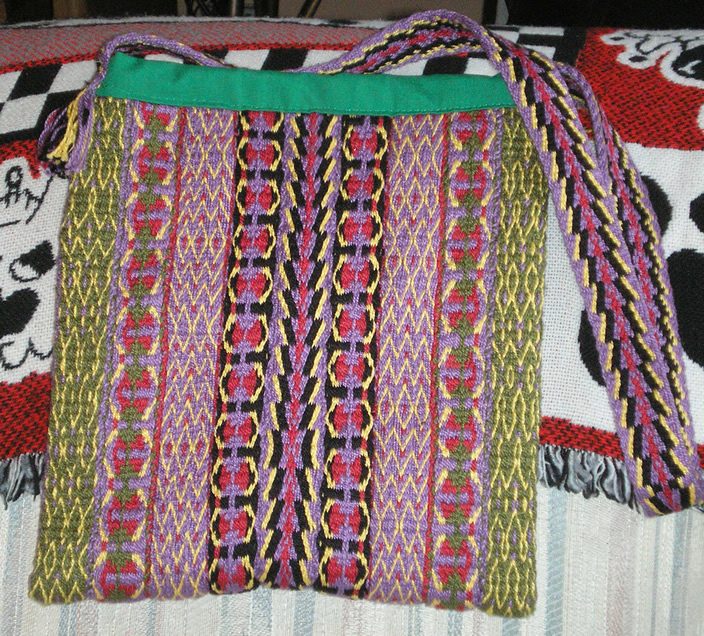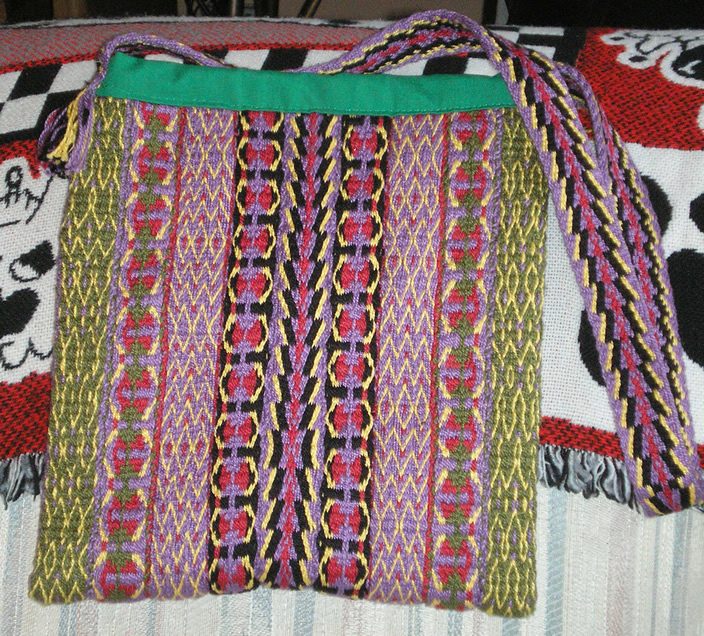 Watch
What can a one do with card-weaving besides make straps? Well, a person can make a bunch of straps...and then stitch them together to make a tote bag!

This is the bag I made recently; patterned exterior made of card-woven 3/2 cotton and green interior lining made of cotton woven on an industrial loom somewhere (latter is leftovers from fabric I had originally bought to make a hakama). Bag dimensions roughly 11"x12" (designed to hold an iPad and some miscellaneous accessories. I forget how much time this required. Suffice to say it took more than a couple of weekends.

I'll post a close-up of the handwoven fabric in the scraps gallery.