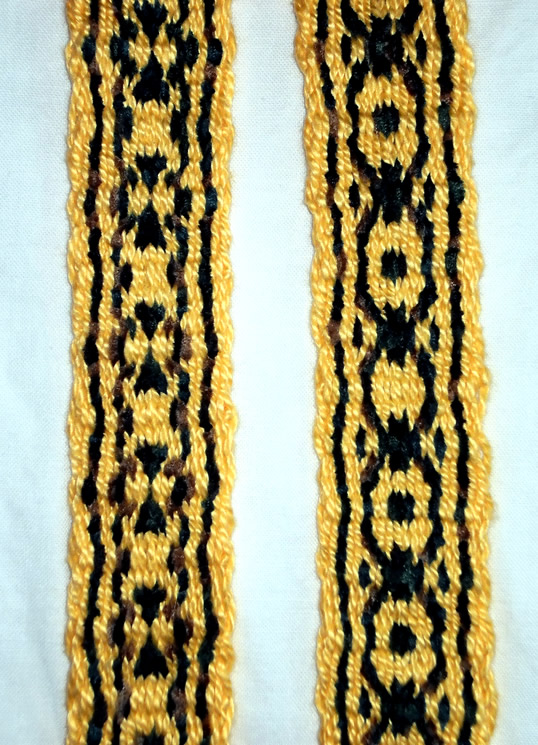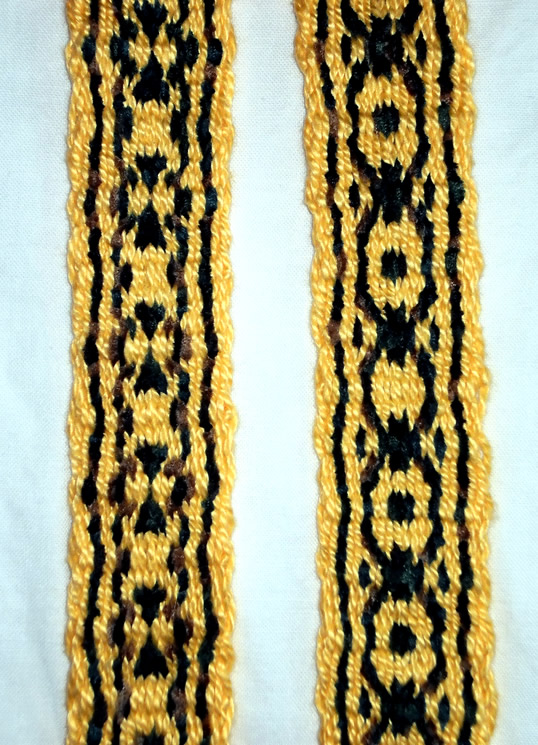 Watch
Yellow, mercerized 3/2 cotton and a rayon, variegated cheneille.

This turned out better than some of my cotton/cheneille experiments. The pattern is eqos's 'securrean'. Both obverse and reverse side shown. Notice how at one point I lost count and so the pattern changed.

Reply

Thanks! I like the texture it adds to an otherwise plain cotton strap. In some of the straps I've made it looks pretty good but on some it's rather unsighly (those are the ones I'll never upload). I discovered the hard way that it doesn't make a very good weft; that texture makes it hard to keep the warps close together.
Securrean is a wonderful pattern. Thanks for sharing it.

Reply

This is one of my favorite patterns! I've never been satisfied when I've used chenille, but this looks good!
Reply