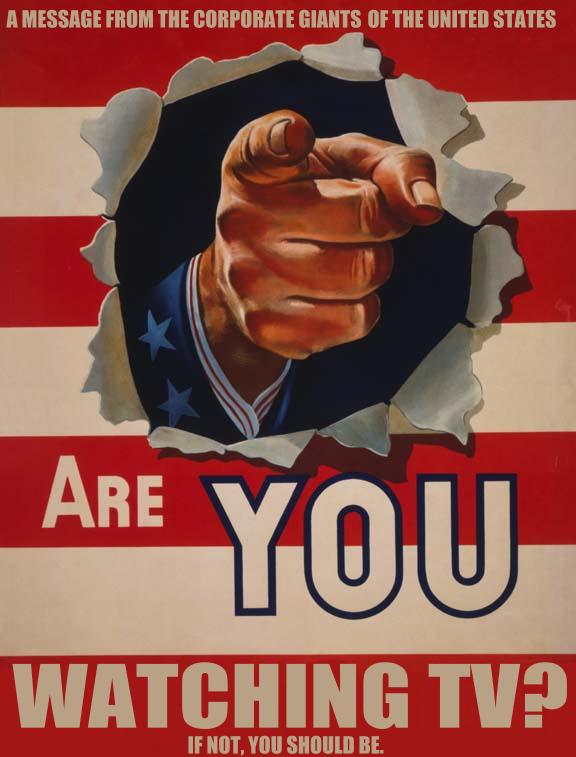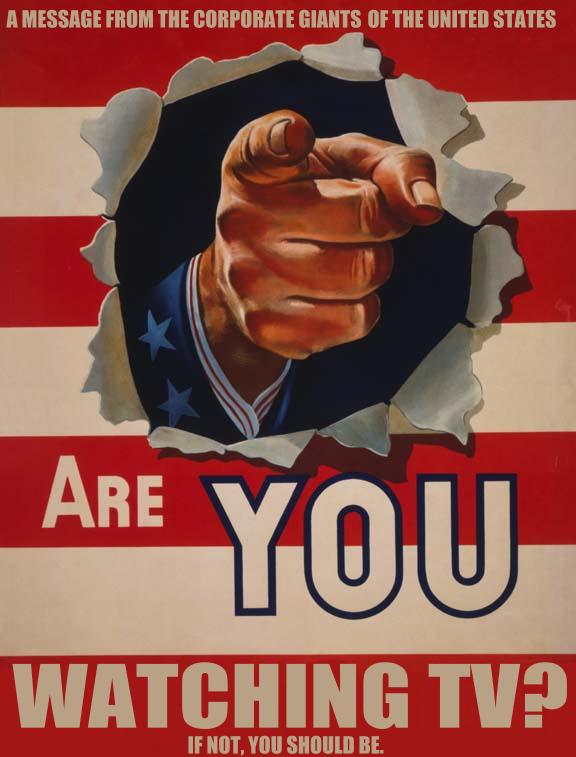 An edit of an old WWII poster to apply to our modern times. A bit cynical, yes, but hey . . . tv sucks.






4.5 Years Later (May 2009)
Some people may find the fact that this is in my gallery extremely ironic, considering that I have a degree in video production -- basically, how to make television shows and movies.

In fact, my education in how the entertainment industry works has reinforced my belief in the core idea presented by this piece. There may be some excellent shows out there, but the main purpose of TV is still to manipulate audiences into believing and doing whatever the content creators want them to.

Things are changing, though. The explosion in online media offers a vast new world of original content -- stuff by people who couldn't have paid for distribution ten years ago. Corporations may still be telling us what to do, but now they have to work a little harder to make themselves heard over all the independent voices. Here's hoping we get better at drowning them out.