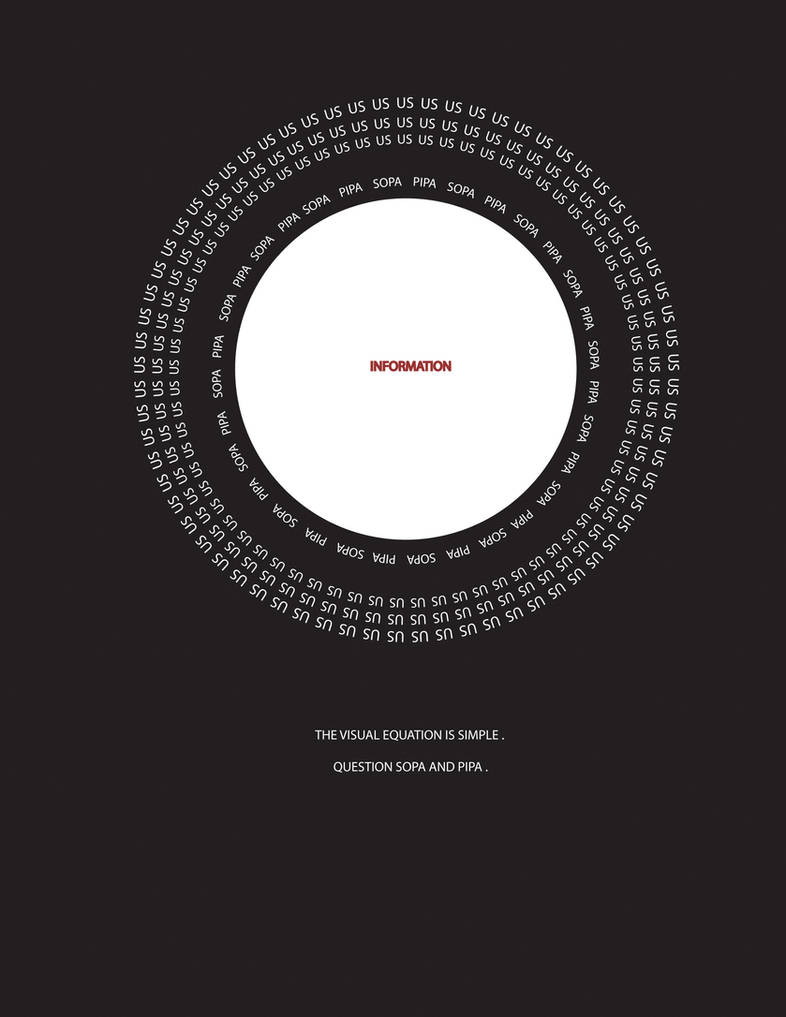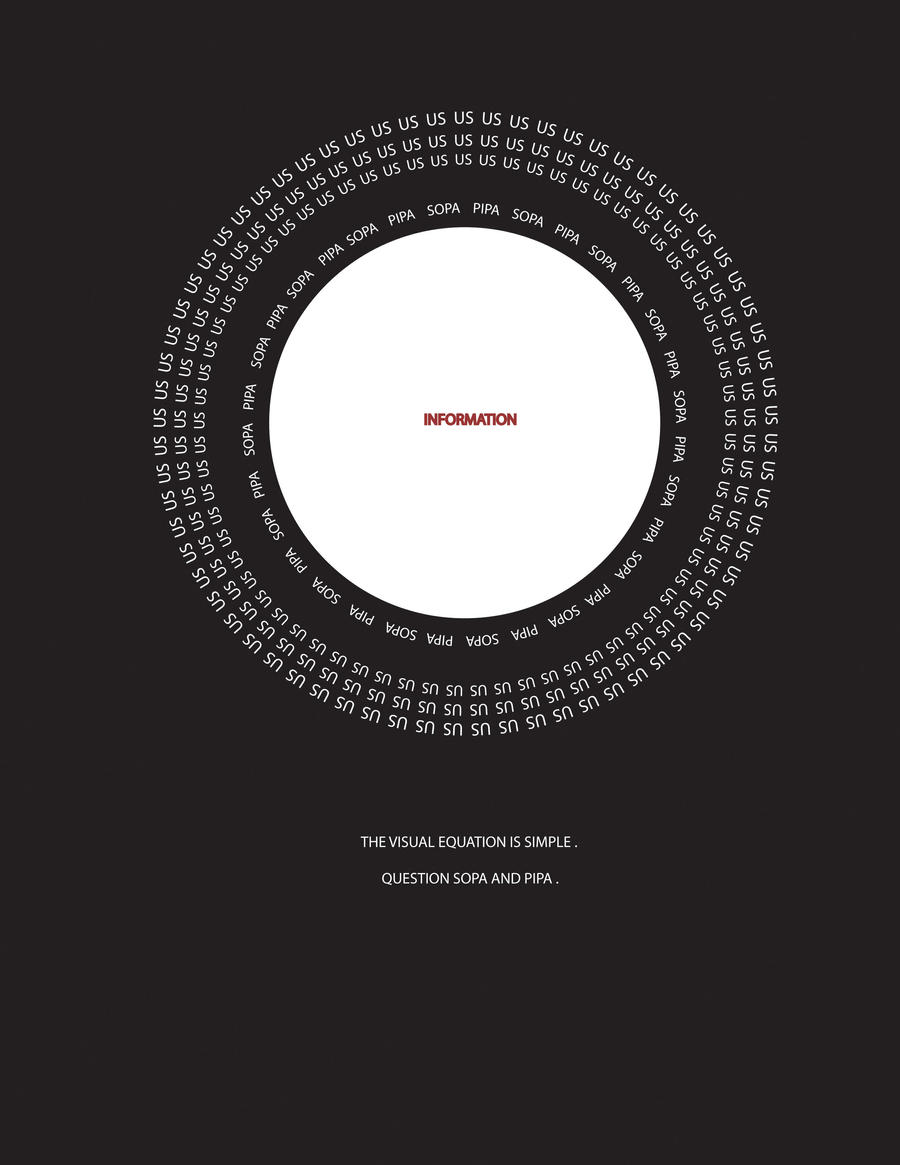 Watch
The Visual Equation is simple.

I like how you did this... most of the anti-sopa deviations just kinda say its bad and we should appose it, whereas yours says not only that its trying to get between us and information, but also that we outnumber those who want sopa and pipa. You did a great job conveying both the problem and the way to stop it in a way that's visually stimulating as well as effective. I like your conceptualization and the simplicity of it.

Would it be alright if I printed out some copies of this and put them on bulletin boards around my school?
Reply

Sorry to get back to you late on your reply. That would be fine. Thanks for your feedback.
I'm glade I was able to convey the simple equation visually. Throw it up!! If you can send me a pic of it on the bulletin boards I'll post it on my blog or other social sites.
All the BEST!!!
Reply