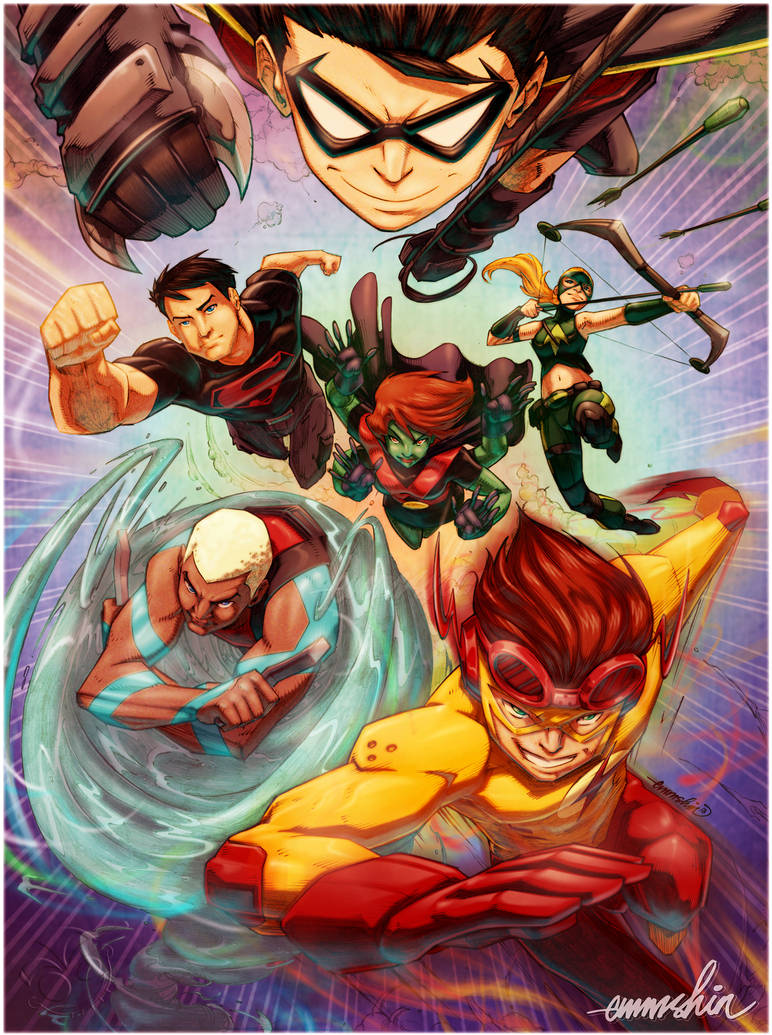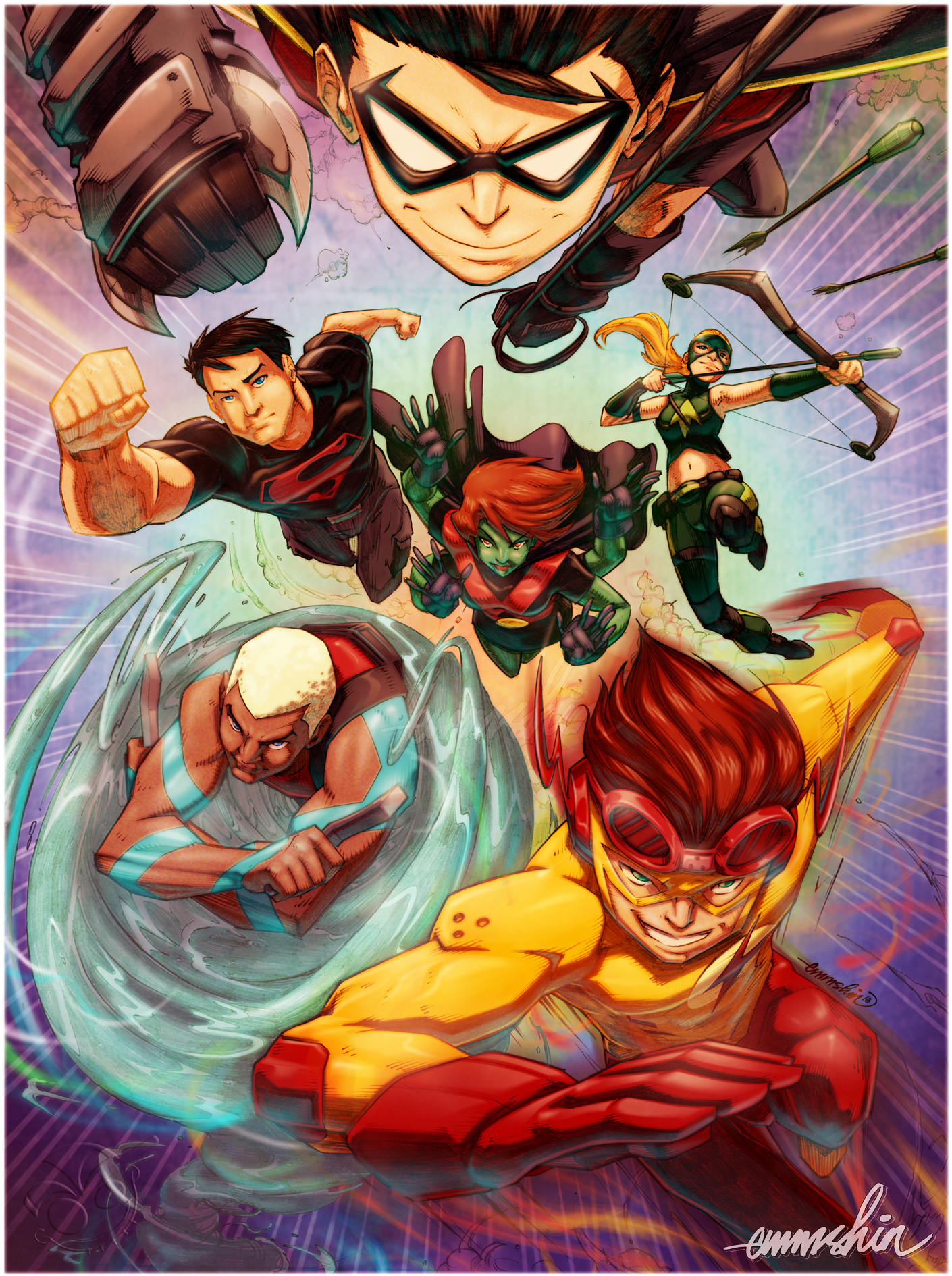 Watch
I love the four arms!

Beyond that, I really love the vision of how you make this work akin to a Teen Titans picture; that is to say you communicate a facet about the characters as they were developed on the show that makes it so permanent and timeless. If I may, I receive the personality of the characters and their distinct motions. I loved how Superboy was far from boy scout in his personality; despite the fact I've only had the luxury of seeing the first episode (I've been wicked busy with college), I can attest to Young Justice as being a newer Teen Titans for some people. It's unfortunate that Teen Titans Go! is all some younger kids know about what I enjoyed in the early 2000s as Justice League's kid brother series; even if they weren't in the same universe, they had a lot of ability to spiritually tie together. This spiritually makes me very interested in watching this series, this year.
The Artist thought this was FAIR
9 out of 9 deviants thought this was fair.
Magnificent! Splendid! Excellent! Superb!! Stellar! Really, the sheer effort sown in this, and the detailed work.
I mean it, the color, the seamless lines.
It's like their real. About to jump right out of the picture.
Their expressions. And the fact they're all leaping out, using their abilities.
Wally/KidFlash is speeding, Kadlur aka Aqualad is using his hard-water powers.
With glowing tattooes

Always a nice touch.

And megan, morphing extra arms, nice touch.
Artemis, arming up her arrows, Superboy charging ahead.
And good ol' Robin with that cheshire grin of his and all his toys at the ready. Birdarang and grappling-line.
This is a real masterpiece. Showing the early group together. And I love it, really. I do

The Artist thought this was FAIR
3 out of 3 deviants thought this was fair.