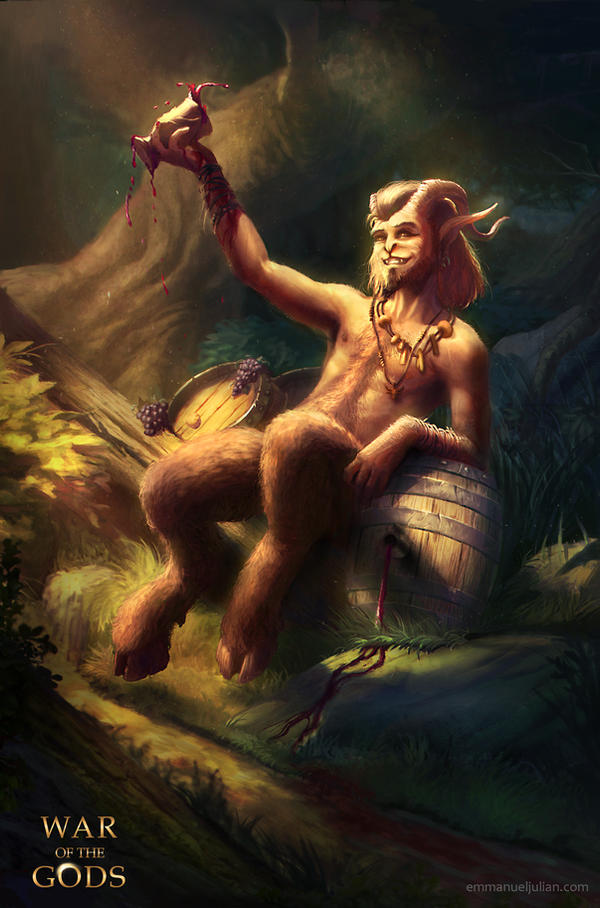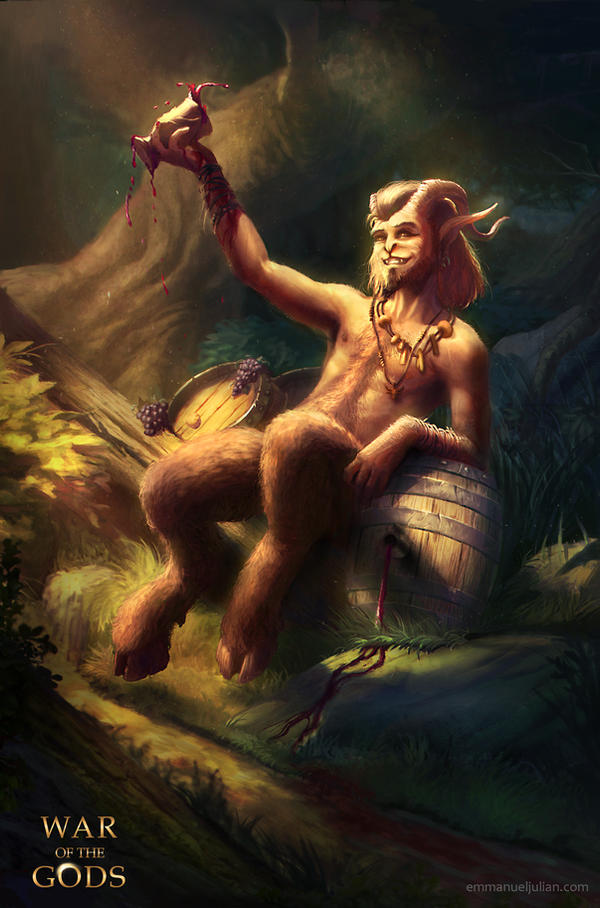 Watch
The satyrs were simple creatures. Through music, drinking, partying and chasing after nymphs, they lived to pursue life's most immediate pleasures. Mischievous in nature, and for the most part, quite simpleminded, they cared much more about their own entertainment than the well being of others, and could often times behave quite insidiously. Often leading travelers astray, and tricking those those who would need help, their pranks could quickly turn from playful to dangerous.

As the years went on, satyrs became less numerous and started to live within the cities among humans. Their love of wine turned into an addiction of stronger substances and narcotics, and transformed the satyrs into decrepit beings...

Wonderful work and capture of the Satyr's tricky ways, I could honestly see how he'd be more trouble then he's worth.
Lovely work and detail of course. ;}
Reply

Thank you so much! I'm happy that the image conveys his character to you. More satyrs to come in the future!
Reply

Сool art, I like sunlight and faun face)
Reply

very nice !!!

Reply