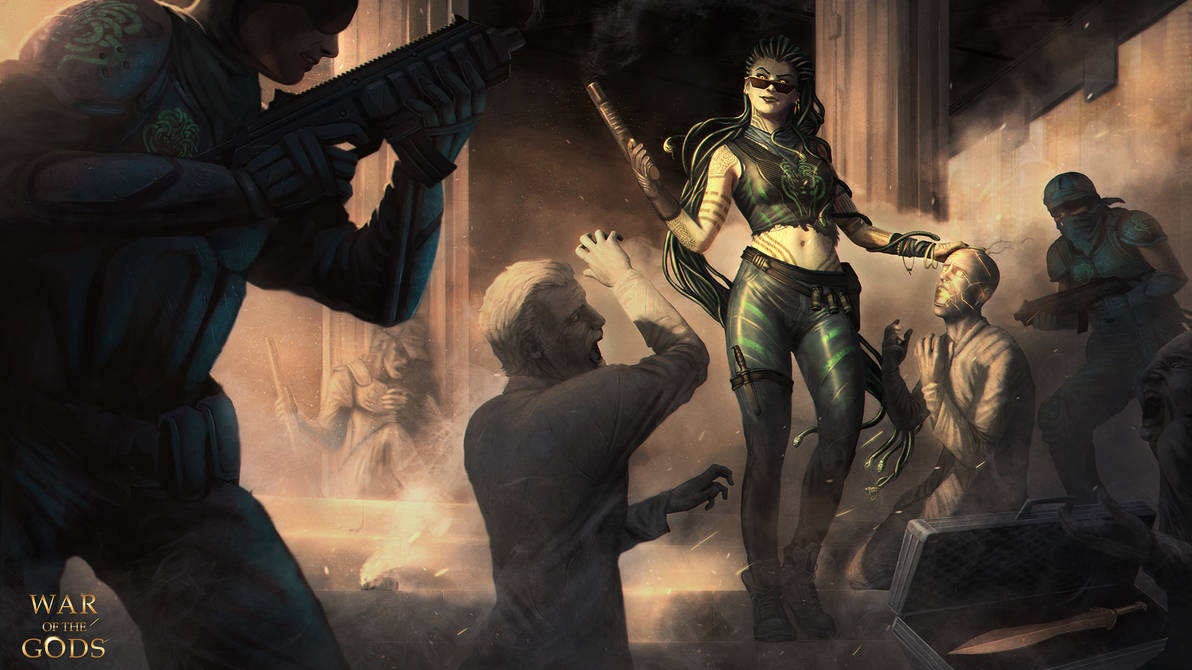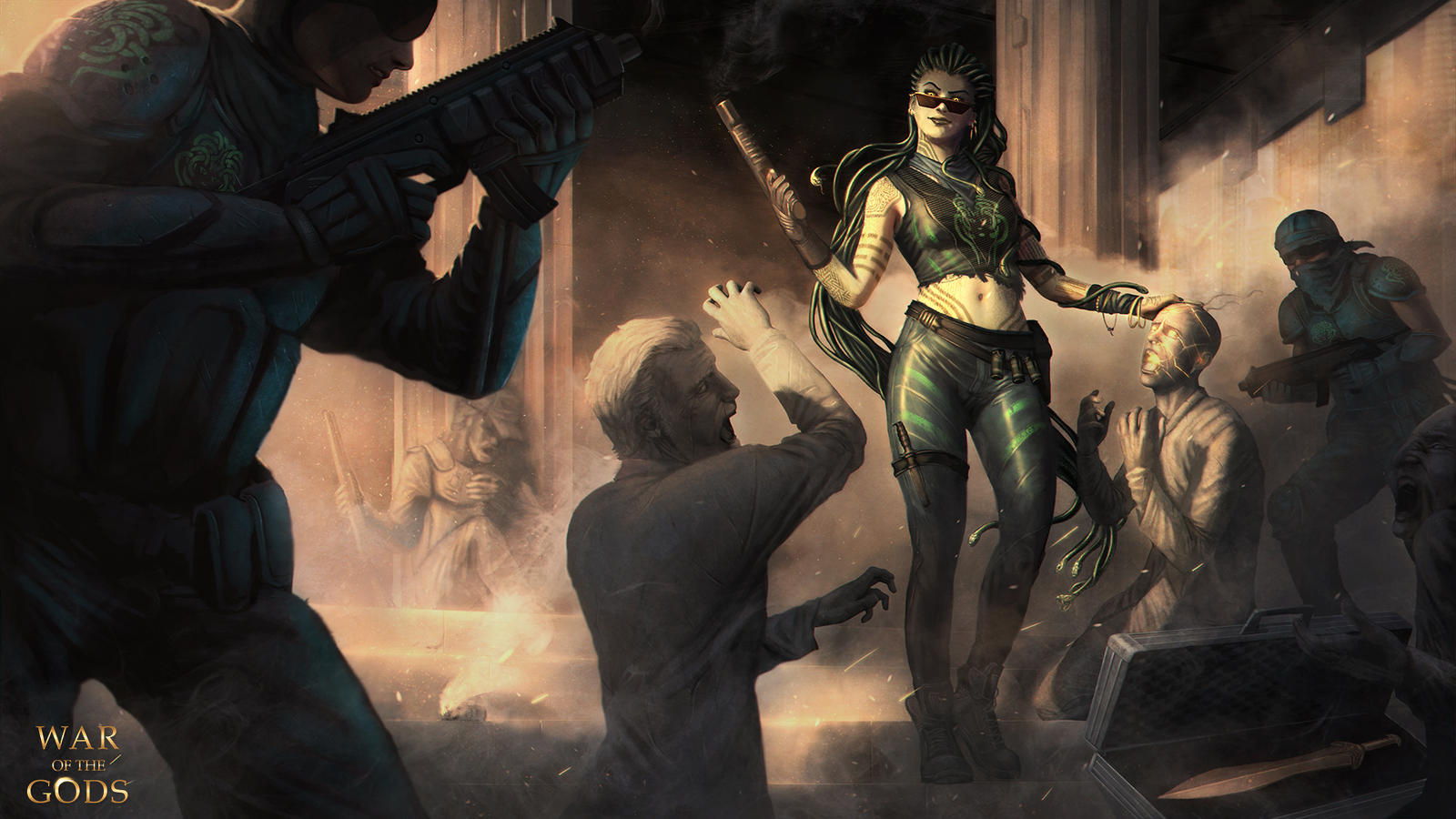 Watch
For a personal project of mine.
Here we have Medusa ; A badass crime lord living in the secret areas of the city. She deals in all sorts of illegal ventures, and among them is valuable artifact retrieval. The objects she steals are either kept for her own collection or sold to the highest bidder. No one has ever actually seen her in the public eye. The only evidence of her ever even existing are the petrified corpses left behind after an unfortunate encounter with the crime overlord.

I have to admit, this is one of the coolest interpretations of Medusa I've seen.
I'm usually not into the whole modern fantasy thing, but your stuff is really doing it for me.
Reply

That's great to hear man. Happy you dig her.
Also, read through your first issue of Eldritch Engines. Great writing, and wonderful character designs!
Reply

The length of her serpents is interesting. Ray Harryhausen's stop motion Medusa in Clash of the Titans I think has strongly influenced a 'short haired' model for the gorgons. Well done thinking to move away from that.
Reply

Thank you! Yeah, I thought her hair could be so much more versatile if it flowed down to her legs.
Reply

Absolutely love the sci-fi take on this gorgon. Her supposed beauty and powers are maintained while modernizing her.
Reply

awesome and well done job, I love this idea of your own project
Reply

So the guys with the shades on are immune to her power so long as they wear the glasses, yes? Cool art.
Reply

Thank you! The guys in the shade work for her. They're her henchmen. But yes their glasses protect them from her and she also wears glasses that she can remove to petrify people

Reply

I like the crest thingy on their armor/clothing, is that your design?
Reply

Thank you! Yes I designed the logo you see on their clothing

Reply

Amazing!!! The composition is stunning as well the rendering

Reply