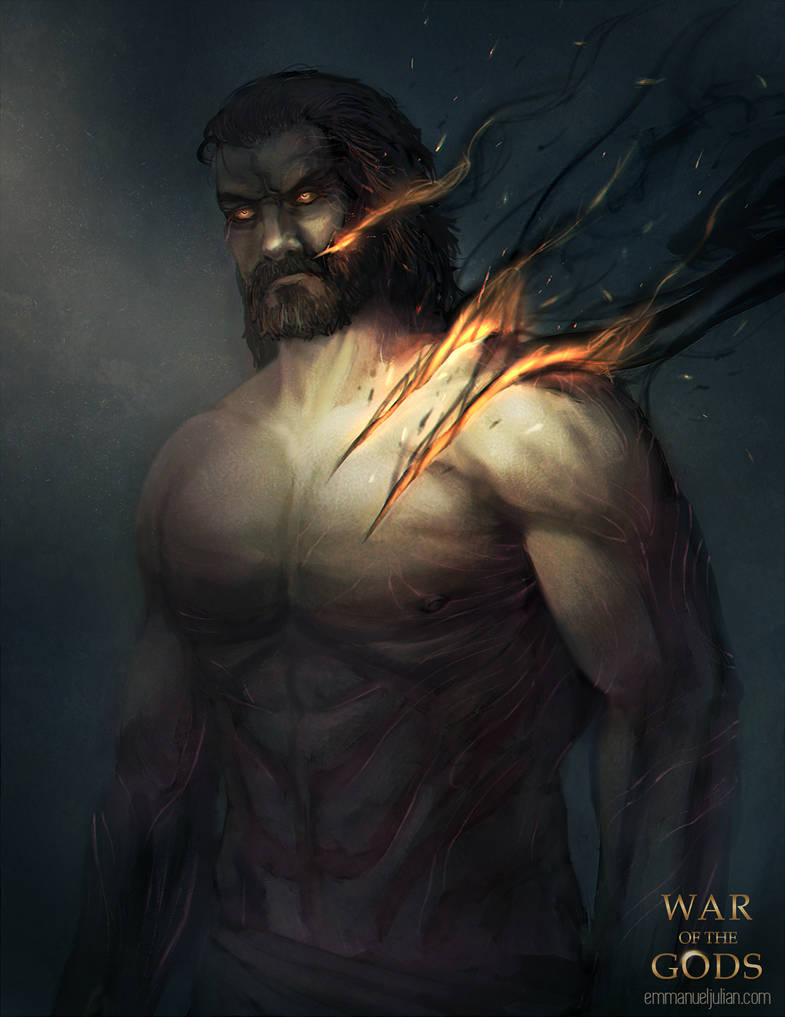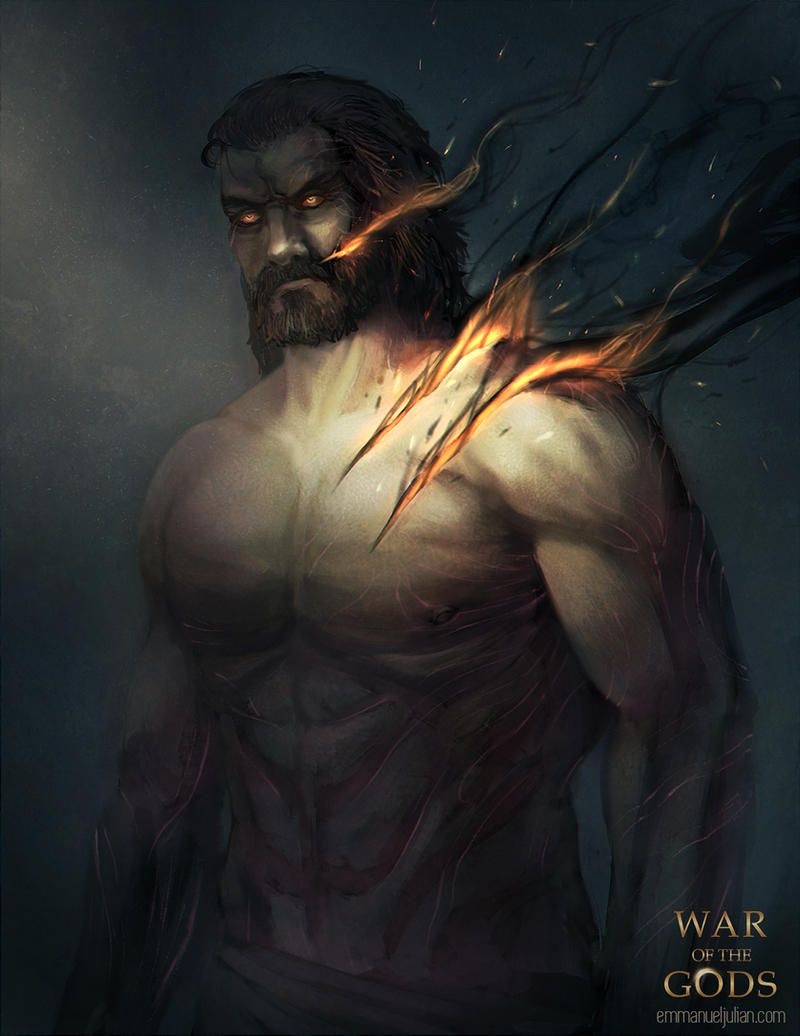 Watch
Ares, son of Zeus and God of Savage Warfare.
Hot tempered and overly eager to claim the Throne for himself, he jumped at the opportunity to attack his uncle, Poseidon, in an attempt to kill him. However, the angry God was not able to take down Poseidon, and instead, was left scarred by the Sea God's trident. He now wallows in defeat hidden from the other Gods and he awaits a new chance to strike once more.

Reply

Nicely done Ares cardart and I'm glad you included his history too.
Reply

Thank you! It's not quite for a card though, but for a personal project of mine involving a re-imagining of a lot of figures from Greek mythology. So the back story you read in the description is also made up for the most part

Reply

Okay! Allow me to rephrase. Really good interpretation of Ares from Greek mythology that you have made your own! Which also includes a great explanation of why Ares has three glowing wounds on his person. Which isn't based on traditional Greek mythology because you are changing all of this up for your new project that I'm looking forward to seeing. right?


Reply

haha you got it

happy you are looking forward to seeing more! There shall be more illustrations coming up soon!
Cheers!
Reply