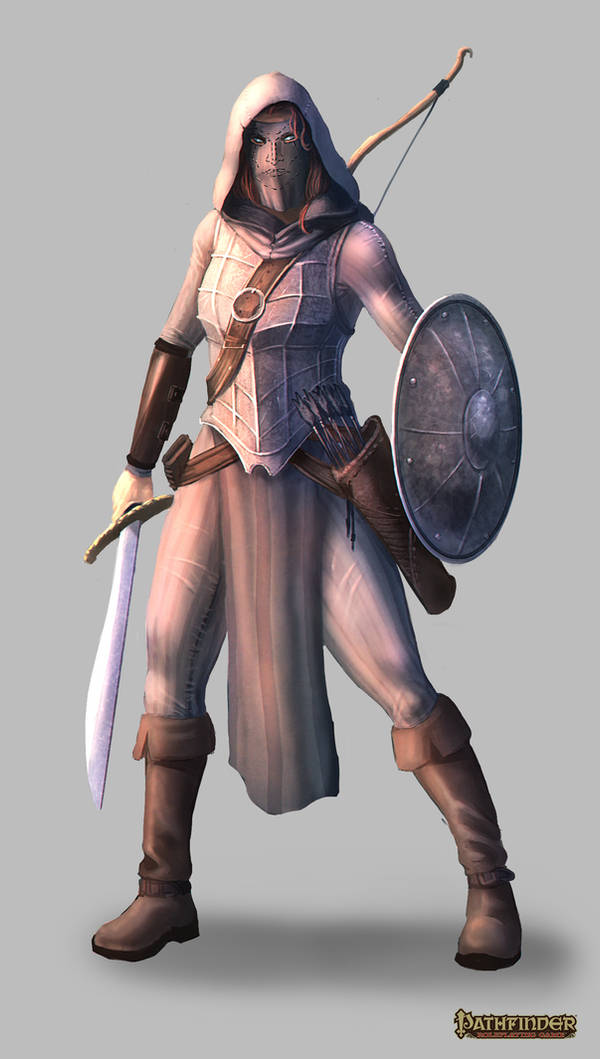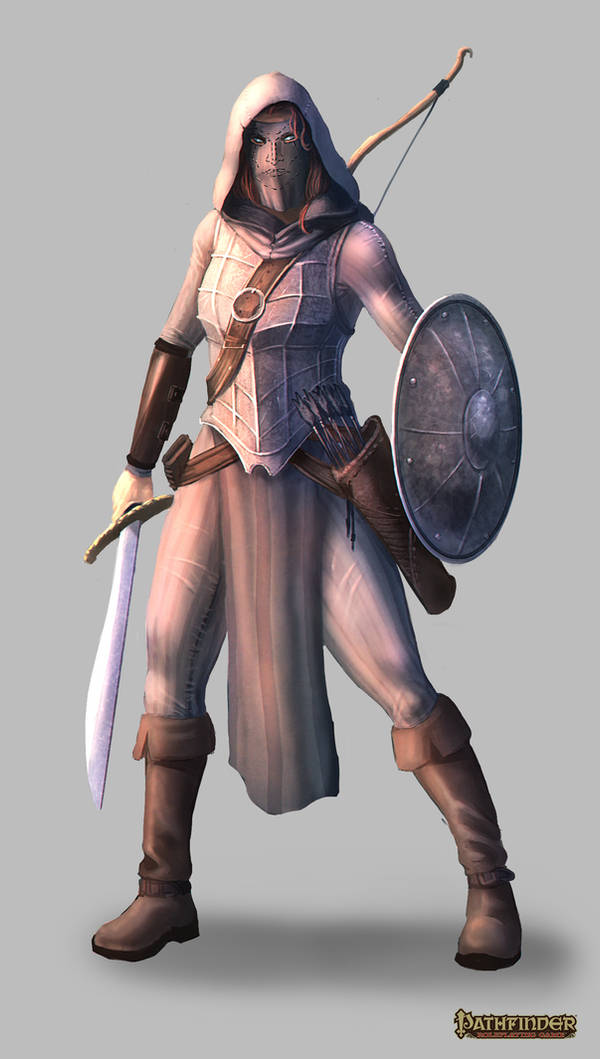 Watch
Another character for Pathfinder I had the opportunity to work on


Reply

Looks nice but not correct. She holds the scimitar in her right hand. And the sheath is on the same side. Impossible to draw! If she is right handed she hold's the bow in her left hand. So the quiver could bi on her right side. Just my 2 Cent.
Reply

Ha.

Very true! Quite the oversight on my part.
Cheers
Reply

Not necessarily. I've actually spent some time wearing a sword (long story that), and I often wore it the same side as the hand I drew it with, because I didn't want to have to move my shield out of the way to draw it. It's an odd looking maneuver, but you can perform it in very tight spaces. There are two ways I've done it, only one of which would work for that sword. Basically you invert your hand, grip the hilt (so that your thumb is on the side with the guard), draw up and forwards to the full extension of your arm, point the tip of the blade straight forward then rotate your arm so your arm is no longer inverted, then bring your arm, hand, and sword to where they're needed in your stance. It almost looks like a weird sort of flourish. You can draw a sword with just a bit more length than your arm like this.

This method was primarily used by Roman Legionaries because they had no room to draw a sword across their body in an extremely tight formation.
It is specifically intended for shield fighting as you cannot draw the sword into a guard effectively, but you can draw it without disrupting your shield arm.
Reply

"Glower" meaning "Scowl or Frown" or "one who glows"?

(I wonder if there are any un-ambiguous human languages?)
Reply

I have to admit I'm not quite sure where the meaning behind this character's name is from. That wasn't given to me in the brief description

Reply