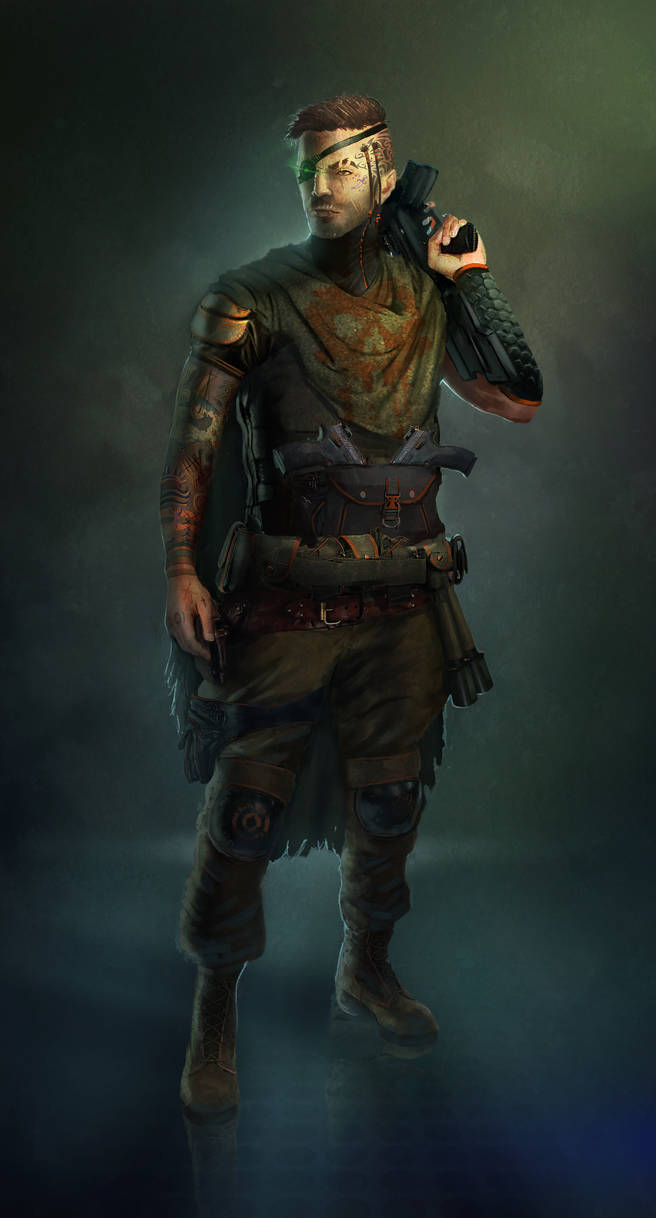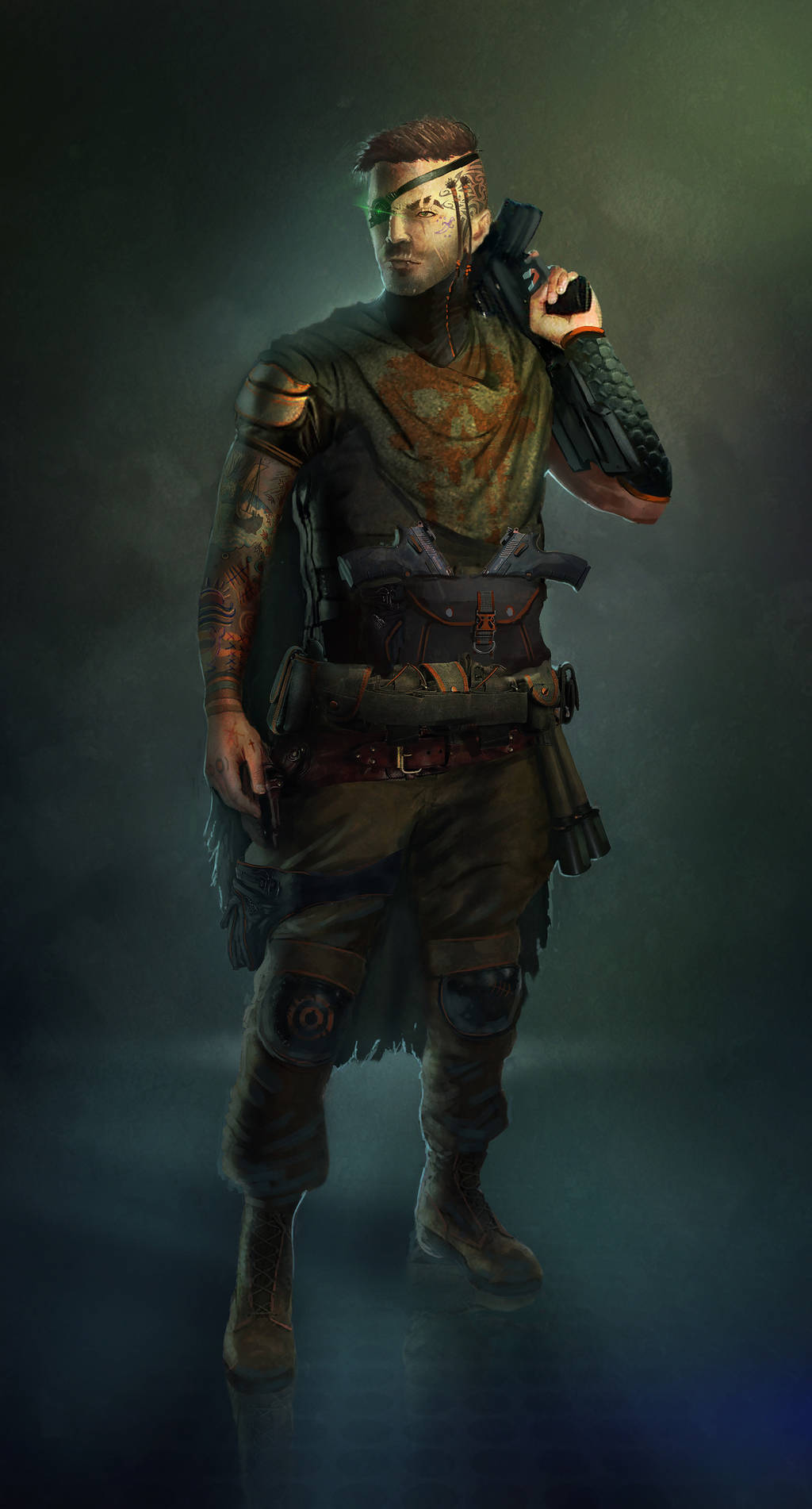 Watch
Another piece in the Post-Apocalyptic Sci-Fi Pirates line of work!

This guy would be the medium level soldier you'd have to fight in the story.


... excellent!
Reply

Vivid color and texturing!~ I really love the utility belt and sleeve tatoo details. How long did this take?
Reply

Thank you very much for the compliments on my work! Took about 8 to 10 hours I'd say, but I don't know for sure. I should start clocking myself.
Reply