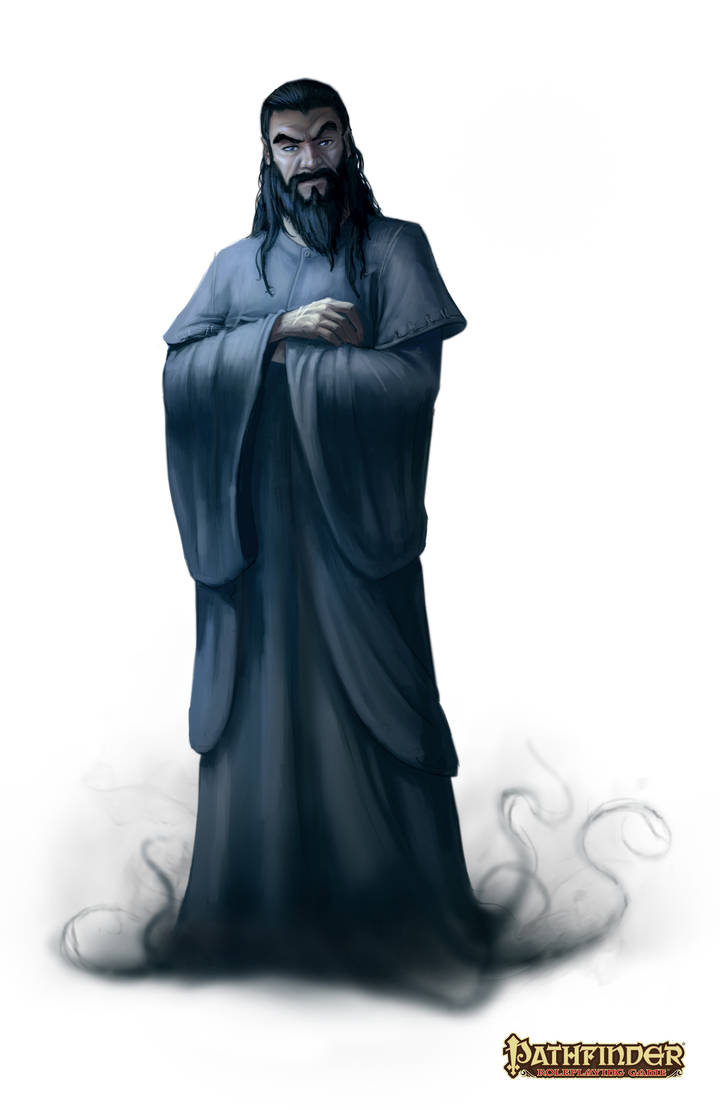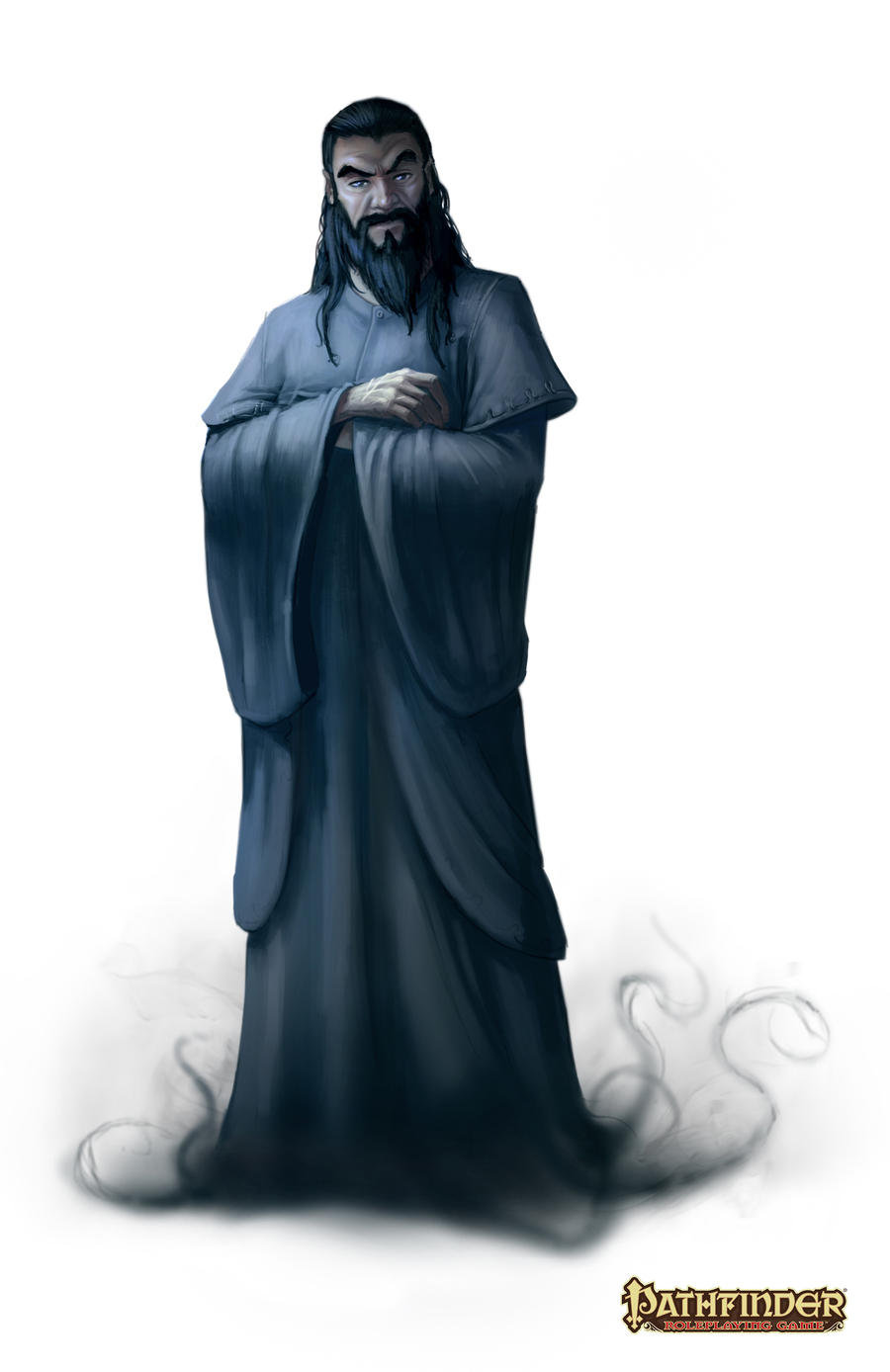 Another character I had the opportunity of working for Pathfinder.

Copyright Paizo Publishing

Normal Animate Dreams are creepy soul-sucking jerks that like to impersonate the Jersey Devil (who totally exists in the Pathfinder world, no joke, along with Mothman, Bigfoot, the Bunyip, and even the Blob):
66.media.tumblr.com/f50a59c90a…
Is this Animate Dream evil, too?
Reply

I wish I knew more about this guy as I was working on him. Unfortunately, the brief they gave me was very limited on info.
Reply

Huh...well, if he's an Animate Dream, I'd imagine he'd be similar, unless he was a good guy, or at least neutral, which a merchant might be. But actual Animate Dreams usually feed on fear and life force. They look like a purple-blue fog most of the time but can shapeshift into people's worst nightmares, though their only real attack is passing (their shapeshifted appendages) through someone to leach away their life force, and also inspiring fear.
I got their stats here:
i.imgur.com/BhkZ1Fi.png
Reply