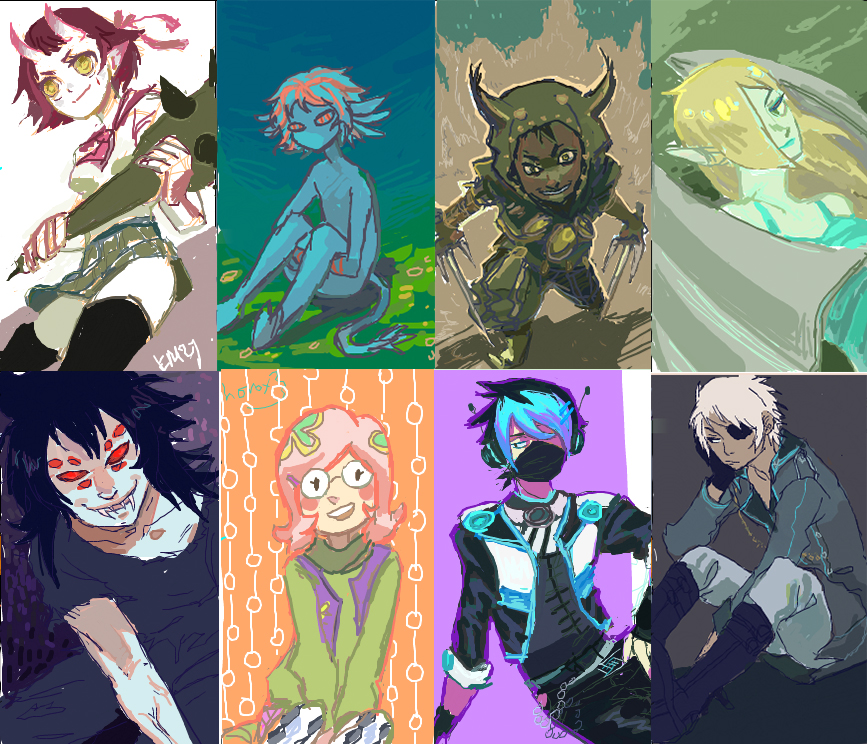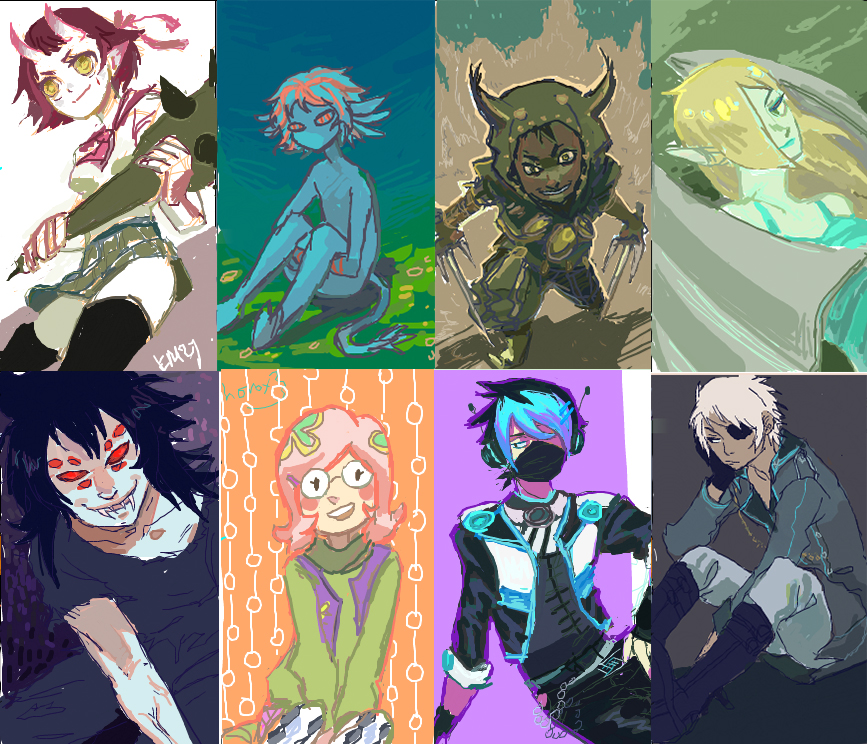 Watch
Drew a bunch of OC's on that one "Draw your OC" iscribble board, but then they banned me LOL

¯\_(ツ)_/¯

If your OC is on here, let me know! I'll add it onto here.

aww, I miss seeing your beautiful drawings on iscribble ;A;
I hope we can RP soon on pchat then xD
Reply

Why'd the ban you 0-o? I didn't even know you could do anything wrong on iScribble XD. And awesome OCs, I love these doodles.
Reply

Because the mods are dildo's

Nah, I'm just kidding. I made another account and I got in an argument with a mod over the circle tool (He said it sucked and was overused, I said it could be used well), so when he found out I had another account they instabanned me (but not before I told him to suck my dick, so)

I'm very mature, if you can't tell. Herp Derp. And thanks! These OC's aren't mine, I just drew them.
Reply

that just made my day x'D
omfg so much respect to you
Reply

Haha, I was just being kinda stupid. No one told me that dude was a mod- otherwise I would totally not have been arguing with him.

Granted, that's probably how it works, but still. At any rate, fuck da po~lice etc etc
Reply

x'D
yeah
Once i was in a room with SocietyFuckedMe as my screen name...there was a mod in there and I guess they threatened to ban me c: I ran like hell when I heard
Reply

Hahaha those mods are ridiculous. And their rules are ridiculous. No public RPing or yaoi boards and all that crazy stuff.

Glad to hear you weren't banned though! I could probably figure out a way to get unbanned, but really, I don't want to go back. Those boards are way too damn small to even draw on anyways lol.
Reply

Haha, nice. Gotta cherish in those few minutes on a site before you're banned where you can do anythiiiiiiiing
Reply