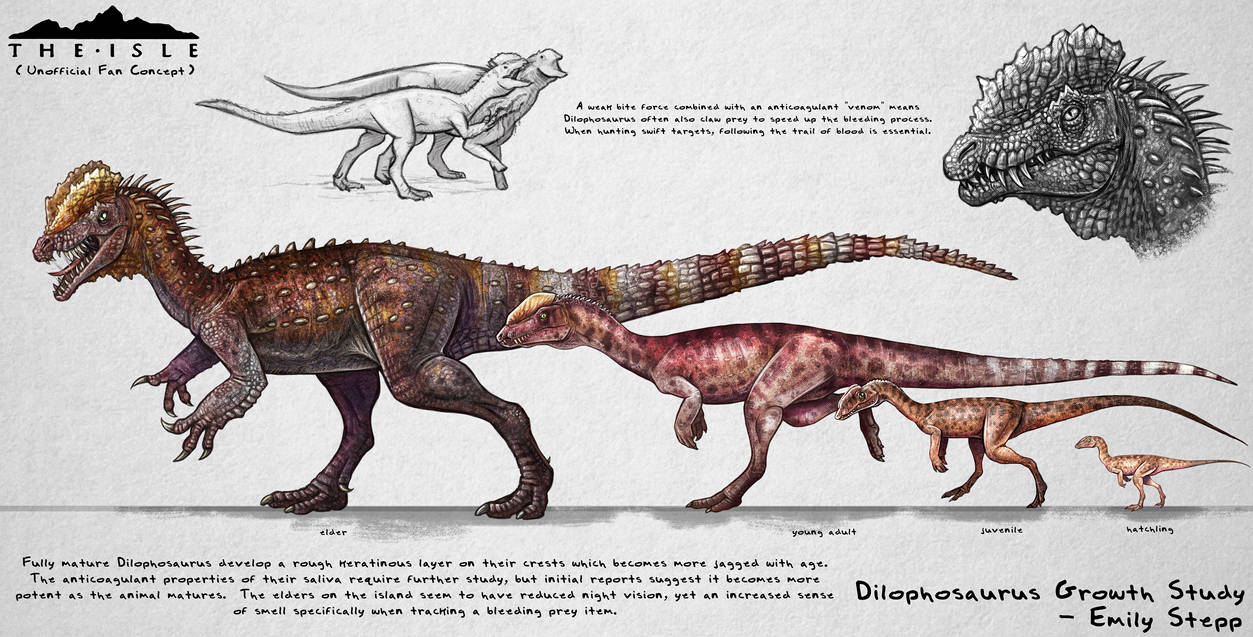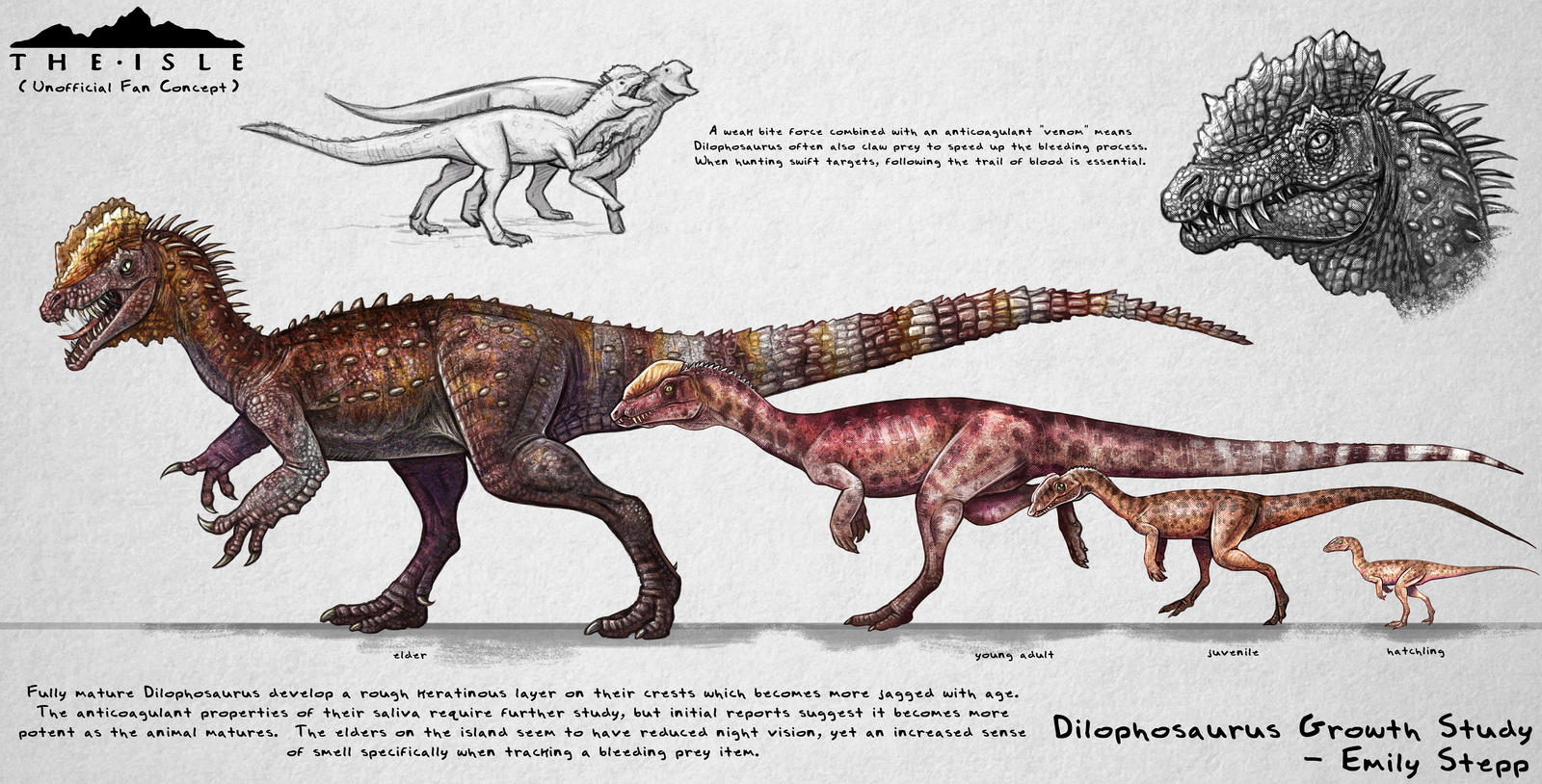 Watch
Didn't take as long this time to finish another personal fan concept for The Isle again. This time it's the elder concept for my current favorite survival dinosaur.
The Isle is available to purchase on Steam -
store.steampowered.com/app/376…
(Not meant to be scientifically accurate / exists within the game's sci fi universe)

Dilophosaurus had four fingers on it's hands not three
Reply

Reply

idk what to tell ya, if you can't tell there's a nubby 4th finger then that's on you. Go look at how it is on The Isle's model.
Reply

I've always loved the growth concepts
Reply

Reply

Reply