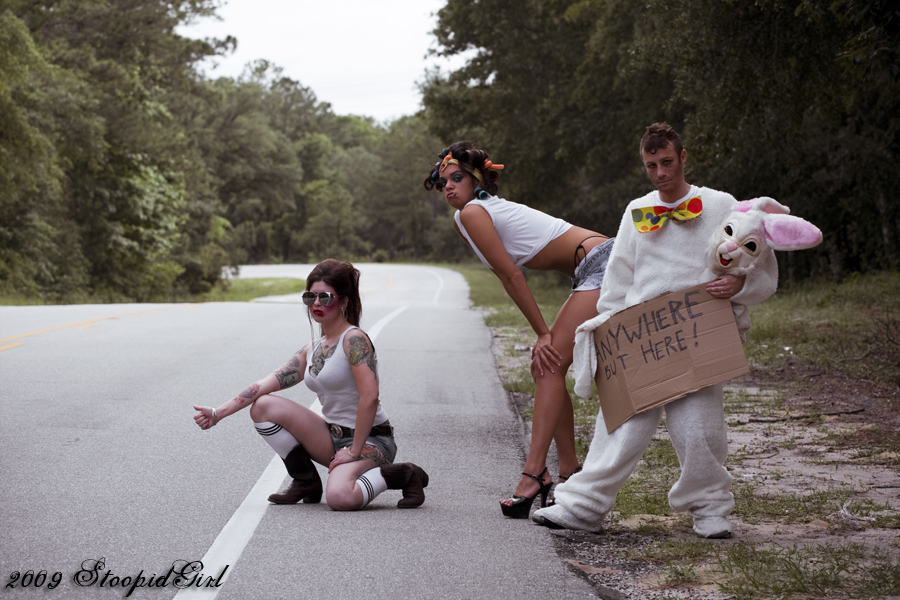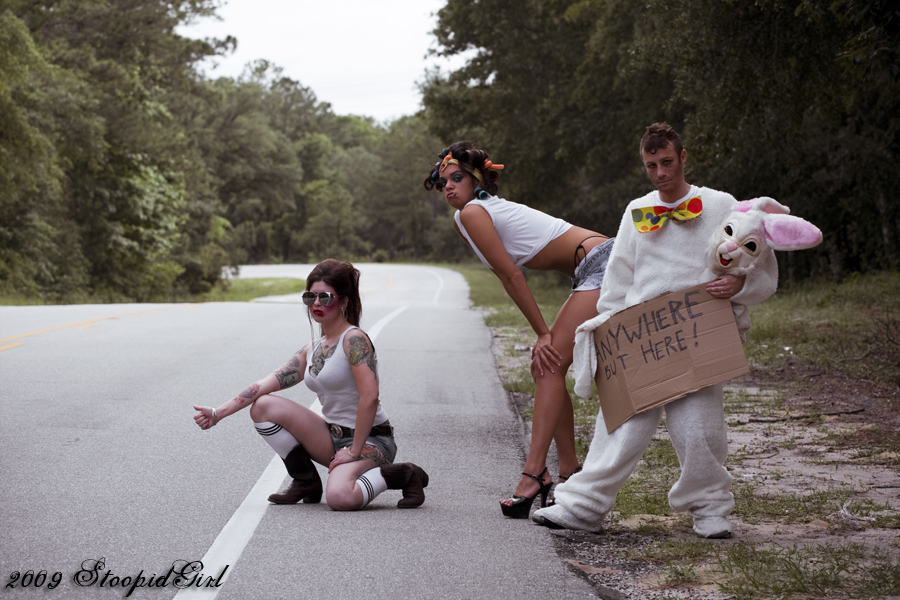 Watch
Just another day trying to get the fuck outa dodge
Models; Kitty, Raven, Wes
Make-up; Wes & Rosie (Rockin' Roller Salon
[link]
)
Photo; Me

Reply

Great capture! Nice Idea!
N.
Reply

That is a Really great photo...
Seeming that im not a good looking woman, I think I might try that... just need to get a bunny suit!

p.s. the sign "anywhere but here" really MAKES / COMPLETES the photo!
I love it!!!
Reply

lol. thanks. It was a fun day...that bunny is actually the mascot from my job. I thought he was so creepy I stole it for the shoot. I don't think my boss knows yet
Reply

it's bee a while

Hope all is well. Now you know you shouldn't be doing that lol

Reply

I've always wanted to do a cross country hitch hiking trip...but seeing that I'm a girl and not a scary looking one, it probably would not be a good idea.

Reply