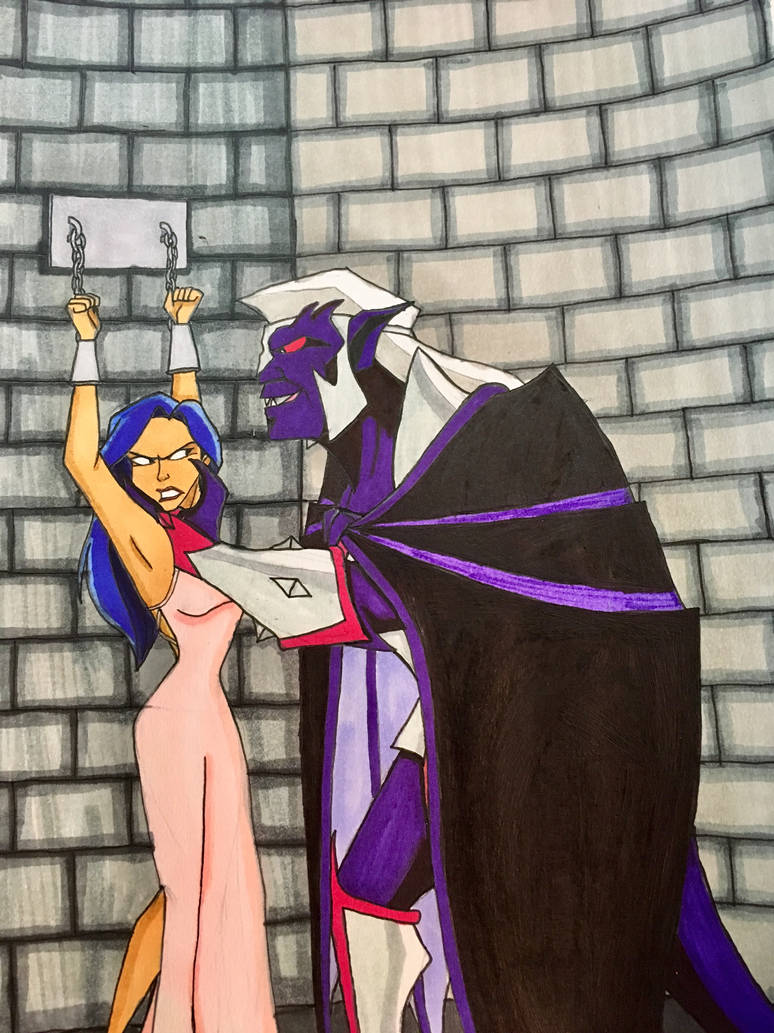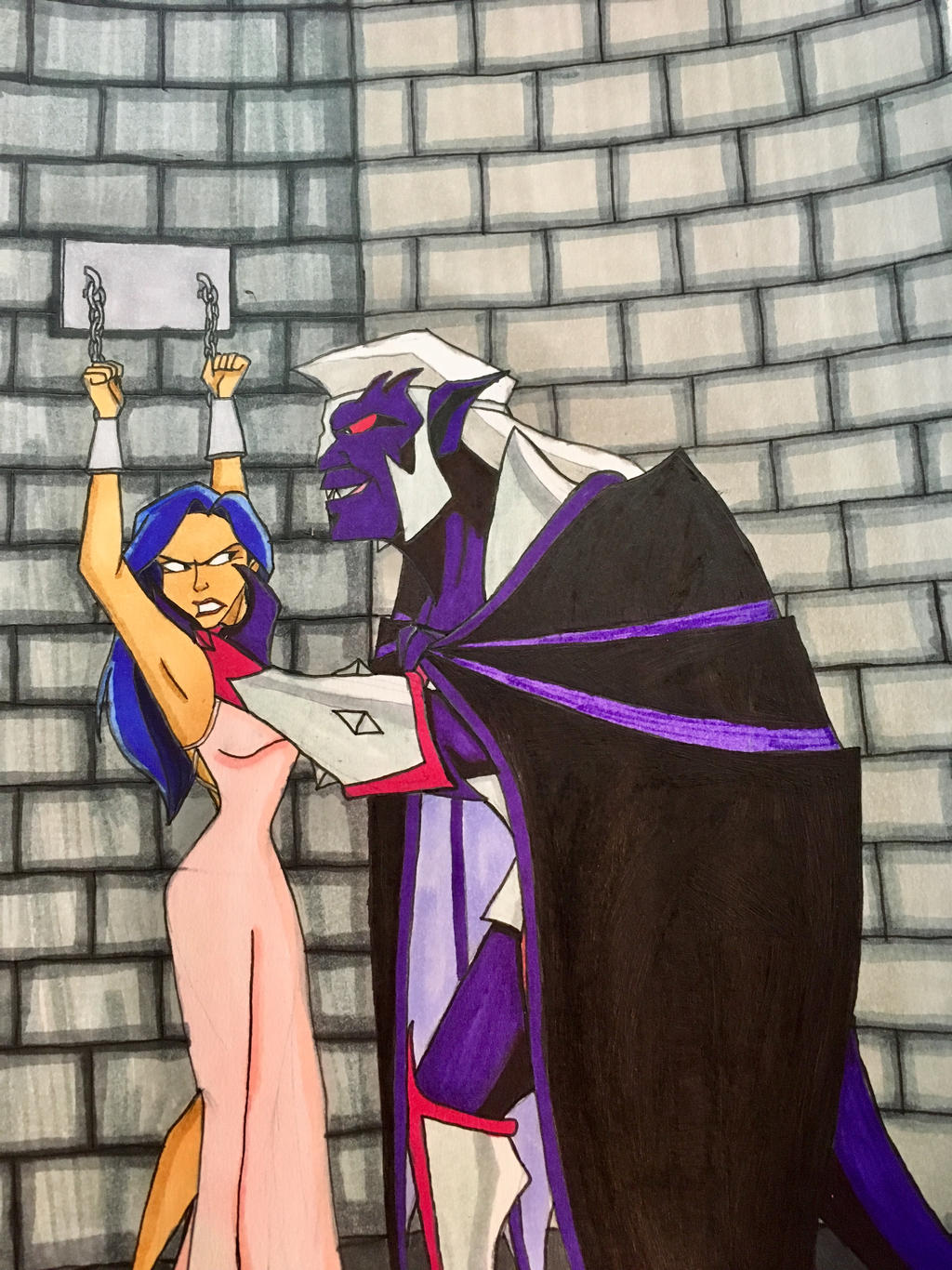 Watch
Well, at her Request, here is a Birthday present for one of my best friends and best supporters here!
Happy Birthday!!!

Here we see Thailog has Captured Elisa for himself!
Thailog: And now Elisa, You will be Mine!!!
Elisa: *glaring and struggling against the tight shackles* Not In a Million Years Thailog!
Thailog:*chuckling in amusement* Oh Yes my Dear! For now *grasping Elisa's jaw* And Forever! *leans in to kiss Elisa*
Elisa tries to turn away and struggles even more! But the shackles are too tight and their chains are not long enough! Apparently Thailog learned from the "Double Jeopardy" episode! And the pink evening dress she had to wear restricted her her movements too!
I drew this by hand and colored with Markers! And I designed the dress based on the popular style of evening dresses from the 90's!
DISCLAIMER: this is for my friend

and Elisa Maza and Thailog belong to Disney and Greg Weisman!

Uh-Oh! That's one part I don't like, a forced kiss on Elisa from Thailog.
Anyway, this is impressive. Most impressive.

Reply

aaaaand Goliath burst to the brick walls like Kool-Aid man but instead oh Yeah he said "Get ya Paws of my Elisa!" LOL XD
Reply

omg i love it & thank you my friend


Reply

This looks awesome and menacing at the same time.


I'm also going to post my Gargoyles fanfiction on my page once I finish Chapter: 1 of my story.
Reply

You're Welcome!

And Happy Birthday!

Reply

Reply

Uh-oh! Things don't look good for Elisa!

But still, great picture! ^^
Reply