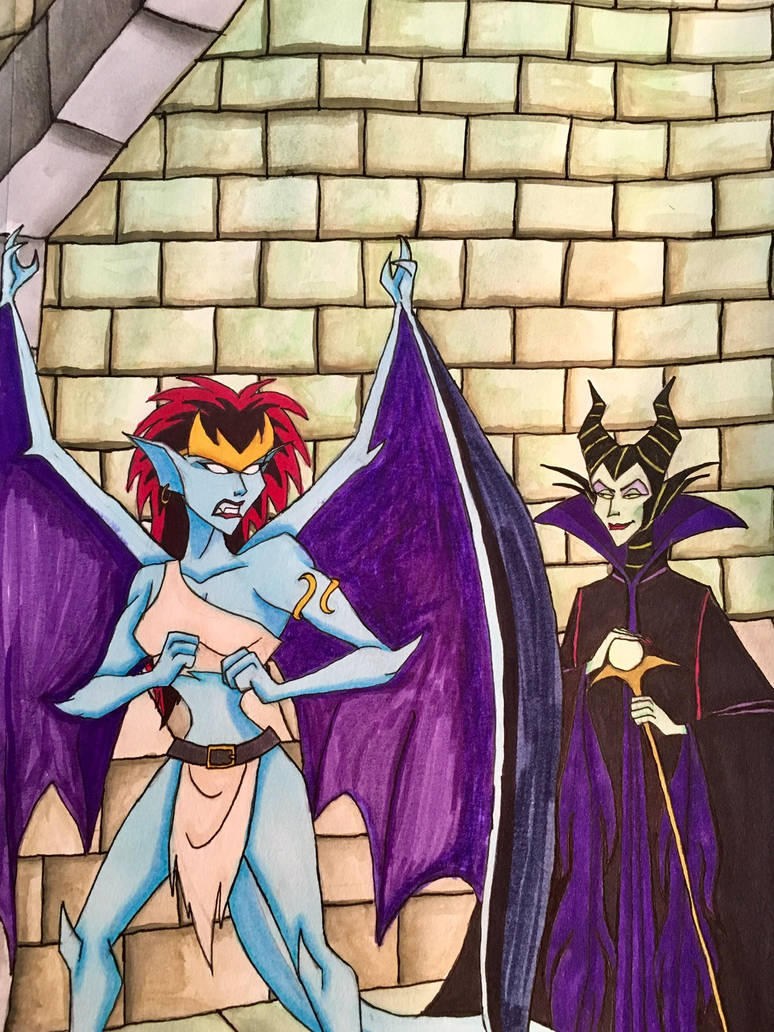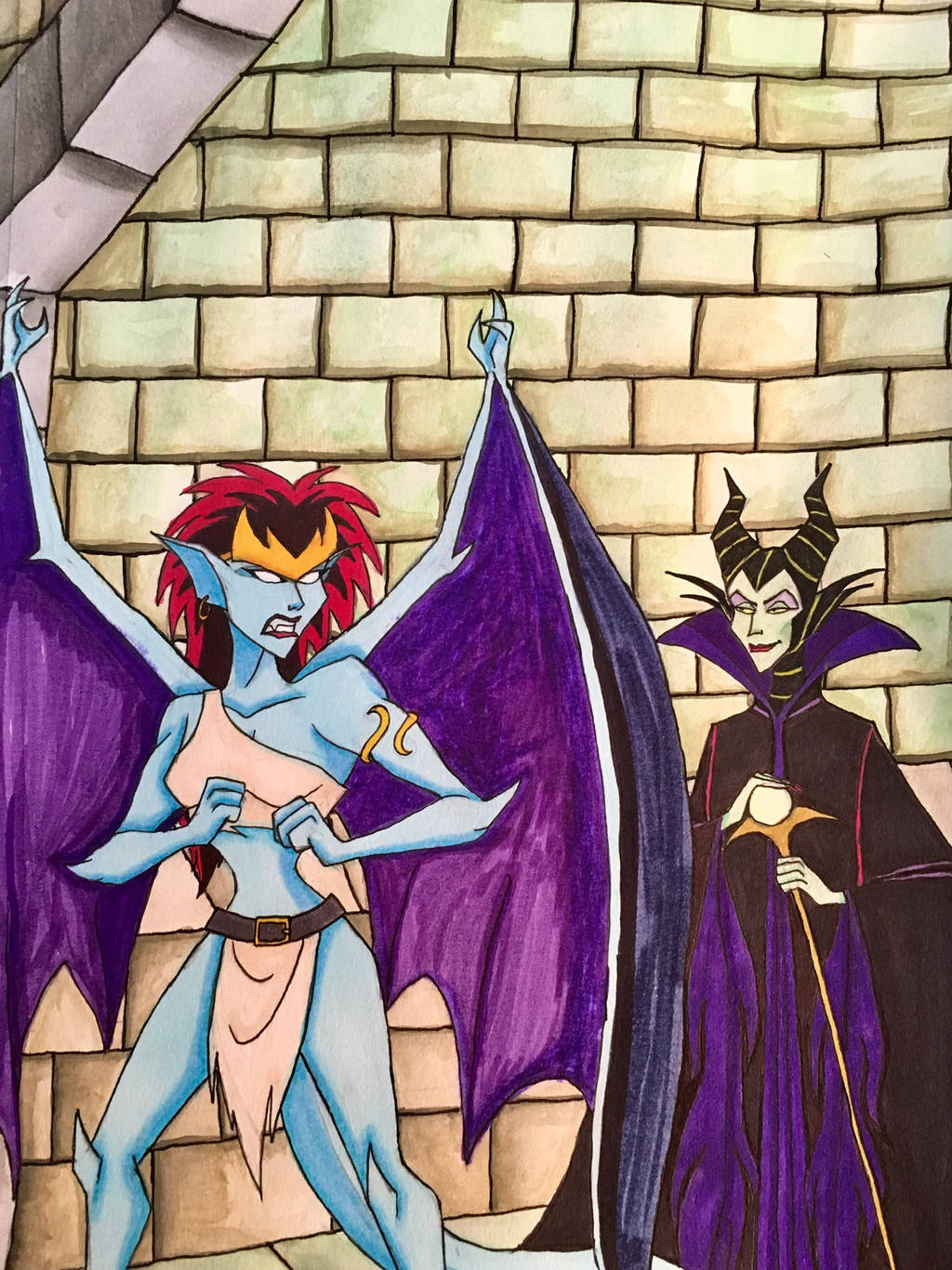 Watch
Well for all certain Fans of 'GARGOYLES' , here from me At Last is a piece of Fan Art with the most popular Villain from the Show that I was just about Due to draw, Demona! With Maleficent too!
As I have said, in my Disney Fan Fictions many of the Characters from 'GARGOYLES' have important roles in my stories, including the Villains! And in my idea of a Disney universe, and with the Disney Villains, while Thailog is Maleficent's 2nd in command and is even dubbed the "Knave of the Villains", as Seen in this previous Drawing of mine....
emilydfan.deviantart.com/art/T…
Demona is just a High ranking Villain who still has to take orders from Maleficent, and of course she Resents the whole idea!
I drew this by hand and colored with Markers and painted with Water Colors! And if the color of Demona's wings looks a little off, that's because the marker I was using broke at last minute so I had to use whatever closest color marker I had, so I hope you all can excuse that!
DISCLAIMER: Maleficent, Demona and Everything 'GARGOYLES' belongs to Disney and in Demona and the 'GARGOYLES' case Greg Weisman!