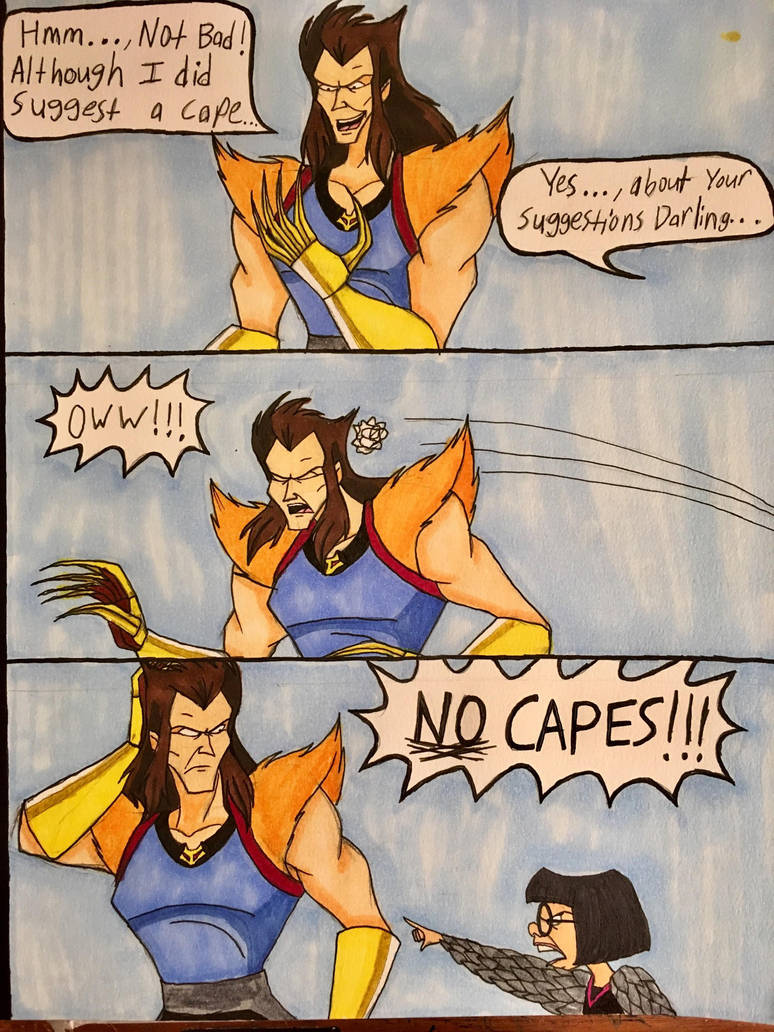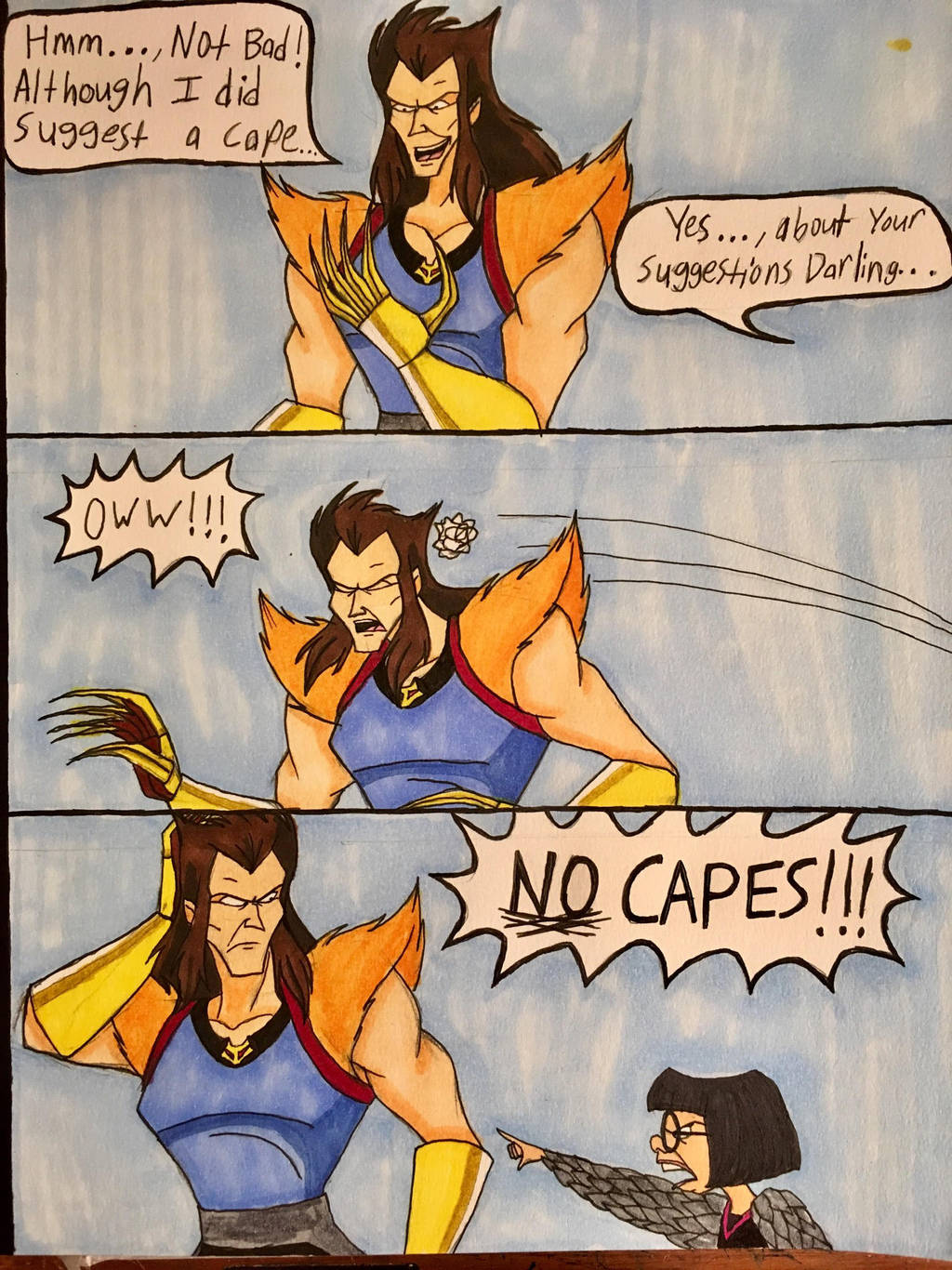 Well folks, here's another Gargoyles and Disney character crossover Fan Art that I've been meaning to make, and with the release of 'The Incredibles 2' it's perfect timing!
From seeing a concept sketch of the PACK for 'GARGOYLES', Jackal was originally going to have a Cape! And here's a link to the said Sketch!
gargwiki.net/File:PackOldDesig…
And many of us know what Edna Mode from Disney and Pixar's 'The Incredibles' says about Capes, So.... What if She's the one who Intervened?...
I drew this by hand and colored with Markers!
DISCLAIMER: Edna Mode and Jackal belong to Disney! And for Edna's case Pixar! And for Jackals case Greg Weisman!