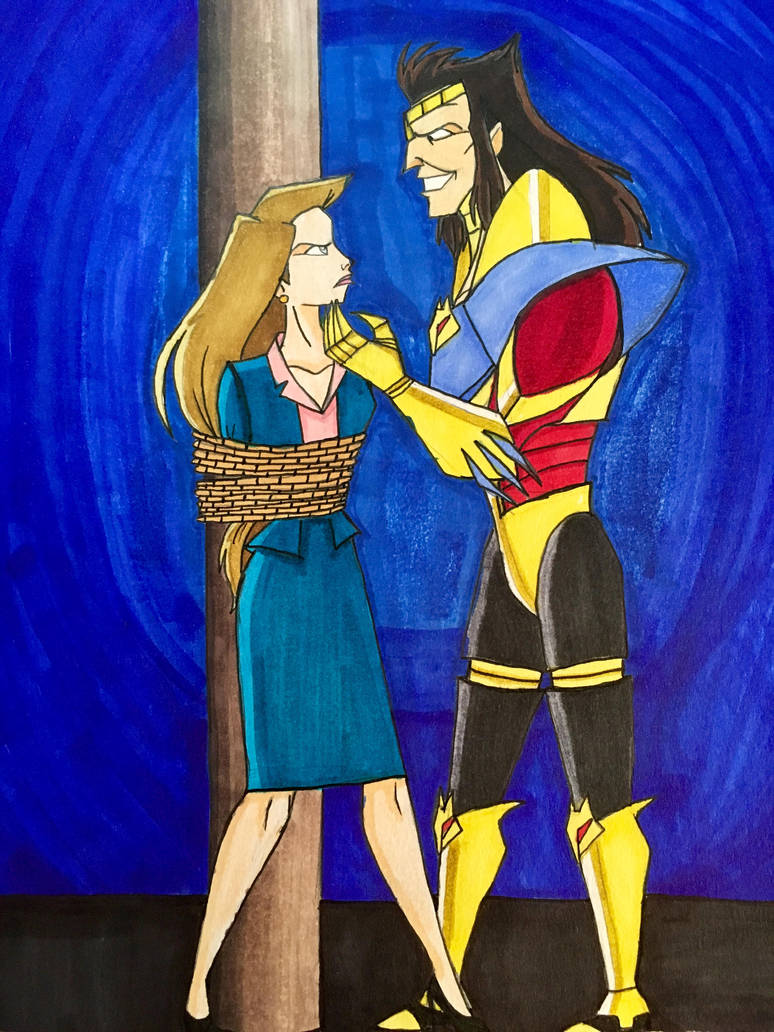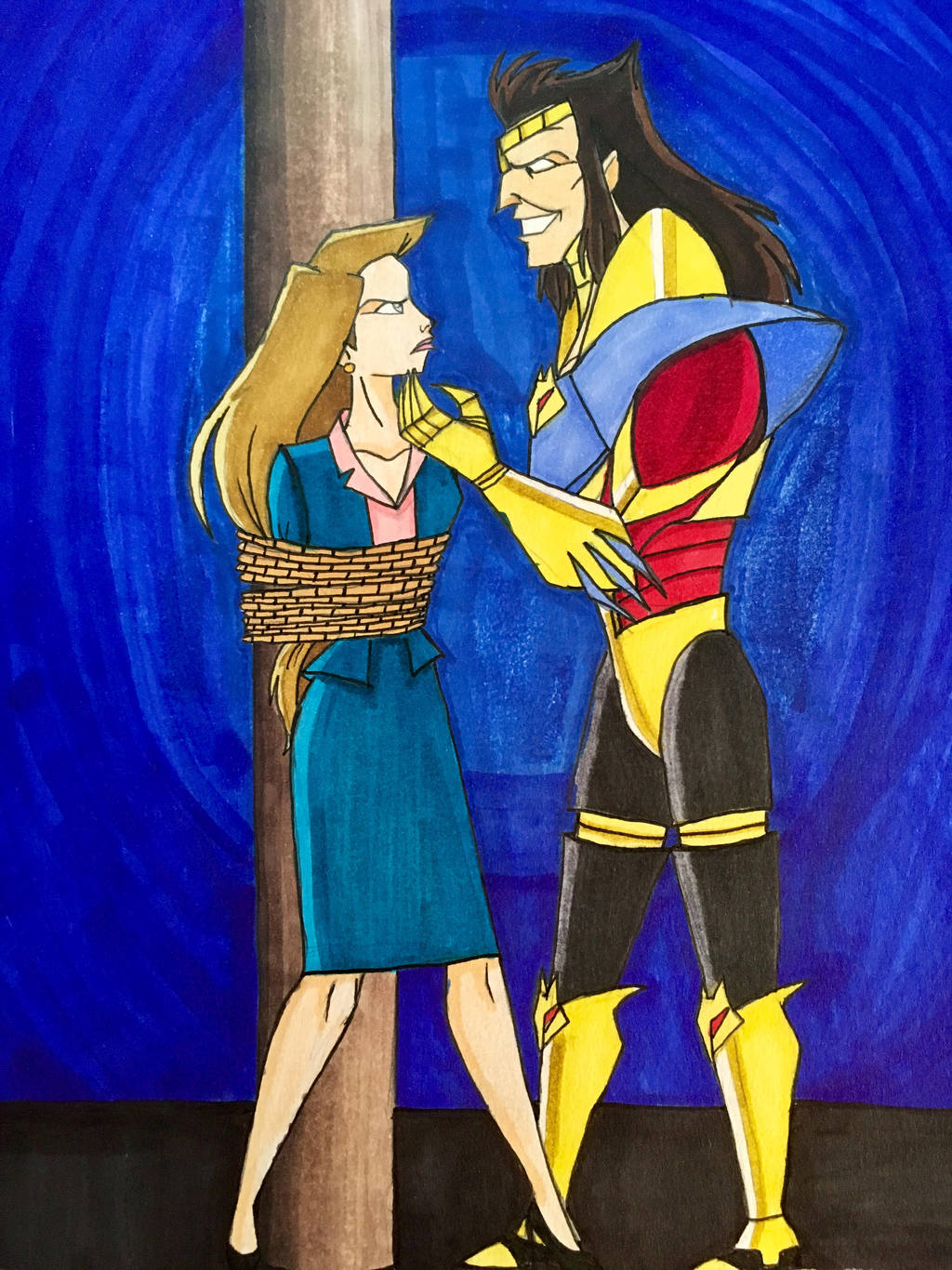 Watch
Well folks, I was going to do this later, but after getting excited about it I just couldn't wait!

Here we have my 'GARGOYLES' OC, Jeana Hark, kidnapped by Jackal! What reason does the PACK have to kidnap Jeana? Well since she is the Gargoyles defense attorney they'd use her to get the Gargoyles, or they take a money offer to keep her from going into court with a case that'll make her win!
Though for Jackal, he's LUSTS for Jeana, although granted that he wants to KILL Jeana after having his wicked way with her! But Jeana clearly Does NOT like him, especially after he and Wolf held her hostage once! Fact She Thinks Jackal's a Sophisticated Cybernetic CREEP!
Jackal: You know Sweetheart, like a Pretty Present YOU need to be UNWRAPPED!....
Jeana: *glaring hatefully* You're Despicable!
I drew this by hand and colored with Markers!
DISCLAIMER: I only own Jeana Hark! Jackal, The PACK, and everything else 'GARGOYLES' belongs to Disney and Greg Weisman!

Reply

uh oh i hope she will get saved quick & great job my friend

Reply

Thank You!

And Don't Worry, Jeana Will get saved by the Gargoyles!

and 'til then, she'll just keep telling Jackal Off!
Reply

You're quite talented, I love the expressions!
Reply

That's good.

Reply

This is so cool

Reply