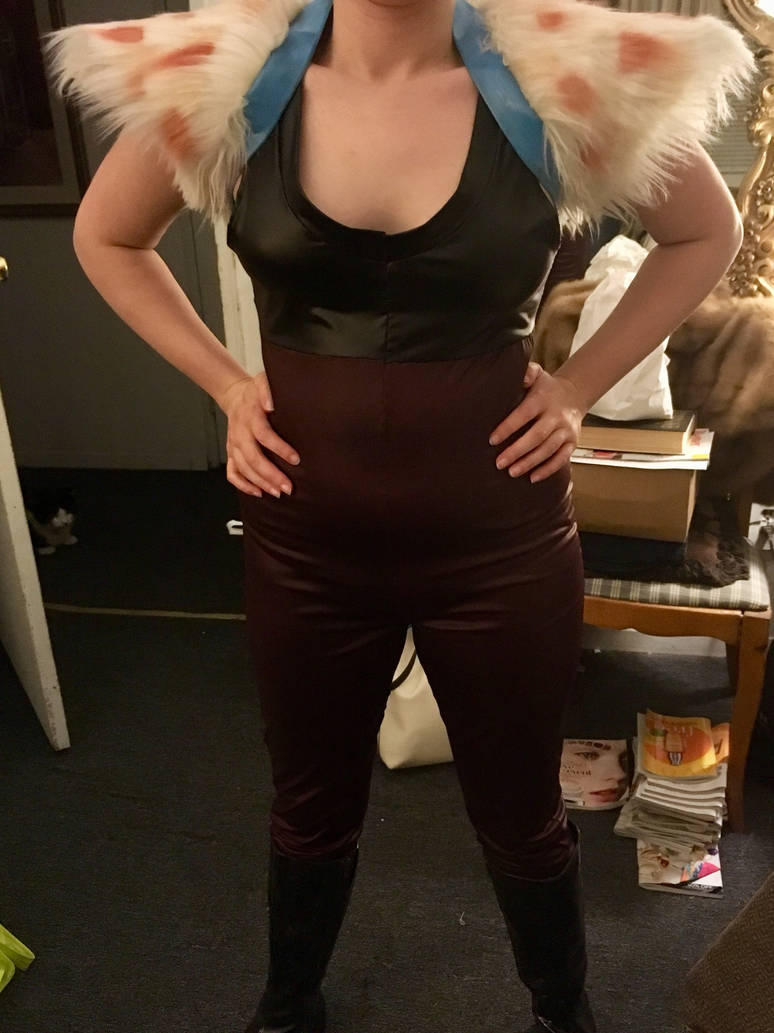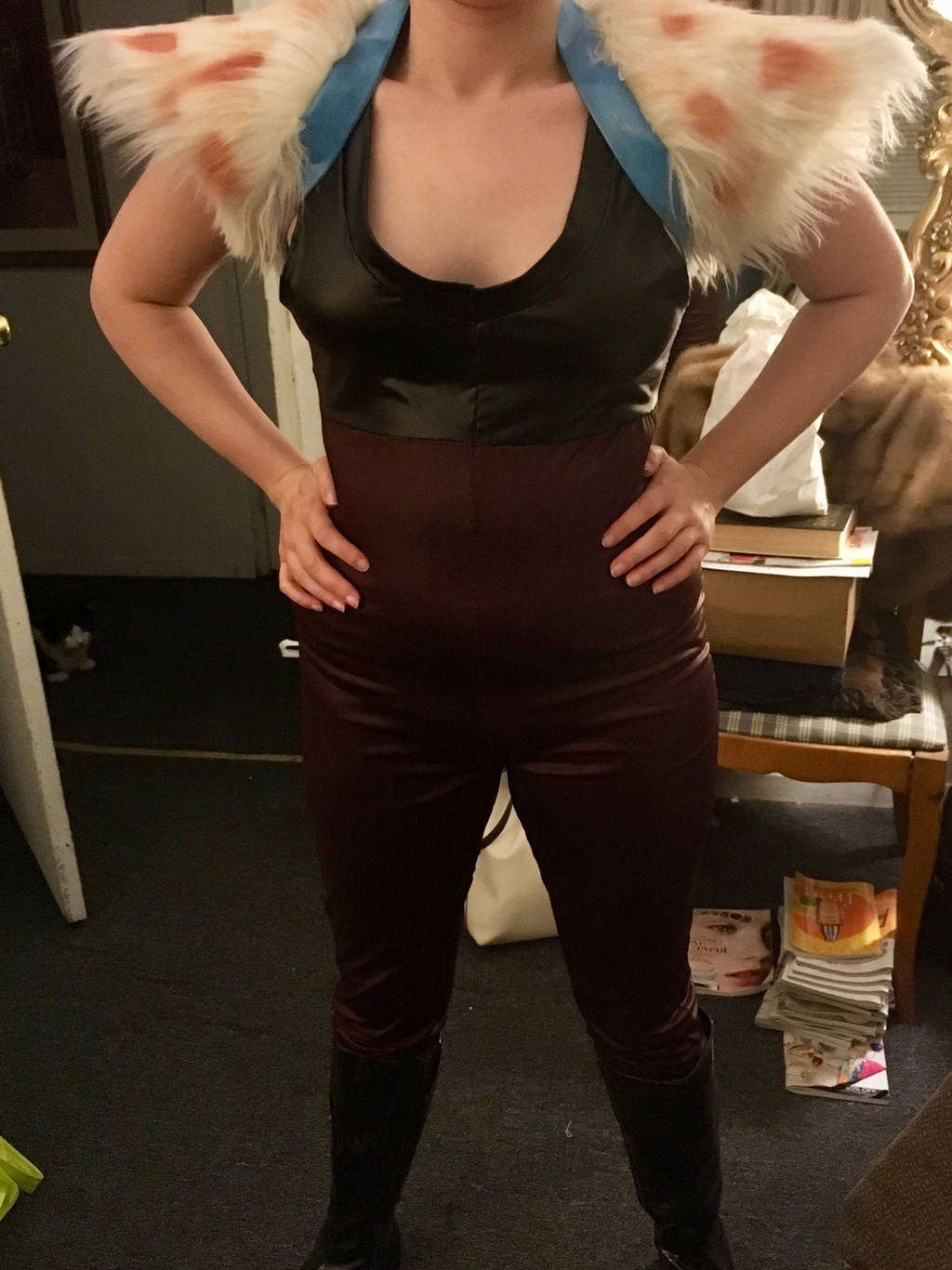 Watch
And Here Folks is the Front of what I got of my Cosplay Costume for Hyena from 'GARGOYLES'

And as I said in the photo of the Back, I made this Completely by hand with No sewing machine, I even painted the spots on the fur and the trim of the jacket blue! And I did make the wig, I just need to find the best way to photograph it! And Now I just need to make the Armor and the claws, which I will make with Worbla and craft foam for the first time!

And I Just Noticed Now That in this photo, without me and Mom knowing, Apprarently My Cat Wanted to see the Action! XD

DISCLAIMER: Hyena and 'GARGOYLES' belongs to Disney and Greg Weisman!

Could come in handy for the Comic Con or Halloween.
Reply

Reply

awesome

Reply

Thanks!

And Wait 'til you see the Wig and the Whole Thing Put Together once I make the bodice armor and Claws!

Reply

Reply