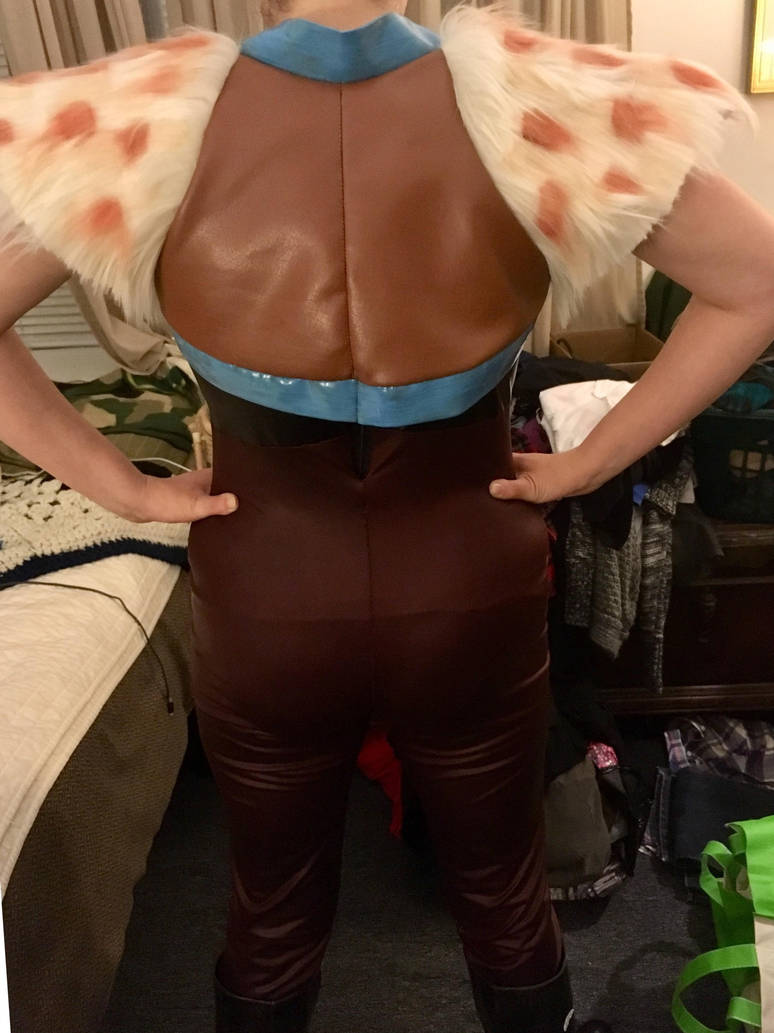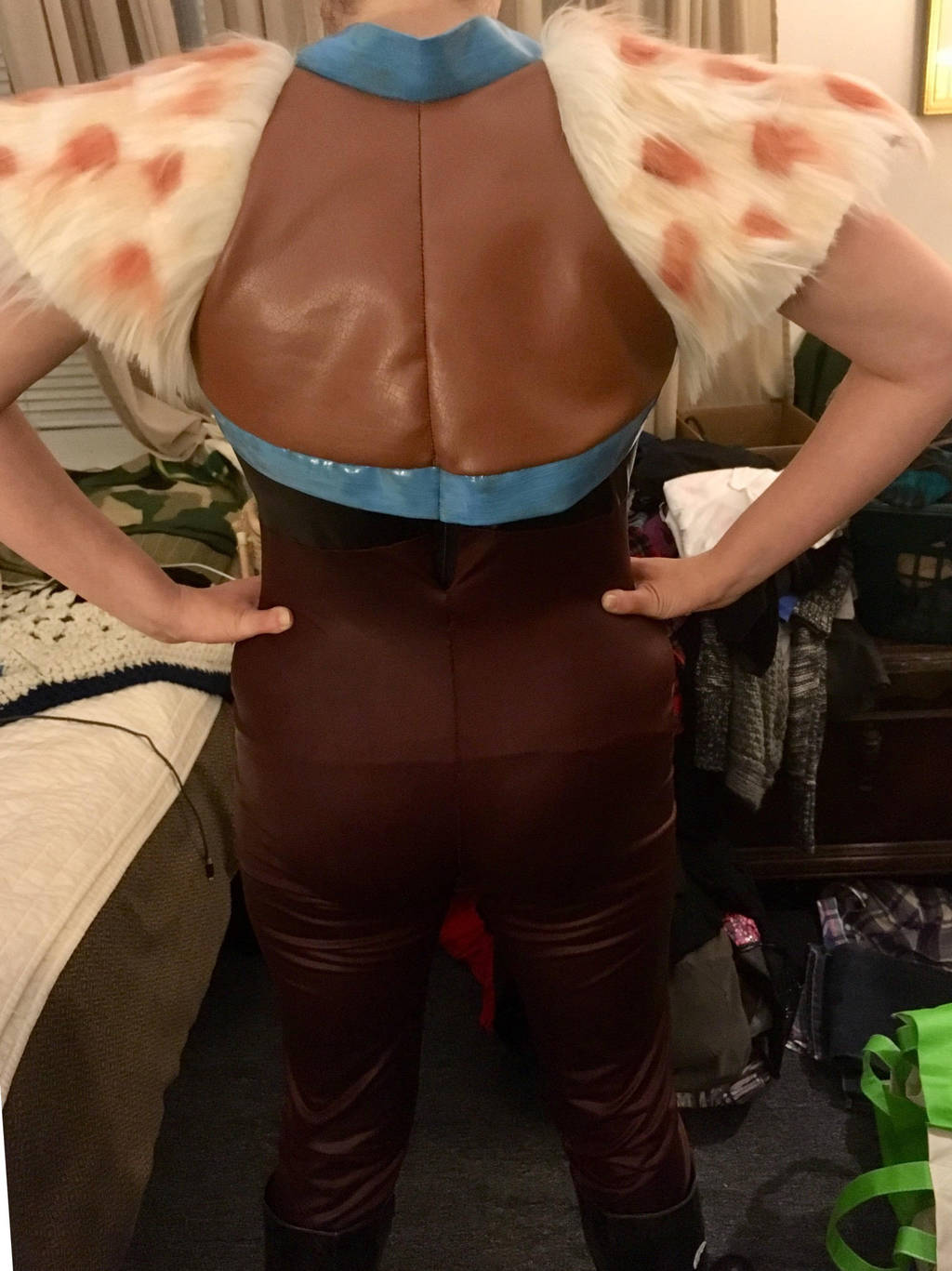 As I said Folks, I'm into Cosplay! And my Goal is to be an Ultimate Disney Cosplayer! Making Costumes of Every Disney female I can possibly do! And for me that Also includes Characters from 'GARGOYLES'! Starting with my favorite Villain from the Show, Hyena!
And here At last is a picture of one of my costumes, or at least a costume in Progress!
I just finished making the suit Last night, and I sewed it AND the shrug jacket Completely by hand, NO sewing machine, and I'm also proud to say that this has been the First body suit that I've Ever Made and I'm happy that it turned out to be successful! I also made the wig already, I just need to find the best way to Photograph it! Now All I have to make is the Bodice Armor and the Claws, All of which I will make with Worbla and craft foam, which I'll be using For the First Time and I'm very Excited to Do so!

DISCLAIMER: Hyena and 'GARGOYLES' belongs to Disney and Greg Weisman!