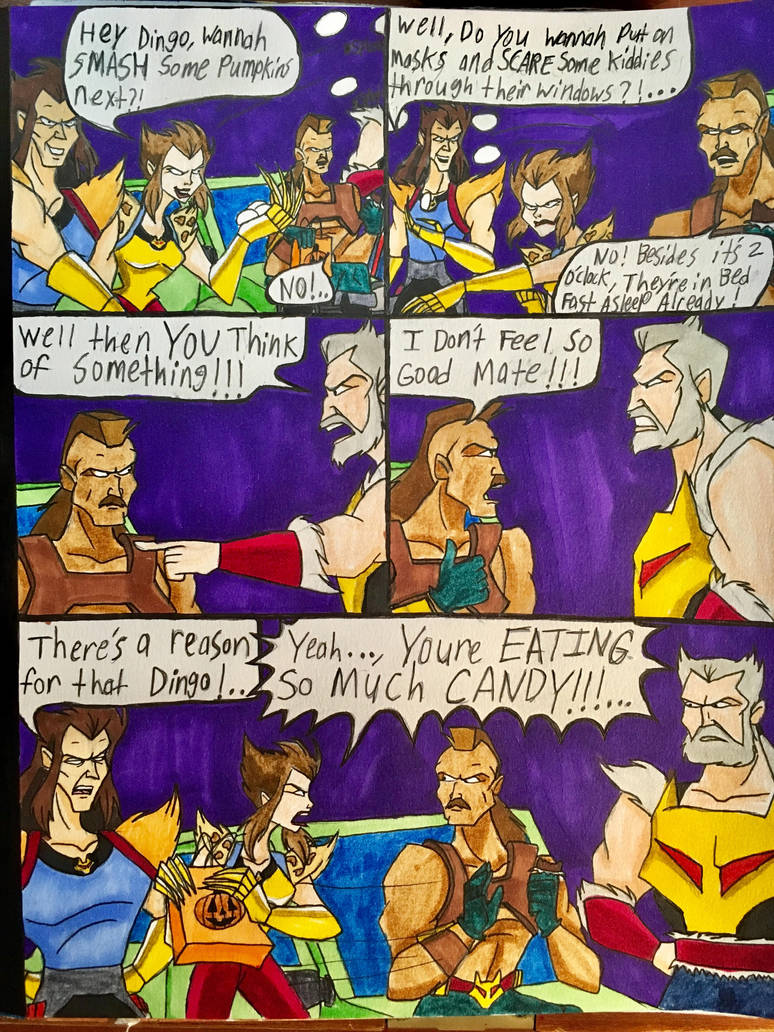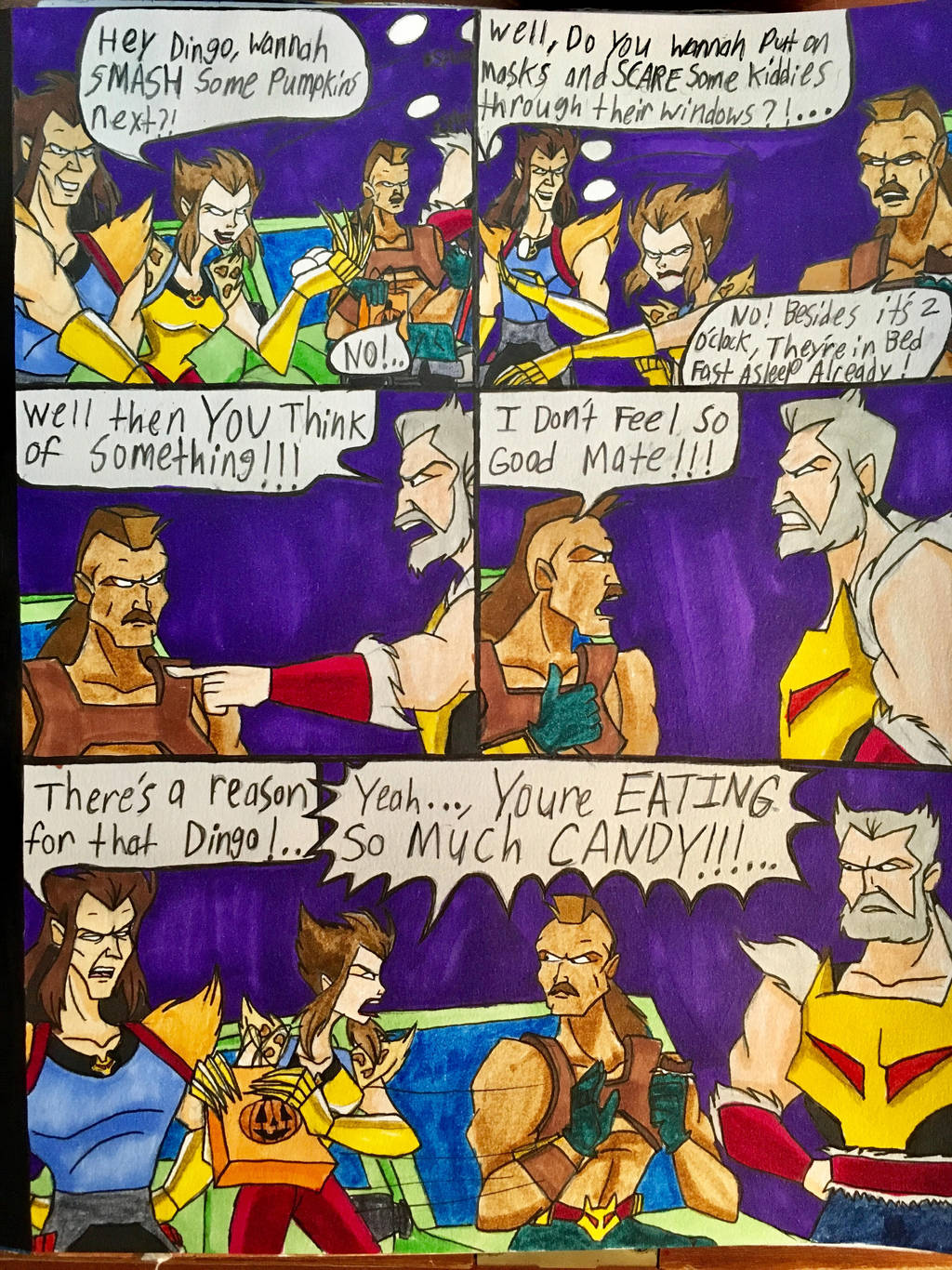 Watch
Well folks, here's a little late Halloween Fan Art with my favorite Villains from Gargoyles, The PACK! Which parodies a moment with the bullies from 'Hocus Pocus'

Hyena: *as she and Jackal are throwing eggs* Hey Dingo, Wannah SMASH Some Pumpkins next?!

Dingo: *eating from a stolen Trick or Treat bag* No!..

Jackal: Well, do you wannah put on some masks and SCARE Some Kiddies through their Windows?!....

Dingo: No! Besides it's 2 o'clock, they're in bed fast asleep already!

Wolf: Well then YOU Think of something!!!...

Dingo: I Don't Feel So Good Mate!

Jackal: There's a reason for that Dingo!

Hyena: Yeah... *swiping the trick or treat bag away* You're EATING So Much CANDY!!!....

Or maybe he' The only one who doesn't like what they are doing?!...


I drew this by hand and colored with Markers!


DISCLAIMER: The PACK and Hocus Pocus belongs to Disney! And for the PACK's case Greg Weisman!

omg that was funny lol

Reply


That was funny!
Reply

Reply

Isn't Dingo a little too old to be eating Halloween candy?
Reply

Well Maybe Eating helps Keep him Calm, and the Halloween Candy's the Only Edible thing he has!
Reply

That's one thing to think about
Reply

Plus he has'nt really eaten alot of it! He just Does'nt Like the Kind of stuff the Rest of the PACK Are Doing right now!
Reply

I love eating candy too! But not a whole lot of it.
Reply